IIEST Shibpur: Once mentor to IIT Kharagpur, this West Bengal engineering college is struggling
IIEST Shibpur has been struggling with vacant posts, large number of students, dwindling funds even after joining the NIT network.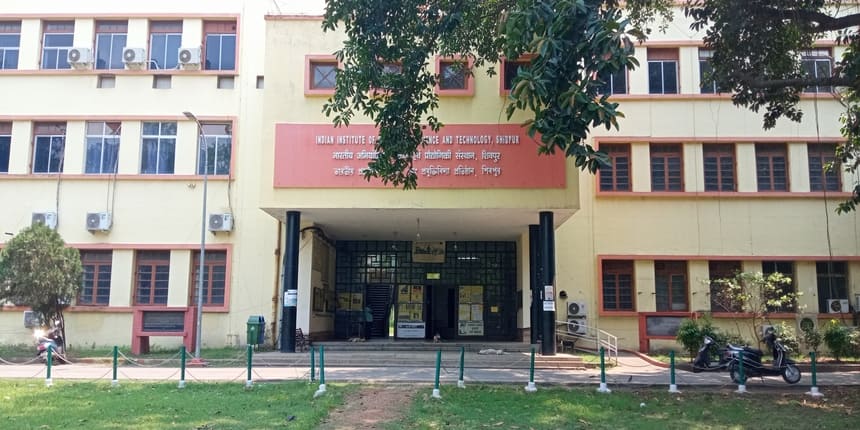 SHIBPUR, WEST BENGAL: Indian Institute of Engineering Science and Technology (IIEST) Shibpur has 302 teachers' posts for its 4,000 students; 120 of them, close to 40%, are vacant. The latest recruitment and promotion cycle which began in 2019 is still continuing with those appointed four years ago still awaiting confirmation. That is just one of IIEST Shibpur's problems.
There is an abiding belief that becoming a centrally-funded technical institution (CFTI) can solve funding and staffing problems. IIEST Shibpur is a testament to the fact that that's not always the case.
The 167-year-old institute, once one of India's top engineering colleges and mentor to the Indian Institute of Technology (IIT) Kharagpur, hasn't had a permanent registrar for two years. A civil engineering professor is doing double duty in the institute's civil engineering department – one is an academic role of teaching, the other is an administrative role of overseeing construction on campus. Similarly, a mechanical engineering department professor is simultaneously chief warden, a dean, furniture in-charge and chairman of multiple committees. In the computer science department, hardware equipment is rotting due to seepage but no action has been taken.
As a consequence of such operational issues, IIEST Shibpur has dropped 20 places on the National Institutional Ranking Framework (NIRF)'s list of top engineering colleges in India. In 2016, it ranked 20 on NIRF Ranking for engineering; in 2022, it had slipped to 40.
Teachers fear the decline will continue unless swiftly arrested through recruitment and funding of infrastructure and research.
In mid-May, the IIEST Teachers' Association, IIESTTA wrote to the chairman of the board of governors to urgently recruit, and confirm those appointed in 2019 and take steps to prepare the reservation roster – a process by which an institution decides which post will be reserved for which category.
Also Read | Research scholars in IIT Madras, Delhi demand hike in fellowship
IIEST Shibpur Seats: State and Centre
IIEST Shibpur was founded in 1856 as Civil Engineering College and was the third engineering college to come up in the country and the second to have a batch graduate. It later became Bengal Engineering College and then Bengal Engineering and Science University (BESU) in 2004. In 2014, after numerous false starts, IIEST Shibpur became a centrally-funded institution, a Indian Institute of Engineering Science and Technology. A series of decisions and withdrawals led to its remaining the only IIEST.
Like with all pedigreed engineering colleges in the country, there was talk of converting the Shibpur BE College into an IIT. However, there's a problem with converting state-run institutions into national ones – seat distribution. State-run institutions admit students from within the state, and central institutions from across the country.
In 2010 a government committee recommended converting seven state institutions and university engineering colleges into IITs. These included the engineering colleges of the centrally-run Banaras Hindu University and Aligarh Muslim University; and several state institutions such as Cochin University of Science and Technology (CUSAT) in Kerala; University College of Engineering (UCE), Osmania University in Telangana; and Faculty of Engineering and Technology, Jadavpur University and BESU Shibpur in West Bengal.
However, all the states backed out. Designation as an "Institution of National Importance" (INI) means open up seats to students from across the country instead of keeping them for students from the state. Both BESU and Jadavpur getting converted would rob West Bengal students of seats in the state's two top engineering colleges. Jadavpur University opted to remain a state institution. "This was the reason for the institute not getting the status of an IIT," said Tapendu Kumar Mandal, secretary, IIESTA.
Another central committee later recommended setting up Indian Institutes of Engineering Science and Technology (IIESTs) through central law and identified five institutions for it. Once again Bengal Engineering College Shibpur was on the list. The IIESTs would focus on research and work on strategic areas like science and innovation. Only the governments of West Bengal and Kerala initially approved the transformation but later, Kerala backed out.
"There were two issues – funding and reservation. The central government was also not clear about this type of institution (IIEST). It was neither an IIT nor an NIT and that was the problem," said Poulose Jacob, VC of CUSAT from 2013-17, on why that institute backed out. Jacob is now dean, research, at Rajagiri School of Engineering and Technology.
Also Read | IITs, DU, BHU, public Institutions of Eminence have got under 50% of promised funds
NIT, not IIT
Finally, only BEC Shibpur was converted into a central institution and it became the first and only IIEST.
The West Bengal and union governments agreed to divide seats with 50% each for state and out-of-state students. This is the pattern followed by the National Institutes of Technology (NIT) and IIEST Shibpur was included in that network and is covered by the NIT Act.
Although a central institution from 2014, the institute could not get the benefits of a central university, complained its teachers. The institute was supposed to build new infrastructure, refurbish existing ones but little progress has been made on the ground.
Also Read| NAAC Reform: Education ministry panel proposes including IITs, assessing by institution type, 3-year cycle
IIEST Shibpur: NIRF Ranking, teachers, funds
IIEST Shibpur initiated the latest round of recruitment in 2019 and appointed 36 teachers to various departments. "Most of the posts are at the entry-level and regular but all such faculty are yet to get their service confirmation. They are still on probation," said a teacher on condition of anonymity.
IIEST Shibpur has also been ticked off by the National Commission of Scheduled Castes (NCSC) in 2022 and 2023 over its reservation roster. Reservation of teaching posts is a complicated process because the number of posts per department is small and appointments are few and far between. A reservation roster clearly marks out which post in which department is earmarked for reservation and for which category. IIEST Shibpur's roster isn't updated.
The recruitment process resumed in August 2022 after covid. Complaints about the roster led to an NCSC visit to the campus in September and in February, NCSC put the recruitment for over 100 posts on hold.
The teachers' letter said: "The mishandling of the current faculty recruitment process is bound to have far-reaching consequences…The institute would slide down further in the NIRF list. While other CFTIs are going ahead with faculty recruitment on a mission mode, IIEST may experience faculty attrition due to career stagnation."
No development took place as it was envisaged. Administrative complications continue to exist.
After conversion to IIEST and again, after the introduction of a quota for the upper-caste poor, the EWS, the number of seats swelled. The total intake rose with each quota to ensure the number of open seats wasn't reduced. The increase in numbers has further strained the college's creaking infrastructure.
Till 2022, there were no hostels for undergraduate male students.
"These issues should have been sorted out, which did not happen. There are around 700 seats for the undergraduate programme and they still have to arrange for accommodation outside the campus. This was supposed to be a completely residential campus," said Mandal.
The institute has very little of its own funds to spare for research and sponsored research and sponsored projects are dwindling. According to data shared with NIRF, in 2014-15, IIEST Shibpur had sponsored research projects worth Rs 15.24 crore in 2013-14 which declined to Rs 13.16 crore in 2014-15. By 2020-21, the latest year for which NIRF data is available, this amount had practically halved to Rs 7.64 crore. The amounts coming from consultancy, however, rose.
IIEST Shibpur: Research projects
| | | |
| --- | --- | --- |
| Source of funds | 2013-14 (Rs cr) | 2020-21 (Rs cr) |
| Sponsored research | 15.24 | 7.64 |
| Consultancy | 5.51 | 9.95 |
The number of sponsored research projects was unavailable for 2013-14, but from 2019-20 to 2020-21, it dropped from 79 to 43. Similarly, the number of consultancy projects dropped from 87 to 72. There was a corresponding decline in the number of clients as well.
Also Read | University of Hyderabad notifies 76 reserved teaching posts after NCBC warning
HEFA and funds
"This is the reason that our NIRF performance has been really bad in the last few years. The issues are many, no infrastructure and no faculty recruitment. The laboratories are ill-equipped," said Mandal.
"Other than salary and some recurring expenditure, the flow of funds for capital expenses was very low," said another teacher asking not to be named. Then, at the end of 2016, the union government introduced the Higher Education Finance Agency. It sought to replace government grants for infrastructure development with loans whose principal amounts the central public institutions were expected to repay from their own income. The problem was that public educational institutions are not profit-making. "We never approached HEFA because how can a government institution repay the loan taken? The fee structure for the students is what it should be for government institutions," said the teacher.
IIEST Shibpur alumni for help
"We are trying to bring back that effort that the teachers had once put in for conversion, we want the institute to come up the way it had envisaged," said Mandal.
To that end, the community is seeking help from alumni. "We spoke with our alumni who are spread across the globe. We discussed with them, sought their opinion and came to a conclusion that if we work on the some of the areas identified we can bring the institution back to the respectable position,"said Amitabha Roy, professor, department of architecture, IIEST.
With alumni funds, IIEST Shibpur has already added sports facilities such as basketball and volleyball courts, a swimming pool and a gymnasium.
---
Follow us for the latest education news on colleges and universities, admission, courses, exams, schools, research, NEP and education policies and more..
To get in touch, write to us at news@careers360.com.
Know More About
NIRF Rank
40
Rating
4.2/5
Download Brochure
More From Pritha Roy Choudhury