IIT placements begin; large number of job offers despite pandemic
IIT placements begin; large number of job offers despite pandemic
Across the country, IIT placement drive was conducted in online mode due to the COVID-19 lockdown.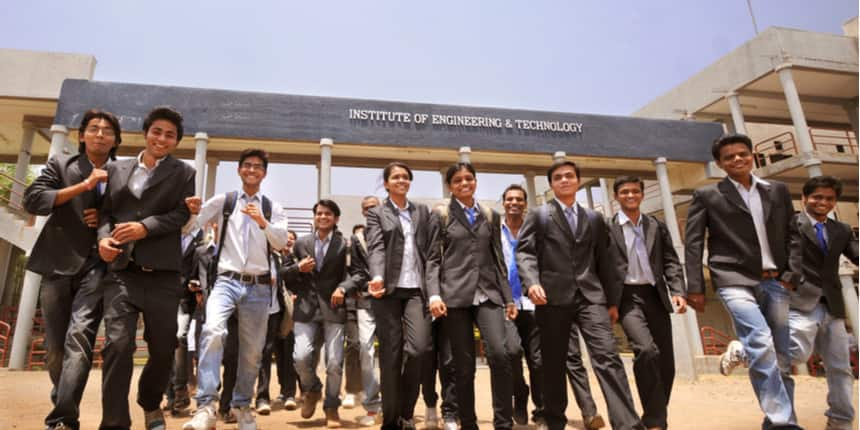 NEW DELHI: Amid the coronavirus lockdown, Indian Institutes of Technology (IITs) across the country concluded the first day of the placement drive entirely in online mode on Tuesday.
IIT Roorkee, IIT Madras, IIT Bombay and IIT Kharagpur witnessed an increase in participation and job offers from various recruiters despite the economic slowdown caused by the pandemic.
Due to the lockdown, recruiters will not be visiting the campus and hiring processes like interview and group discussions are being conducted virtually.
IIT Roorkee placement drive
At IIT Roorkee, 272 job offers were made on the first day of online placement drive.The participating companies had made 153 pre-placement offers, or PPOs ahead of the placement drive. Last year, 139 PPOs were made.
Offers were made by companies like Microsoft, Goldman Sachs, Intel Technology, Oracle and e-commerce giants like Amazon and Flipkart. A total of 25 companies made offers on the first day of the placement drive.
The highest package for a job within the country saw a jump from Rs 60 lakh last year to Rs 80 lakh this year. Three students at the institute also managed to secure international offers.
IIT Madras placement drive
The placement process began also at IIT Madras, where 182 PPOs have already been made. At IIT Madras, 22 recruiters offered 123 jobs on the first day of the placement drive. Last year, the institute saw 102 offers made by 20 companies.
Companies like Microsoft, Texas Instruments, Bajaj Auto, ISRO, Alphonso, and Qualcomm offered jobs in the first session. 19 offers were made by the IT giant Microsoft followed by Texas Instruments which made 12 offers in the first session on Tuesday.
In the second session, 24 companies with 48 profiles are scheduled to participate. A total of 1,443 students and 256 recruiters have registered for the virtual placement drive. The phase one will conclude on December 8, 2020.
"The placement process, though conducted virtually for the first time, was very well organized. The placement team and companies were well prepared and have scheduled the interviews to avoid conflicts," said Pranjal Jain, undergraduate placement head, IIT Madras.
IIT Bombay placement drive
Around 18 companies participated on the first day of placement drive at IIT Bombay. So far, 153 pre-placement offers have been accepted by IIT Bombay students. A majority of offers in the virtual placement drive were made by companies like Microsoft, Google, Texas Instruments, Qualcomm, Boston Consulting Group, Apple, Bain and company.
Prominent hiring on the first day was done in IT and software, core engineering and consulting sectors. The highest domestic per annum package included offers from Qualcomm with Rs 46.41 lakh followed by WorldQuant with Rs 39.70 lakh. Morgan and Stanley and Uber also made offers Rs 37.25 lakh and 35.38 lakh respectively.
IIT Kharagpur placement drive
More than 30 companies offered over 130 placements to the final-year students at IIT-Kharagpur on the first day.
Students had received as many as 272 pre-placement offers by companies like Barclay, Goldman Sachs, Honeywell, Microsoft, MasterCard, Dr. Reddy, Tata Steel. Each firm offered more than 10 PPOs. These were selected out of the 425 students who took eight-week online internships.
In the first phase, more than 200 companies will be offering jobs to over 2,100 registered job seeking students. A majority of the recruitment will be done in the core companies, software and consulting sectors. Companies like TSMC, Sony-Japan and Cohesity US were the top international recruiters at IIT-Kharagpur placement.
IIT Delhi placement drive
On the first day of the placement season, IIT Delhi students bagged over 300 placement in more than 500 job profiles including PPOs. Several students also managed to bag multiple placements this year.
So far, around 150 PPOs which includes International offers have been received. Students who are willing to set up their own start-up after graduation have been given the option of "deferred placement facility" through which placement services can be availed up to 2 years. 13 students have opted for deferred placements facility of the institute.
Considering the international travel restrictions, a majority of ob offers are for the domestic profiles. However, a few international recruiters have also registered. Top recruiters at IIT Delhi placement included Microsoft, Intel and Goldman Sachs.
The institute's internship hiring season also recorded many offers with over 350 internship offers since September 2020. This year international training offers were received from companies based in Hong Kong, South Korea and the US. The online placements at IIT Delhi will be conducted between December 2020 and May 2021.
This copy has been updated to include details of more IITs.
Also read:
If you want to share your experience at work, write to us at theworkplace@careers360.com. To know more about The Workplace itself, here's a handy note: Let's talk work…