India Wide Parents Association to move Supreme Court against UGC
India Wide Parents Association to move Supreme Court against UGC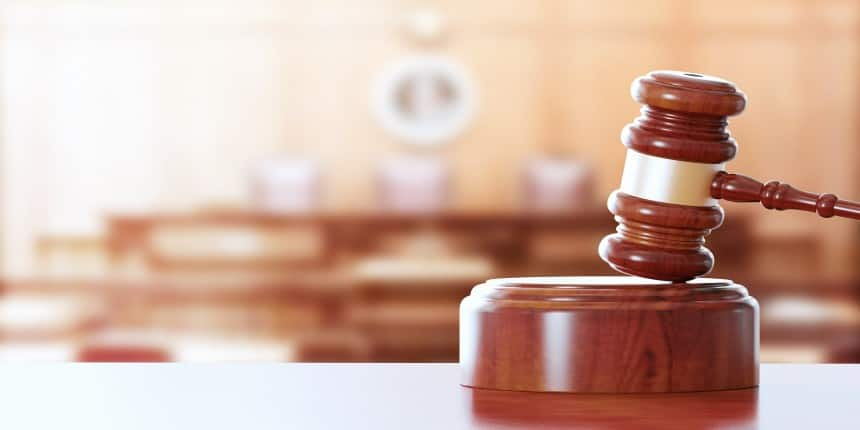 NEW DELHI: Students and parents have decided to file a public interest litigation, or PIL, in the Supreme Court challenging the University Grants Commission (UGC) guidelines on the conduct of examinations. On July 6, UGC issued revised guidelines instructing universities to compulsorily hold examinations of final year students by September end.
Anubha Shrivastava Sahai, a lawyer who heads the India Wide Parents' Association, said: "We will be filing the petition in the Supreme Court today on behalf of the students and the association."
On Thursday, the UGC stated that it has received feedback from 640 universities on holding exams. Of them, 454 have either conducted exams or are planning to and 177 are yet to decide. Six states, including Maharashtra, Punjab, West Bengal, Odisha, Delhi and Tamil Nadu, with 230 universities between them, have opposed the revised UGC guidelines.
India Wide Parents Association
The association is also planning to suggest measures for evaluating the performance of final-year students that do not require exams. Sahai said that the association has received feedback and suggestions from various stakeholders which will be incorporated in the PIL and will be given to UGC in the form of a note.
Students and parents are also worried about their future with examinations happening in September and results coming out in October or November. "Admissions in many of the universities in India and outside have begun and if a final-year student will sit for the exam in September, what will he do?" asked Sahai.
'Students against UGC'
With as many as six states, collectively running over 230 universities, expressing their unwillingness to conduct final-year exams, students and parents in these states are wondering if exams will take place even in September.
Sachin Tomar, a student from Punjab said: "Right now my city is under partial lockdown, what if cases of COVID-19 increases and there is complete lockdown or my area gets into containment zone, I will not be able to give examination, how will UGC or my university compensate for that?" Students have been campaigning against exams for weeks, tagging their social media posts with "student lives matter" and "students against UGC".
Sahai echoed him: "We raised the same issue in the Supreme Court during the CA exam issue. There is no clarity on this. How will the government or a university hold examinations for such students and what if an exam centre falls in the containment zone, how will students reach and give the exam?"
Last week, the UGC secretary, Rajnish Jain, was quoted saying that conducting final year exams for graduation or post-graduation courses is very important and all states should conduct it.
Anubha Shrivastava Sahai said that the Centre and the UGC need to take into consideration all concerns, as there is just one semester left for final-year students. "We are not saying "Promote us without assessment". What we are suggesting is evaluating students on the basis of their past performance and the internal assessment," she said. She added that several school boards, including the Central Board of Secondary Education and several state boards, have adopted alternative marking systems after cancelling exams.
The association is also questioning the intent of UGC in holding the examination. A parent from Delhi said: "When the IITs are promoting final year students, why can't UGC allow universities to do the same. Can we not have a uniform education system to assess students, especially during this coronavirus pandemic, which is a very difficult time." The IITs, or Indian Institutes of Technology, are premier engineering colleges and often the only ones holding respectable positions in international ranking systems.
Challenge on online examination
Almost 60% of the universities in the country are state universities. Before the July 6 guidelines, several state governments and universities had either announced they were cancelling final-year exams or hinted at it. This led to students leave the campuses for their hometowns. These students are stressed about their universities opting for an online exam as it will be challenging for them to participate. The India Wide Parents Association intends to raise this issue in SC as well.
Also read:
Write to us at news@careers360.com
Stay updated with latest Education News