MCI warns against applying for MBBS programme in Singhania University
MCI warns against applying for MBBS programme in Singhania University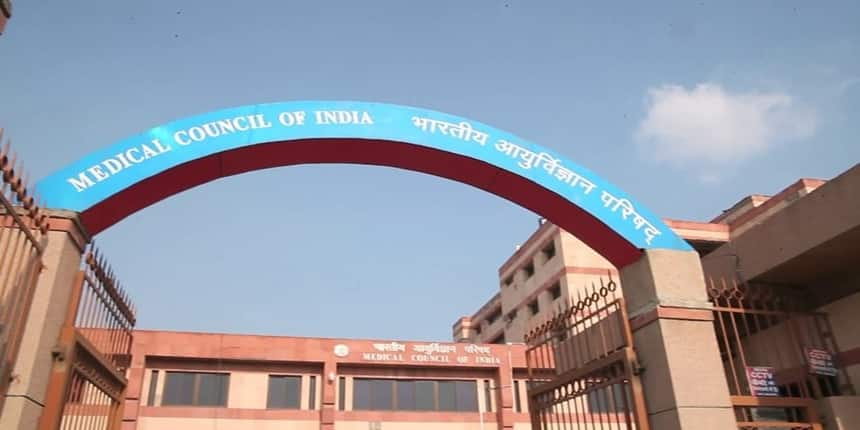 NEW DELHI: The board of governors (BoG) of the Medical Council of India has warned medicine aspirants against joining Singhania University, Rajasthan. The BoG issued a notification on Monday saying that the university has invited applications for admission to MBBS and other medical courses without permission from the Centre. According to the notification, the university had issued an advertisement.
The notification from the secretary-general, BOG, Dr R K Vats says: " The claim made by the Singhania University violates the provision of the Indian Medical Council Act, 1956 and the regulations framed thereunder. Accordingly, any admissions that are made by the Singhania University, Pacheri Bari, Distt Jhunjhunu, Rajasthan, in the courses of medicine (MBBS) is illegal and void ab initio." The last phrase means "invalid right from the start".
The notification further asks aspirants to visit the updated list of medical colleges which is available on the MCI website.
The list has the status of the colleges with the number of seats approved or permitted.
Meanwhile, Singhania University has also sent a legal notice to BOG of MCI arguing that there is no provision in the IMC Act which states that recognition is required.
The notice says: "While Regulation 3 of the 2000 Regulations requires the medical college or institution, which desires to open a new or higher course of study or training, to be recognised by the MCI for running the undergraduate course, there is no provision, in the IMC Act, which refers to recognition of any such college or institution."
The university has said that it is yet to receive any reply from the MCI to the notice.
Under the provision of the Indian Medical Council Act, permission is required for the establishment of new medical colleges and to offer courses in medicine.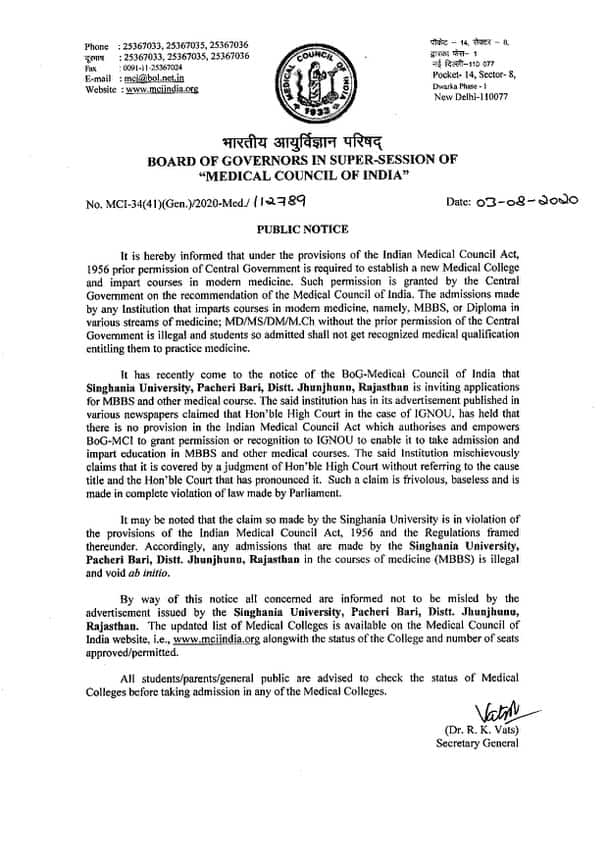 Note: This copy has been updated to include the response from Singhania University.
Also Read:
Write to us at news@careers360.com
More From Pritha Roy Choudhury