Mid-day meal workers in UP unpaid for months, funds delayed
Mid-day meal workers in UP unpaid for months, funds delayed
Mid-day meal scheme: UP has not increased cooking cost or honorarium. Instead, children are served poor quality school meals.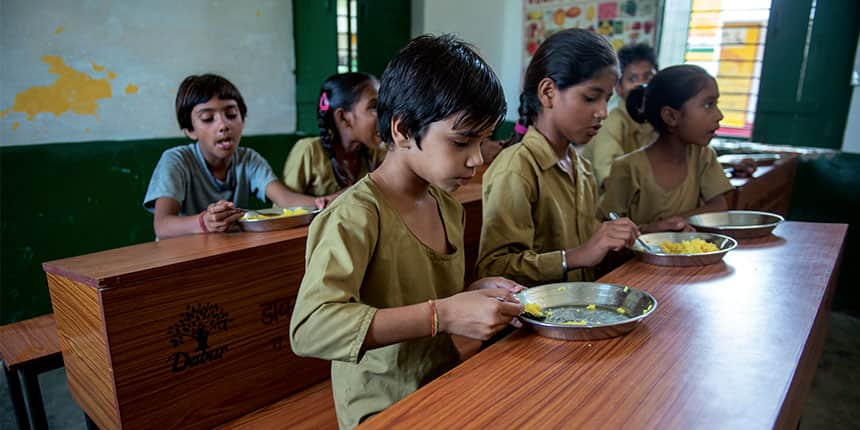 NEW DELHI: It has been more than four months since Uttar Pradesh's mid-day meal cooks have been paid. Despite requests and representations made to the state and district administrations, no action has been taken, said Veena Gupta, head of the Uttar Pradesh chapter of the All India Mid-Day Meal Workers Association.
The mid-day meal scheme was renamed and subsumed within the Pradhan Mantri Poshan Shakti Nirman (PM POSHAN) in 2021. With the poor quality of food and workers unpaid for months, the scheme has failed in its promise of "improving the nutritional status of school-age children nationwide" in the country, say activists. The mid-day meal (MDM) scheme is arguably the world's largest school lunch programme; it provides hot, cooked meals to school children in Classes 1 to 8.
As per government data, in UP, there are 3,77,520 cooks engaged in more than 144 lakh primary and upper primary schools across the state. While mid-day meal cooks provide food in schools in rural areas, the state government has engaged non-government organisations (NGOs) to provide meals in most schools situated in urban areas. While teachers of urban schools complain of poor quality food and lack of dishes per the menu, teachers in rural areas receive delayed funds and honorarium, again leading to poor quality food for children.
In May 2022, the chief minister Yogi Adityanath's government allocated Rs. 3,548.93 for the state share in the MDM scheme. Funding is shared between the union and state governments in a 60:40 ratio.
Also Read | 14 states provide eggs as part of mid-day meal scheme: Education ministry
Mid-Day Meals: Pending salaries, delayed funds
The UP cabinet approved an increase in the honorarium from Rs. 1,500 per month to Rs. 2,000 in 2022; this was the first hike since 2009. But let alone the increased amount, the government has not paid even the original amount, said Gupta.
There is a delay of a minimum of three to four months, with no discussion on a raise, said Jai Bhagwan, general secretary, All India Mid-Day Meal Workers Association.
This has been happening for two years, added Gupta. "Because the scheme is subsumed under PM POSHAN, the state government has been blaming the central government for the delay in payments and sanctioning of money," said Gupta.
Bhagwan said that in UP, until and unless the workers raise their voices, no funds are released for months.
Further, there is a lack of a strong union in UP. "States where there is no strong union and do not raise their voices, those states face problems of funds disbursal," he added.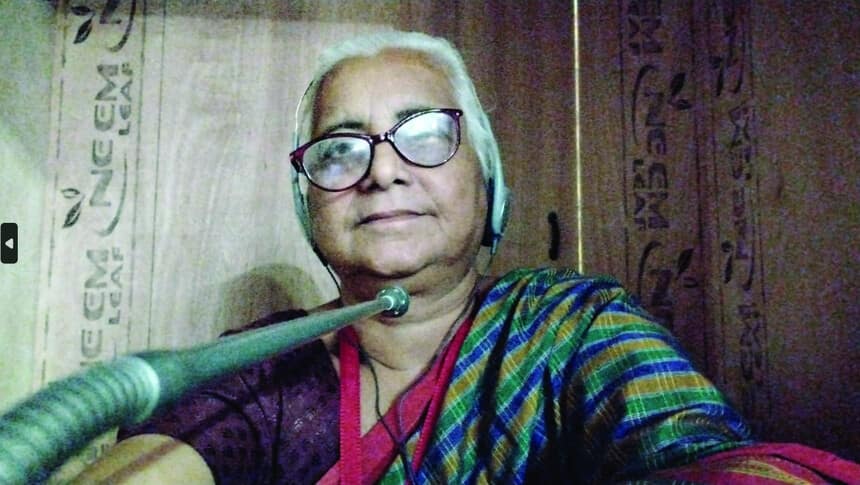 Veena Gupta, All India Midday Meal Association-Uttar Pradesh
Also Read | Union Budget 2023: 52% PM POSHAN funds released by December; allocations 'stagnant'
Midday Meal: Low quality food
Principal Sudhir Kumar's Kulgaon Composite School in Kanpur Nagar has been waiting to receive milk and fruits for a year.
Similarly, Furkhan Ali, principal, Sadar Bazar Composite School, said that NGOs don't provide proper food in urban schools. "They supply low-quality food to schools that even animals cannot eat and imagine children eat this kind of food, and despite complaints, no action has been taken by the administration," said Ali. He added that food served by NGOs often has insects, and if they don't serve it, the administration blames the school leaders. After numerous complaints failed to yield results, teachers have stopped complaining.
Also Read | 'No fruit or milk': Food inflation making mid-day meals lighter, less nutritious
Mid-day meal supply and 'third parties'
With the involvement of NGOs and centralised kitchens, the situation in UP is worse now, said activists. "With the involvement of third parties, the accountability is even less. NGOs provide low-quality food, and don't provide proper meals according to the menu to save money, and still receive full payments from the government. Similarly, in a centralised kitchen, the food is made in large quantities, but until it reaches the school, the quantity doesn't meet the school's requirement,"
said Bhagwan.
"NGOs also don't take care of cleanliness and sanitation and don't provide meals as per the nutrients prescribed by the mid-day meal authority," added Gupta. "Schools are receiving the funds for mid-day meals late, often by two to three months. Teachers use money from their pockets to provide meals in the schools without getting any funds from the state government. Teachers might receive money later, but children get poor quality food."
There is little monitoring outside cities. "In cities, sometimes, block officers visit, but in far-off areas where there are schools, no one visits, giving them leeway to work according to their own whims," said Bhagwan. Further, the government has prescribed many rules, but none of them are followed. "Under the MDM scheme, teachers and parents have to taste the food offered under MDM, but none of it is followed,"
said Gupta.
In April 2022, the central government increased the cost of MDM funds by 9.6% – 48 paise for primary schools and 72 paise for upper primary schools. However, this has not yet been implemented in schools of UP. "The central government has increased the cooking cost but it has not been implemented. Further, every product's price has now doubled compared to the pre-Covid years. And still, the government is increasing just 48 paise," complained Bhagwan.
Also Read | Central team visits schools in West Bengal to review midday meal scheme
This results in cut corners on all fronts. There is a lack of safety measures for MDM cooks, for example. "We often hear of MDM cooks getting hurt because of low-quality equipment or something else. In many schools, there are rotten pipes that have not been changed for months or years now. In several places, LPG cylinders are not provided, so cooks and teachers use wood for the food," stated Gupta.
While there have been irregular salaries and funds since the scheme's inception, things have worsened in the last two years. "All this delay impacts the quality of food served to lakhs of children studying in schools of UP," said Gupta, "how long will the government behave in such a manner?"
---
Follow us for the latest education news on colleges and universities, admission, courses, exams, schools, research, NEP and education policies and more..
To get in touch, write to us at news@careers360.com.
More From Sheena Sachdeva