MRNAT 2020 Frequently Asked Questions on GD & PI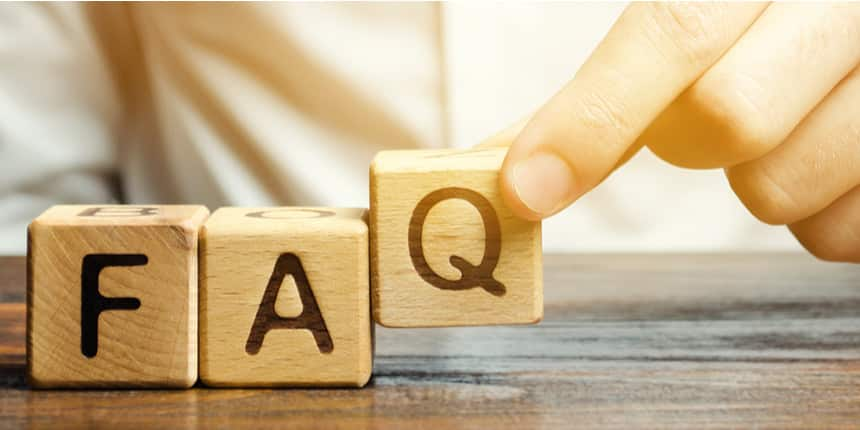 Group Discussion (GD) and Personal Interview (PI) are an integral part of the MBA admission process. Through this authorities can assess the personality as well as leadership skills of a particular candidate. Apart from that they also check the problem solving skill and communication skill. Check the MRNAT 2020 frequently asked questions (FAQs) on Group Discussion and Personal Interview released by Manav Rachna University. Read the full article by Careers360 to know all the details pertaining to MRNAT 2020 GD and PI such as In which mode GD/ PI to be conducted, what could be the topics, pattern and duration of GD/ PI round, result date etc.
Recommended :
Get important details about Manav Rachna University, Faridabad.
Download Brochure
Careers360- How will the GD/PI be conducted?
Answer- GD/PI will be conducted online via zoom. You will interact with our panel of experts at a specified date and time which will be communicated to you via email.
Careers360- When will I receive my login details for GD/PI?
Answer- The login details along with a set of instructions will be sent to your registered email id 48 hours in advance.
Careers360- What if the connection gets distorted in between and we are unable to connect again?
Answer- In such a scenario please reach out to our helpline numbers or email to us at
sfc@manavrachna.edu.in for assistance.
Careers360- What could be the topic of GD?
Answer- The topic of GD will be based on current issues of general awareness.
Careers360- What will be the pattern and duration of virtual GD/PI?
Answer- The virtual GD/PI would last for about 40 minutes. The initial 5-10 minutes will be utilized for introducing the topics and the panels. The GD will be about 20 minutes. During the last 10 minutes the panelists will interact with each candidate for about a minute or so.
Careers360- What am I supposed to keep with me during the GD/PI?
Answer- In addition to your laptop/desktop with a stable internet connection, it is advisable to keep a notepad and pen handy during the discussion in case you wish to jot down your points.
Careers360- Will the results for GD/PI be announced separately?
Answer- The results for GD/PI will not be announced separately as it is a part of the comprehensive assessment which also includes the online test to be conducted on May 2 nd and 3 rd. The results will be announced after combining the scores of both.
Careers360- Can I appear for GD/PI or MRNAT if I haven't applied?
Answer- In case you haven't applied yet, you must fill your form at the earliest, post which the online GD/PI and MR NAT will be scheduled
If you have filled your form after April 30th, you will be notified about the next date of exam via
email/call/sms on your registered email and mobile number.
Careers360- Whether I am eligible for Scholarship on the basis of my MRNAT score?
Answer- Yes, on the basis of the score %age, you are entitled for MRNAT Scholarship, on the conditions you take admission within the stipulated period defined. There are two types of Scholarship on the basis of MRNAT Test such as Utkarsh and Uttam. For details refer https://manavrachna.edu.in/scholarship- for-students/. Looking at the ongoing lockdown conditions, Online MRNAT test is organized, in which participants are advised to appear for a test either on Laptop/Desktop having web camera. Tests through Mobile and Tablets are not entitled for scholarships.
Careers360- When will my MRNAT result be declared?
Answer- You can check your result within 48 hrs after appearing for MRNAT 2020.
Careers360- What are the next steps after receiving my result?
Answer- You will receive a selection letter on your registered email id with all the necessary information including the next steps and date for physical counseling.
Careers360- When and how will the MR NAT test be conducted?
Answer- The test will be conducted on 2 nd and 3 rd May 2020 and the mode will be online. The exact date of test and detailed instructions will be sent to your registered email id 48 hours in advance.
Careers360- What is the pattern of the online test?
Answer- There are 2 major components of MRNAT:
Online exam: It is an objective type online exam of 90 minutes duration with questions from syllabus covered in the qualifying exam (eg. XII or Graduation as the case may be) and/or aptitude for the program applied for.

GD and/or Personal Interaction: Candidates shall be assessed for communication skills, the ability to express themselves effectively and put across their point of view. They may be challenged to demonstrate their problem-solving skills and their ability to be a team player.
The online test will have the following sections:
Arithmetic & Logical Reasoning (25 Questions)

General English/Verbal Ability (25 Questions)

General Awareness (25 Questions)
Careers360- Is there any sample paper available for MR NAT?
Answer- Yes! You can take a Mock Test for MR NAT through this link https://learn.manavrachna.edu.in/learn/MRNAT-MockTest
You can also take a look at our sample questions on the website.
https://manavrachna.edu.in/wp-content/uploads/2019/04/MR-NAT-exam-sample-questions-final-for-website..1.pdf
Careers360- What about the admissions process as the 12th results are not out yet?
Answer- In case your qualifying exam result is not available at the moment and assuming that you fulfill all the other eligibility conditions for a said program, you will be offered 'Provisional Admission' subject to fulfillment of remaining criteria once the exam results are declared.
Careers360- Will any other dates for MR NAT be there in case unable to appear on the said dates? If yes then what about the admissions process dates and scholarship?
Answer- "It will be great if you can try to appear for the test on the said dates. In case you are unable to make it on the said dates, our admissions team will get back in touch with you after 3 rd May regarding the further course of action and next dates for the test." (In such a case the applicants name and application number shall be provided to the Admissions Facilitation Centre, along with special requests (if any) for necessary action).
Careers360- How can I reschedule my online GD/PI or MRNAT 2020 in case I missed my exam on a scheduled date?
Answer- To reschedule your MRNAT, please write to us at sfc@manavarcha.edu.in or call us @ +91 73038 19911 / +91 73038 29911
Know More About
Rating
3.4/5
Download Brochure