Explainer: What is NAS 2021 and why is it important?
Explainer: What is NAS 2021 and why is it important?
Education ministry's NAS 2021 will test over 38 lakh children to assess their learning levels and how far behind they have fallen due to COVID-19.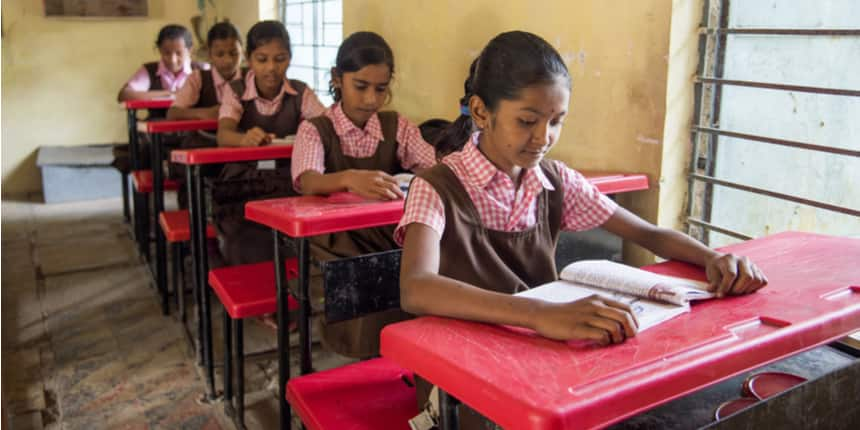 NEW DELHI: The central government is holding the nationwide National Achievement Survey (NAS) 2021 today for Classes 3, 5,8 and 10. According to the ministry of education, NAS 2021 will assess the learning interruptions and new learnings of students during the COVID-19 pandemic and help to take remedial measures.
The ministry of education conducts the survey with the help of the National Council of Educational Research and Training (NCERT) and the Central Board of Secondary Education (CBSE).
Also Read: NAS 2021: In Delhi, struggle to get students to appear; teachers rued timing
The survey will be conducted in 22 languages and will cover government schools (both central and state), government-aided schools as well as private schools. This year's sample framework estimates that 38.88 lakh children enrolled in 1.24 lakh schools will write the test.
What is NAS 2021?
The NAS was launched in 2001-02 and is a school-level survey, conducted by the ministry of education, which attempts to assess grade-level competencies of children. Grade-level competencies of children are assessed through the testing instruments prepared by the NCERT for each class.
"NAS gives a system level reflection on the effectiveness of school education. Findings will help compare the performance of students across populations in order to find the desirable direction for improvements," the NAS website said.
The questions in NAS 2021 will be focused on family background, facilities at home, involvement of parents, safety and facilities in school, learning during pandemic, and facilities for children with special needs.
Is it one test for all students?
No. NAS 2021 will hold separate assessments for Classes 3,5,8 and 10.
NAS will conduct assessment tests in language, mathematics and environmental studies for Classes 3 and 5. Assessment tests for language, mathematics, science and social science will be held for Class 8. In Class 10, students will be assessed on language, mathematics, science, social Science and English.
When is the survey held?
NAS has been conducted every three years since it was launched in 2001-02. It was scaled up massively for the last time it was held, in November 2017. However, the central government could not hold the survey in 2020 due to the COVID-19 pandemic. Hence, the survey was moved to 2021.
The number of children tested has grown from 30 lakh in 2017 to 38.88 lakh in 2021 making NAS the largest learning assessment exercise in the country and also one of the biggest in the world.
Why is this important?
NAS 2021 may be the most important edition of the survey yet considering that it is being held just after the country saw prolonged school closures due to the COVID-19 pandemic. Educationists have repeatedly warned that the school closures are leaving out children, especially those in the far-flung areas of the country, without access to mainstream education.
Surveys and reports have shown that digital education has remained inaccessible for a majority of the population and was less effective than classroom instruction even for those who were able to access it.
NAS 2021 may help policymakers understand the depth of the problem.
Also Read | Only 8% of children are studying online regularly in rural areas: Report
"NAS 2021 will help in the systematic understanding of the consequences that prolonged closure of schools have had on students' learning in terms of their socio-emotional and cognitive development," an official document said.
Prior to the NAS 2021, many states had already started scheduling worksheets, assignments and weekly tests to better prepare the students.
How is NAS 2021 conducted?
CBSE will conduct offline tests for students in their respective schools or centres.
The instrument development, testing, finalization of the test items and sampling of the schools was done by NCERT. However, the actual administration of the test in the sampled schools will be done by CBSE in collaboration with the respective states and union territories.
Also Read| Gross enrolment ratio rises overall but falls at primary level: UDISE+ Report
According to the ministry of education, 1,82,488 field investigators, 1,23,729 observers, 733 district-level coordinators and district-nodal officers and 36 state nodal officers have been appointed for the survey. Also, 1,500 board representatives have been appointed in the districts for monitoring overall functioning and ensuring fair conduct of the survey, according to the ministry.
This year, NAS will be conducted in 22 mediums of instruction covering Assamese, Bengali, English, Gujarati, Hindi, Kannada, Malayalam, Manipuri, Marathi, Mizo, Odia, Punjabi, Tamil, Telugu, Urdu, Bodo, Garo, Khasi, Konkani, Nepali, Bhutia, and Lepcha.
What do teachers and parents think of NAS 2021?
Several teachers have said that the survey comes at a time when the schools are struggling to bring students back to class and get them up to speed with the usual curriculum. Teachers also expressed disappointment in not being consulted on whether they are ready to conduct such a large scale survey.
A section of parents in Maharashtra were reportedly concerned about sending their children, especially the younger ones, to school as the COVID-19 pandemic is still around. In some states, parents had also criticised the education department officials for forcing students to attend preparatory classes for NAS 2021 amid the pandemic.
A report by the Indian Express has pointed to logistical challenges of holding the NAS 2021 exams due to COVID-19 cases in many states, floods in Tamil Nadu, and Chhath Puja in Bihar. Delhi deputy chief minister Manish Sisodia also asked the central government to postpone the NAS 2021.
---
Follow us for the latest education news on colleges and universities, admission, courses, exams, schools, research, NEP and education policies and more..
To get in touch, write to us at news@careers360.com.