NCERT directs teaching for disabled students in alternative calendar
NCERT directs teaching for disabled students in alternative calendar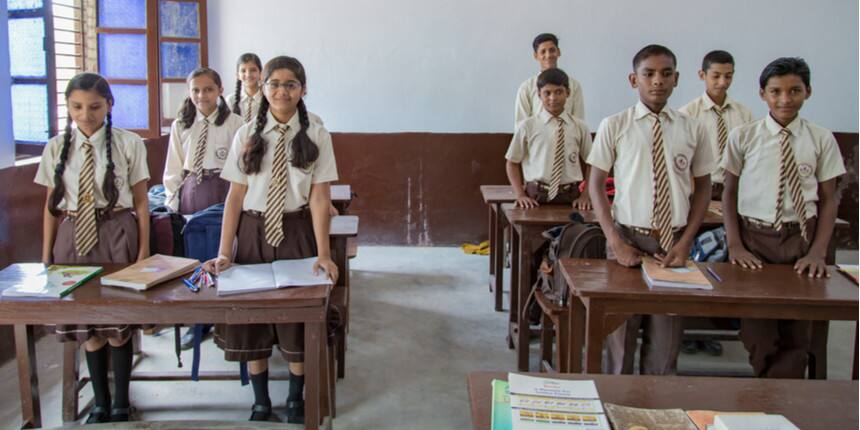 NEW DELHI: The alternative academic calendar developed by the National Council for Educational Research and Training, gives special direction for teaching disabled students.
The calendar, launched on Wednesday, proposes teaching through audiobooks, radio programs, video programs, so as to assist such students in learning at home.
The plan necessitates teachers to give "clear and sufficient verbal and visual instructions" to all students, especially students with special needs. Assistance in the form of "tactile and specialised equipment for work related to shapes" or use of simpler language has also been proposed in the plan.
Parents and teachers, with the regular mapping of progress, are required to put in efforts to make students "self-learners", the plan suggests. As per the directives, an appropriate worksheet is to be assigned to the students for sustained learning.
Alternative method
Earlier, NCERT has released alternative calendars for students of studying in primary (Class 1-5), upper primary (Class 6 -8) and secondary level (Class 9-10) to facilitate uninterrupted education during the lockdown period. The academic calendar prompts teachers to educate the students with the help of technology and social media at home.
During the coronavirus lockdown, schools across the country are increasingly adopting alternative methods like online resources to teach the students.
The plan promotes the use of social media such as SMS, WhatsApp, Telegram, Facebook, Twitter as well as Google mail and Google Hangouts. Links of online resources developed by the ministry of Human Resource Development are also provided.
Highlighting the benefits of the academic calendar, the Union education minister, Ramesh Pokhriyal 'Nishank' wrote on Twitter: "It will empower our students, teachers, school principals and parents by using online learning resources to explore positive ways of dealing with Covid-19 and helping achieve learning outcomes."
Weekly plans
Using social media tools, the teachers are required to execute "weekly plans" to teach the students. The week-wise plans will also be helpful for the parents to assess the progress of the students.
To ensure no student is left behind, those who are unable to access internet resources will be assisted through phone calls. "...teachers can explain to the students and parents about each activity over the phone, through SMS and Voice Recorded messages," the plan proposes. "Teachers must continuously ensure that the activity has been conducted through a follow-up later," it further added.
Also read:
Write to us at news@careers360.com
Stay updated with latest Education News
More From Team Careers360