NEP 2020 is an effort to make education 'inquiry-based': PM Modi
NEP 2020 is an effort to make education 'inquiry-based': PM Modi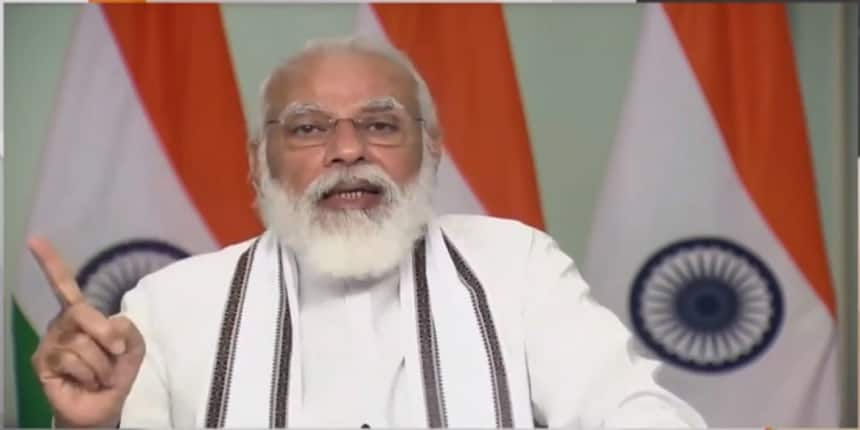 NEW DELHI: Prime Minister Narendra Modi said on Friday that the National Education Policy 2020 attempts to promote curiosity and imagination rather than a system that encourages a rat-race for engineering and medicine.
PM Modi while delivering the inaugural address at the 'Conclave on Transformational Reforms in Higher Education under National Education Policy'. He said: "The effort now is to emphasize inquiry-based, discovery-based, discussion-based, and analysis based methods for children to learn. This will increase the urge to learn in children and also increase their participation in their class." He also pointed out that the NEP is balanced in the sense that no aspect of education gets disproportionate attention.
Talking about the autonomy of institutions, Modi said that the path to good-quality education lies in between these two views. The institute that does more work for quality education should be rewarded with more freedom.
PM Modi added, "This is the thinking behind multiple education and multiple entry and exit, credit bank, exempting higher education from streams. We are moving towards the era where a person will not remain in one profession throughout his life. For this, he will have to constantly re-skill and up-skill himself."
The NEP has the provision of choosing courses from different streams of higher education thus offering flexibility to students. Modi said, "According to his convenience and need, he can follow any degree or course and if he likes, he can leave."
He said that students should be able to choose the subject he wants to study and if he wishes to leave, he should be free to do so. Many of the students have to leave their education in between, keeping all this in mind multiple entry and exit point options have been given.
The NEP 2020 also suggests changes in school education, with introduction of the 5+3+3+4 curriculum. The NEP focuses on teachers, PM Modi said. "There is a lot of emphasis on teacher training in the National Education Policy, they are constantly updating their skills, there is a lot of emphasis on," he said.
However, the focus will now be on implementation. "Now technology has given us the means to reach the student standing at the end of the society very fast, very well, at very little cost. We have to use it more and more," Modi said.
Also read:
Write to us at news@careers360.com.