NEP 2020: New standards and training on online tools for teachers
NEP 2020: New standards and training on online tools for teachers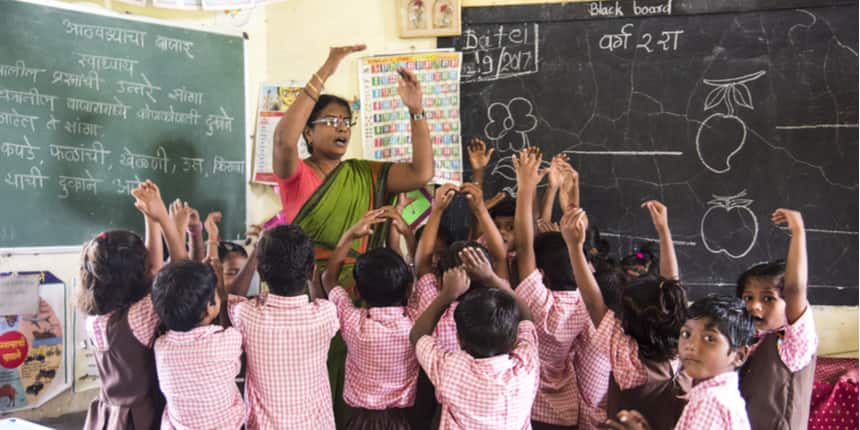 NEW DELHI: Aiming for "high professional standards" among teachers, the draft New Education Policy has proposed the establishment of a common guiding set of National Professional Standards for Teachers, or NPST, by 2022.
The proposed standards will be developed by the National Council of Technical Education. The new policy also proposes restructuring of NCTE into a Professional Standard Setting Body (PSSB) under the General Education Council (GEC), itself a part of the proposed Higher Education Commission of India.
The new standards will guide the role of a teacher at different stages and the competencies required for that stage.
Promoting the "continuous professional development" of teachers, opportunities such as workshops and online teacher development modules will be provided under the new policy. Every year, school teachers are expected to participate in 50 hours of CPD opportunities as per their interests.
For school principals, the CPD modules related to leadership, management and implementation of pedagogical plans based on "competancy-based learning" will be provided.
Teachers qualification
The policy also proposes to set the four-year integrated BEd as the minimum educational qualification for teachers by 2030. However, a two-year BEd will also be considered for teachers who possess a bachelor's degree in other specialised subjects.
"The B.Ed programmes will include training in time-tested as well as the most recent techniques in pedagogy, including pedagogy with respect to foundational literacy and numeracy, multi-level teaching and evaluation, teaching children with disabilities, teaching children with special interests or talents, use of educational technology, and learner-centred and collaborative learning," the NEP highlights on schooling says.
To promote teachers from rural areas, the NEP 2020 also proposes a large number of merit-based scholarships to study B.Ed. programs across the country. The scholarship will include preferential employment in their local areas upon successful completion of their B.Ed. programs.
Teachers hired as 'master instructors' for teaching local art, music, business, sports, carpentry, and other vocational crafts will be able to get training under short educational programmes.
For teachers interested in any specialised area of teaching at the university level, a shorter "post-B.Ed certification course" will also be offered.
In addition, a new and comprehensive National Curriculum Framework for Teacher Education, NCFTE, will be formulated by the NCTE in consultation with NCERT, by 2021. Keeping up with the changes in teaching methods, the curriculum will be revised once every five to 10 years.
Teaching and technology
Under the NEP 2020, an autonomous body, the National Educational Technology Forum, or NETF, will be created to provide a platform for the exchange of ideas on the use of technology to enhance learning.
Teachers will undergo rigorous training to use online teaching platforms and tools and become high-quality online content creators. There will be an emphasis on the teacher's role in facilitating active student engagement.
The use of technology platforms such as SWAYAM or DIKSHA for online training of teachers has been encouraged under the new education policy 2020.
Also read:
Write to us at news@careers360.com