NIRF Ranking 2020 Analysis: IITs, IIMs, AIIMs and surprises in top 10
NIRF Ranking 2020 Analysis: IITs, IIMs, AIIMs and surprises in top 10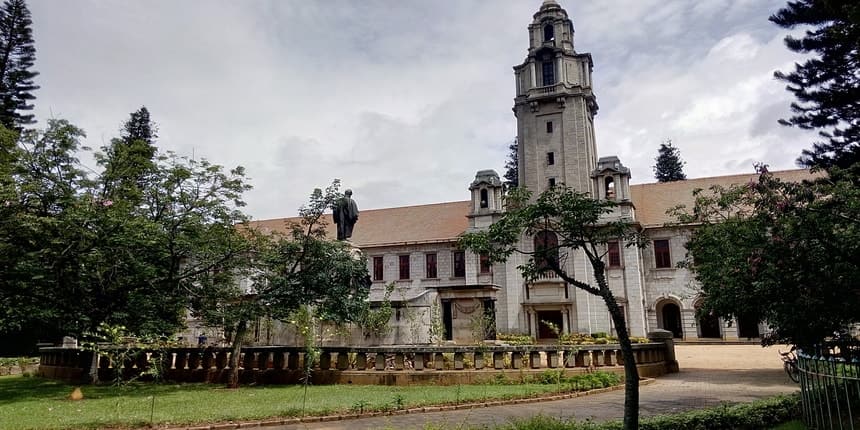 NEW DELHI: The Indian Institute of Science (IISc) Bengaluru is top institution for higher education in India as per the NIRF India Rankings 2020. After a delay of over two months due to the coronavirus outbreak, the NIRF Ranking 2020 was released by the Minister for Human Resource Development, Ramesh Pokhriyal 'Nishank' on Thrusday, June 11.
For the first time, NIRF has also ranked dental colleges in the country on the request of the Dental Council of India.
A total number of 3771 unique institutions offered themselves for ranking under "Overall", category-specific and / or domain-specific rankings for India Rankings 2020. In all, 5805 applications for ranking were made by these 3771 unique applicant institutions under various categories, which represents a 20% increase over the NIRF Ranking 2019. Pokhriyal said at the launch that the University Grants Commission should make participation compulsory for all 45,000 colleges and the over 1,000 universities in the country.
Summarised below are the ranks, broad trends and changes in each of the 10 categories considered this year.
NIRF University Ranking 2020: Jamia Millia enters top 10
In universities category IISc Bengaluru has been ranked best with an overall score of 84.18, followed by Jawaharlal Nehru University scoring 70.16, Delhi and Banaras Hindu University, Varanasi scoring 63.15.
Jamia Millia Islamia University Delhi has for the first time entered in the top 10, while Anna University which was at seventh last year has slipped out and has been ranked 12 this time.
Among private universities Amrita Vishwa Vidyapeetham has taken major jump reaching the fourth position in the University category with an overall score of 62.27, it is also one of the two private universities in the top 10, other being Manipal Academy of Higher Education at eighth.
NIRF Engineering Ranking 2020: New NIT and IIT in top 10
In the engineering category, Indian Institutes of Technology (IITs) have bagged nine out of the top ten ranks. The IIT Madras has bagged the top spot with a score of 89.93 followed by IIT Delhi scoring 88.08 and IIT Bombay at third with a score of 85.8.
All top 10 institutions have improved their overall scores compared to 2019 Rankings, with two new institutions making their way into the top 10 – National Institute of Technology (NIT) Tiruchirappalli at nine and IIT Indore at 10.
NIRF MBA Ranking 2020: IIT Kharagpur in top 5
The Indian Institute of Management (IIM) Ahmedabad has secured top position among MBA institutes in the country closely followed by IIM Bangalore and IIM Calcutta at second and third place.
IIM Ahmedabad has replaced IIM Bangalore this year as the top institute with an overall score of 82.75. Interestingly, an IIT, IIT Kharagpur has made its way in to the top five management schools in the county, pushing some of the leading IIMs like IIM Kozhikode and IIM Indore to six and seventh ranks. IIT Kharagpur has scored more than these two B-schools on two parameters, Research and Professional Practice (RPC) and Graduation Outcomes (GO).
Xavier Labour Relations Institute (XLRI) Jamshedpur has slipped from seventh to the ninth position despite improvement in its overall score since 2019. Another private institute in top 10 is Management Development Institute (MDI) Gurgaon at rank 10.
NIRF Medical Ranking 2020: NIMHANS Bengaluru jumps over 20 ranks
In medicine, it is again the All India Institute of Medical Sciences (AIIMS) Delhi is at the top with Postgraduate Institute of Medical Education and Research is a medical and research institution (PGIMER) Chandigarh and Christian Medical College, Vellore at second and third.
National Institute of Mental Health and Neuro Sciences Bengaluru has taken a huge leap and has bagged the fourth rank, it was nowhere in the top 30 in 2019 Rankings. The other medical colleges among the top 10 are more or less same. They include Sanjay Gandhi Postgraduate Institute of Medical Sciences, Lucknow; Banaras Hindu University or BHU; Amrita Vishwa Vidyapeetham, Coimbatore; Jawaharlal Institute of Post Graduate Medical Education and Research, or JIPMER, Puducherry; Kasturba Medical College, Manipal, and King George`s Medical University, Lucknow.
NIRF Pharma Ranking 2020 : Same 10 institutes on top
In the Pharma category, Delhi based Jamia Hamdard has retained its top position with Panjab University and NIPER Mohali at second and third position. The same three institutions were in the same positions last year.
All the institutions among which were ranked among the top 10 in 2019 have been able to retain their positions among the top 10 this year as well, with five private and five public institutions.
NIRF Law Ranking 2020: NUJS Kolkata slips out of top 5
In the Law, the situation is same with NLSIU (National Law School of India University) Bengaluru, NLU (National Law University) Delhi and NALSAR (National Academy of Legal Studies and Research) Hyderabad all three retaining their first second and third rank respectively.
The IIT Kharagpur has also retained its last year's rank of four with an overall score 71.44, while National Law University Jodhpur with a score of 64.29 has pushed West Bengal National University of Juridicial Sciences (NUJS) Kolkata to sixth rank this year.
NIRF Architecture Ranking 2020 : CEPT University, IIEST Sibpur in top 10
IIT Kharagpur has been ranked number one in Architecture, followed by IIT Roorkee and NIT Calicut.
In surprise entry, Centre for Environmental Planning and Technology University, Ahmedabad, and Indian Institute of Engineering Science and Technology, Sibpur, have broken into the top 10 architecture colleges, at fourth and sixth ranks respectively. They were not among the top 15 in 2019 Rankings, two institutions which have slipped out of top 10 are College of Engineering Thiruvananthapuram and Birla Institute of Technology, Ranchi.
NIRF Dental Sciences Ranking 2020: First time ranked
In the Dental ranking, introduced for the first time, Maulana Azad Institute of Dental Sciences Delhi has been ranked first, with Manipal College of Dental Sciences, Udupi and Dr. D. Y. Patil Dental College & Hospital, Pune at second and third place.
Other institutions in the top 10 are Saveetha Institute of Medical and Technical Sciences, Chennai; A.B.S.M. Institute of Dental Sciences, Mangaluru; Manipal College of Dental Sciences, Mangalore; Sri Ramachandra Institute of Higher Education And Research, Chennai; Nair Hospital Dental College, Mumbai; SRM Dental College, Chennai; JSS Dental College and Hospital, Mysuru.
NIRF College Ranking 2020 : 5 DU colleges in top 10
Among colleges, the three colleges of the Delhi University have bagged top three positions with Miranda house retaining its top rank, and Lady Shri Ram College for Women and Hindu college at second and third.
There are five colleges of DU among the top 10 with four in the top five, however, a leading college of the university, Shri Ram College of Commerce (SRCC) has slipped five ranks and has been ranked 12 against seven in 2019. Two colleges from Chennai are among the top 10, Presidency College and Loyola College. Similarly, two colleges from Kolkata St. Xavier`s College and Ramakrishna Mission Vidyamandira are also among the top 10.
NIRF Overall Ranking 2020: IIT Madras on top
While, in the overall category IIT Madras is the top-ranked institution in the country scoring 85.31, IISc at second (scoring 84.18) and IIT Delhi at third scoring 81.33.
Also read:
Write to us at news@careers360.com.