Open public health education to those without MBBS: Expert
Open public health education to those without MBBS: Expert
Public health education must go beyond medical colleges, be available outside MBBS programmes, believes PHFI president.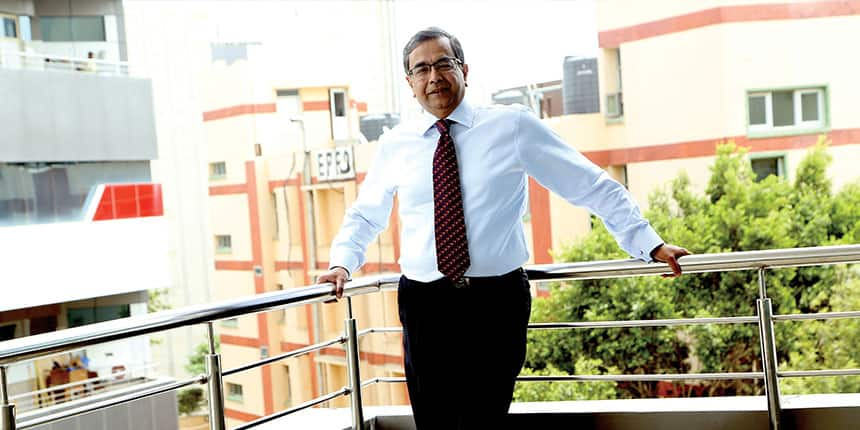 NEW DELHI: The COVID-19 pandemic confirmed the need for more public health professionals in India. Dr. Srinath Reddy, President, Public Health Foundation of India, spoke to Careers360 about the country's need to open up public health education to candidates from all streams, and both within and without medical colleges. Edited excerpts below.
Q. How does one become a public health professional in India?
A. We, in the Public Health Foundation of India (PHFI), take students with any bachelor's degree, provided they have an aptitude for public health and then orient them to a mix of disciplines. In India, community medicine is restricted only to doctors. Other institutions abroad also do the same thing but don't necessarily restrict it to medicine. They also take people from social sciences. Here, you have to really talk about systems and talk about determinants of health that are not just biological, but social, economic, environmental, and commercial. Many people actually look at public health on a much broader term—that's how most international institutions keep the door open for multiple disciplines.
Most countries do not have community medicine. They have something called family medicine, where people are trained for general practice. At the same time, public health is either an MPH or an MSc. In the UK, it is mostly MSc. In the US, it is mostly MPH. In most of Europe, it is MPH. So, in most of the international programmes, it is not restricted to doctors.
We at PHFI follow the global norm. We admit anybody who has done a bachelor's degree in any field. It can be in liberal arts or humanities, or any other.
Also Read | Meet the AIIMS professor who also has a PhD from IIT Delhi
Q. What is the essential requirement for becoming a public health professional?
A. A public health professional and a public health functionary are different. For example, Asha workers [accredited social health activists] are public health functionaries, mid-level health workers are also public health functionaries.
But public health professionals should be trained in community medicine, preferably a master's in public health, and nothing prevents them from working in primary healthcare centres. They will be available in district hospitals, in health departments and even in other departments. Public health workers are required for food sales, for example. So, there are multiple areas in which a person with good public health training and a little bit of specialization and skill sets can work in multiple departments.
Q. Is there interest in the public health course?
A. Yes, students are interested, and we are getting a fair amount of applications. We admit them, but the important thing is that unless the country defines careers tracks of public health cadres, which the national health policy has recommended, students may not necessarily see career opportunities. But having said that, we still see about 93 percent to 97 percent placement rates for all the people trained in our schools.
Also Read | NEET 2021: Why resident doctors, MBBS interns across the country are protesting over pay
Q. Are we missing out by restricting community medicine only to the doctors?
A. This is for those in the NMC to answer. They are in charge of medical college education. As far as we are concerned, we have the programme open for everybody under the Public Health Foundation of India in the Indian Institutes of Public Health (IIPH).
Q. How did public health professionals work during the pandemic?
A. Many people trained in community medicine have worked well in the public health arena during the pandemic. We must give credit to them. However, there are public health professionals who are not medical doctors but trained in public health; they also contributed well, both to research as well as action in the area of public health. For example, behavioural scientists trying to understand why people are not wearing masks or why some people don't want to take vaccines. So many other things need to be done that are necessary for an effective pandemic response. People who are working in public health management training and supply chains, people who are statisticians … epidemiologists are necessarily medically trained. So we require many skills.
Also Read | The FMGE problem: Foreign medical graduates allege discrimination, seek reforms
Q. What are the job opportunities available for public health professionals?
A. Some of them would come from the government and go back to the government as they are sponsored candidates. Even for non-sponsored candidates, we have seen a very high level of placement where they go into field-based NGOs, in public health service delivery, into research organizations. They also join government programmes on contractual appointments or international organisations such as UNICEF [United Nations Children's Fund].
Q. Does India have enough public health expertise?
A. Well, I believe that we should have utilized public health expertise much more at all levels, right from policy design to programming design to programme implementation, programme evaluation and even frontline implementation. Public health skills are required at multiple levels. If we have not invested adequately in training that kind of multilayered, multi-skilled public health workforce, now we must ensure that we do it. We need to invest a lot more in public health training inside medical colleges or outside medical colleges.
Frontline health workers are also part of the public health workforce. So if we have auxiliary nurses, midwives, and another trained workforce, for example, mid-level health workers having public health skills, then the rural population does not have to go to the doctors. They can go to sub-centres and primary health centres in villages. But we need numbers and we need skills. We don't need someone from community medicine or a PhD in public health.
Also Read | 'I've seen so many deaths': An MBBS intern on COVID deaths and duty
Q. What do we need in order to acquire that expertise?
A. We have institutions which are training them but we need more. We need much more government financing to ensure that this happens. Again, we must ensure public health training is done outside of medical colleges and inside medical colleges. Public health looks at prevention. It looks for identification and early referral of sick people; locate organization and healthcare facilities to see if there are doctors and nurses. It looks into the systems aspect. It looks into the policy aspect. It looks into the aspect of the programme.
First of all, institutions, which are existing, should be strengthened. Also, we need to create new institutions.
Write to us at news@careers360.com.
More From Pritha Roy Choudhury