Reusable antimicrobial mask designed by IIT Delhi startup
Reusable antimicrobial mask designed by IIT Delhi startup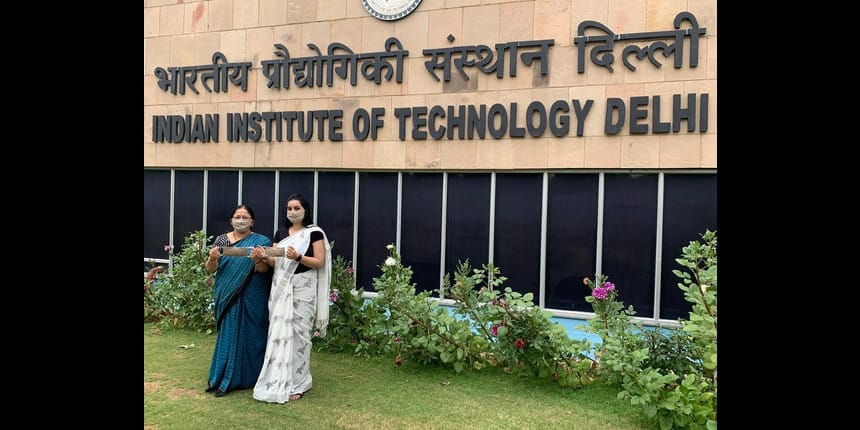 New Delhi: To address the increasing demand for face masks for preventing a person to person transmission of coronavirus, an Indian Institute of Technology(IIT) Delhi startup has launched an antimicrobial face mask which can be washed up to 50 times and reused.
The startup, Nanosafe Solutions, has designed the mask 'Nsafe' as a cost-effective solution against one-time use of disposable masks.
The Nsafe mask is a triple-layered product. It consists of an inner hydrophilic layer for comfort, a middle layer which takes care of the antimicrobial activity and the outermost layer which acts as a repellent for water and oil.
The team consists of Anasuya Roy, Founder and CEO of Nanosafe Solutions and Mangala Joshi, professor, Textile and Fibre Engineering, IIT Delhi, who is also the founder of the startup.
How the masks work
Talking about the efficacy of the mask, Mangala Joshi, professor, textile and fibre engineering, IIT Delhi said, "We believe this is the first fabric-based antimicrobial face mask launched in India, which is washable and reusable along with very high Bacterial Filtration Efficiency as tested according to ASTM standards. It is engineered to have very good breathability and comfort."
The mask enhances protection to the wearer through three different mechanisms: mechanical filtration, antimicrobial decontamination and repulsion of aerosol droplets.
Anasuya Roy, Founder and CEO of Nanosafe Solutions added, "The mask has been designed to maximize durability and dimensional stability, so that the mask can be reused 50 times."
After using the mask for eight-nine hours, it has to be hand-washed in cold water with a mild detergent and dried thoroughly in the sunlight.
It can be used up to 50 times before discarding. It has 99.2 percent bacterial filtration efficiency.
The product will be available in two packets priced at Rs. 299 for two and Rs. 589 for a pack of four.
Also Read:
Write to us at news@careers360.com
Stay updated with latest Education News
More From Team Careers360