Role of AIU is to interpret the law, not make it, says AIU President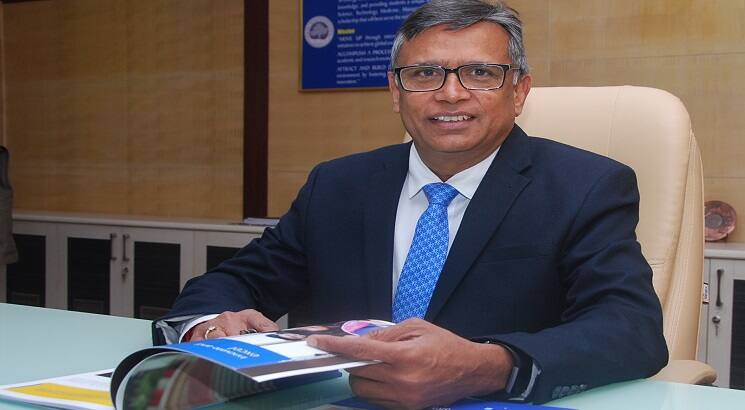 Dr. Sandeep Sancheti, President of the Association of Indian Universities in an exclusive interview with Careers360 discusses the role of AIU in changing times…
Q. What is the role of AIU? 
A. AIU is a 93 years old organisation was started in 1925 to facilitate and exchange information and ideas at a time when there were no UGCs. It was responsible for training, regulating and understanding everything about education. Once UGC came in 1956, however, roles changed. AIU is responsible for equivalence in degrees and deciding matters with regard to the validity of a degree and qualifications. Equivalence is our core activity for which we generate a handbook of 2000 pages every two years. Along with this, AIU is also responsible for the internationalization of higher education in India by being a member of various international bodies and delegations. For instance, we were invited by the government of Taiwan to collaborate in the field of electronics. In addition, we were also responsible for the training of senior personnel like deans, directors and registrars. However, this function will be handled by UGC as recently announced by them.
Q. How does AIU establish equivalence between degrees? Given the important role of AIU in the evaluation of equivalence, why is it not mandatory for universities to be a part of AIU? 
A.We are responsible for evaluating the equivalence of degrees. But we take the policy framework from the statutory bodies because they have the powers. We don't make the policy; we only interpret it, similar to a court of law.
Since AIU is a professional body and not a statutory one, membership is not compulsory. Moreover, universities have to be a willing partner and player to work with AIU. I don't believe forcing anybody is going to achieve anything. Even though membership is not compulsory, most of the universities are with us.
 
Q. AIU gives equivalence to the two years Masters program in terms of the international education system. But, many countries like the UK offer one-year masters course after which students are eligible for their Ph.D. program, which is equivalent to our Ph.D. Given this, why is not their one-year masters equivalent to ours? 
A. This is not decided by AIU but by the UGC. We will honor what UGC and the government of India says. We neither make or break the laws, we just interpret them. It is very clear that MBA is done as a one year program and also as a two-year program. Everyone in the world, along with an organisation, knows that one year is not equal to two years.
Q. But those students are eligible for the UK Ph.D. programmes?
A. They will honor their own system as we will honor ours. We cannot distort the UK system but we cannot distort the Indian system too. There are discrepancies in the education system of countries based on their respective notions, ideas and skills. For instance, in many places all over the world like Malaysia and Indonesia, diploma graduates are called engineers. But we cannot call a diploma graduate, who has studied for three years, an engineer in India. Earlier, a diploma graduate from the College of Engineering was called an engineer. But not anymore; those things do change. However, AIU has no role to define it but only to interpret it.
Q. Do you find any areas where changes to the AIU framework are needed because of the challenges presented?
A. My position is new and its early days for me to comment on a topic like this. Our role is more of a facilitator. We will develop on whatever is brought before us, good or bad. For example, there was a parliamentary committee constituted some time back to assess the UGC and we were summoned for an opinion. We spent half a day with them giving details and our own statistics. Similar to UGC, we keep coming out with a lot of whitepapers or documents which are well circulated and designed for the policymakers to take advantage of the knowledge we have. We also set up theme based meetings where we come out with our own agendas. Autonomy is not given but always taken. If I give you the freedom to do anything but you keep sleeping, what is the use of that freedom? It would be better to guide and force you to do something instead of a freedom that is wasted.
Q. What kind of research does AIU partake in?
A. We don't do scientific research or medicals; we do educational research. Our newsletters and policy framework includes insights from our research. That research includes statistics and helps us in answering questions concerning the future and the direction it is going to take. We have a research division which is responsible for all this along with calling experts from our side.
Q. Talking about postgraduate courses, AIU gives Masters equivalent certificate to PGDM programmes of around 85 institutes. Students who have done PGDM from institutes not included in the list are not eligible for research doctorate programmes. Is AIU doing anything in this regard?
A. We never grant anything to any institution. Only individuals can come to us. Moreover, this is defined by the AICTE since it is part of professional education. Currently, the government is saying that it will be converted to MBA but you cannot undo the past. We cannot invalidate the PG degrees that people have graduated with. It is not AIU which will define that. Even though many IIMs are not on the list, candidates can go anywhere and do Ph.D. in any institute of their choice since they are sought after.
Q. Is there anything you would like to highlight about AIU? What is AIU's vision for the next three years?
A. AIU is a very independent and open organisation which contributes to the places where something new is emerging. We advise the policymakers and the stakeholders, whether it is to train them or facilitate information to help with decision making.
We are also going to promote sports very aggressively. My vision is not to reshape everything but to facilitate everything by raising the bar a little bit more in the activities that we undertake. For example, we are going to focus on the training programs of VCs since they are the highest player at the policy-making level.
---
Follow us for the latest education news on colleges and universities, admission, courses, exams, schools, research, NEP and education policies and more..
To get in touch, write to us at news@careers360.com.
More From Aeshwarya Tiwari