SP Jain introduces world's first Global MBA program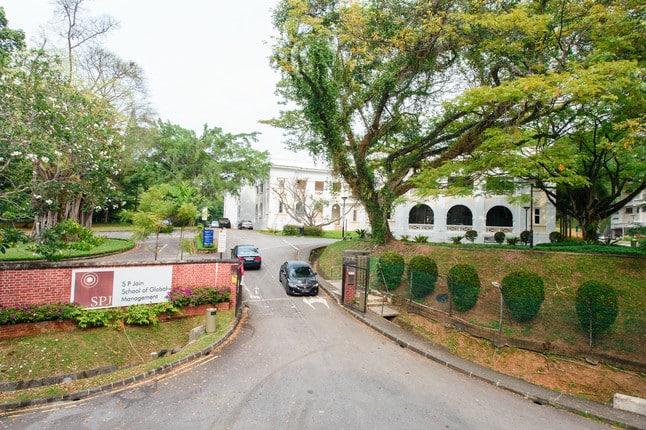 NEW DELHI: SP Jain School of Global Management (SPJSGM) has announced several new flexible learning options for its top-ranked Global MBA program. This comes amidst the challenges and uncertainty across the world due to covid-19. The program will be offered on the unique ELO platform of SP Jain. A 'lab-style approach of learning' has been adopted which includes doing rather than just listening as far as online learning is concerned.
Recommended :
Get important details about SP Jain School of Global Management, Mumbai.
Download Brochure
The School's original tri-city model will also continue to be offered for those who wish to study in Dubai, Sydney and Singapore, and explore international employment opportunities.
Option 1: Borderless Global MBA
The very unique option termed as 'Borderless Global MBA' is an amazing venture that will provide the students interested in going for MBA studies at SPJSGM to customise their study. This is how the program will be carried out:
Term 1: Students will begin the program online and complete the first term of the MBA course

Term 2: Continue their second term of MBA study at the Sydney campus of SP Jain

Term 3: For the third and final term, students will have the option to choose between studying at the Singapore or the Mumbai campus
Option 2: Flexibility Option for Tri-City MBA Course
This option is ideal for students looking to pursue employment opportunities in India. This is how the MBA course will be carried out:
Term 1: Start the course at SP Jain's Dubai campus

Term 2: Move to the Sydney campus for the second term of study

Term 3: The term 3 has to be finished at the Mumbai campus of study
Advantages of SP Jain's Borderless Global MBA
The borderless MBA course of SP Jain is not just restricted to four walls. It offers several advantages given below.
Joint classes with students from top European universities
A classroom-like experience with the superior online learning technology of SP Jain called ELO
Guest speakers drawn from the world's top companies
'Virtual' out of classroom activities and social clubs
Opportunities to collaborate, network and have fun with like-minded peers from around the world
SP Jain also announced flexible learning options for its 16-month Master of Global Business program, including the option to complete the entire program in Mumbai. This is for students who prefer to not travel overseas, and is offered at a cost reduced by as much as 35%.
These are some of the features that make SP Jain's new Global MBA 'rich' and 'borderless',
"Learning shouldn't be restricted within the four walls of a classroom and that, in a sense, is the idea behind the new Borderless Global MBA. Online is the future of education. At SP Jain, we use a high-end technology tailormade for classrooms called ELO. No other university in all of Asia has anything similar. Also, we have adopted a new pedagogy by which students learn by doing; not just listening. We call this a 'lab-style approach of learning', and this is truly a game-changer as far as online education is concerned," quotes Nitish Jain, the President.
Karnataka PGCET 2020 Registration window reopens @karnataka.gov.in - Check Details Here
No SC decision on final year exams today; next UGC hearing on Aug 18
For more information write to us at news@careers360.com.
Know More About
Rating
3.8/5
Download Brochure