Tamil Nadu: New child policy focuses on creating safe spaces, nutrition, schooling
Tamil Nadu: New child policy focuses on creating safe spaces, nutrition, schooling
Tamil Nadu: The state will pay special attention to a child's first 1,000 days, nutrition, secondary education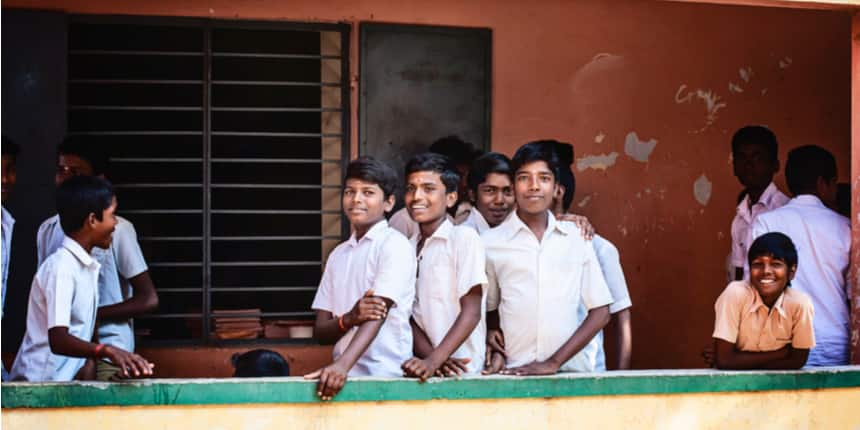 NEW DELHI: The Tamil Nadu Government, with the release of the Tamil Nadu State Policy for Children (TNSPC) 2021, has emphasised on creating safe spaces for children at the school and neighbourhood levels. The policy was released following several cases of crimes against children in schools in Tamil Nadu.
Apart from child protection, the policy also aims to reduce school dropouts, create an inclusive education system for children with disability and introduce learning processes with emphasis on gender equality.
Also Read | "There is need for gender sensitization": Indian academics urge NCERT

The TNSPC 2021 which was drafted by the Tamil Nadu Social Welfare And Women Empowerment Department, was prepared to focus on the "preventable issues" that Tamil Nadu was lagging behind in.
"Even though Tamil Nadu fares better on many of the indices compared to the national average, the following are some issues that are preventable and needs the attention of the Government of Tamil Nadu: malnutrition, anaemia, infant mortality rate, under five mortality rate, child sex ratio, full immunization, body mass index, gross enrolment ratio at high and higher secondary level, open defecation, etc.," the policy said.
| | | | |
| --- | --- | --- | --- |
| Indicator | Tamil Nadu | National Average | Source |
| Incidence of multi-dimensional poverty (in %) | 30.5 | 52.7 | OPHI, 2016 |
| Loss in HDI due to inequality in income,health, education (%) | 27 | 32 | UNDP,2011 |
| Child Sex Ratio | 954 | 919 | NFHS-4, 2015-16 |
| Stunted children below 5 yrs (%) | 27.1 | 38.4 | NFHS-4, 2015-16 |
| Children with anaemia aged 6-59 months (%) | 50.7 | 58.6 | NFHS-4, 2015-16 |
| Children fully immunised | 69.7 | 62 | NFHS-4, 2015-16 |
| Girls with BMI less than 18 (15-18 yrs) (%) | 35.2 | 44.7 | RSOC, 2013 |
| Infant mortality rate | 12 | 23 | SRS 2018 |
| Gross enrolment ratio (Class 1- 8) | 98 | 97.8 | UDISE+ 2019-20 |
| Gross enrolment ratio (Class 9- 10) | 90.5 | 77.9 | UDISE+ 2019-20 |
| Gross enrolment ratio (Class 11-12) | 73.2 | 51.4 | UDISE+ 2019-20 |
| Children 5 -14 yrs engaged in labour (%) | 2.49 | 4.5 | Census 2011 |
| Total crimes against children | 4,338 | 1,28,531 | NCRB 2020 |
| Total juveniles in conflict with law | 3394 | 29,758 | NCRB 2020 |
Table shared in the TNSPC compares Tamil Nadu against the national average in key indicators
"This State Policy for Children is intended to significantly improve the overall wellbeing of children and set benchmarks on all indicators on par with international standards," the policy said.
The policy has also focussed on child protection and has mandated that a disaster and emergency management system for the sole purpose of protecting children should be created in the state.
The policy focuses on four thematic areas of Life, survival, health and nutrition; education; protection and participation. It said that addressing these issues are of paramount importance for achieving the state's 10 year-roadmap.
The policy also stated that the Tamil Nadu Government will give "high priority" to investing in the first 1,000 days of children, that is from birth to the completion of two years of age.
Education
The policy aims to improve foundational literacy and numeracy (FLN) and grade appropriate-learning. It said that access to formal schools for all children under five years will be provided within their neighbourhood.
It also aims to "create a literate environment" throughout the state "by improving adult literacy and inculcation of reading habits among children". The policy said that this will be done by upgrading locally accessible public libraries in all panchayats and school libraries.
Also Read | ASER 2021 Report: Government school enrollment rises, most sharply in UP, Kerala

The policy has also recommended the following.
Identifying and reducing of school dropouts at all levels

Making "high-quality" secondary-level education affordable and accessible for all children

Child friendly processes of teaching and learning with emphasis on gender equality, value education, life-skills and self-defence.

Adequate trained personnel and special educators for children with special needs

Identify gifted children, especially those belonging to disadvantaged groups and provide them with backing, encouragement and assistance.

Foster equal opportunity, treatment and participation irrespective of place of birth, sex, religion, caste, health, disability or social, economic or any other status and eliminate discrimination of all forms in schools.

Strictly forbid corporal punishment or mental harassment of any form within or outside the class.

Prioritization of access to information and communication technology (ICT) tools for all children particularly in situations like pandemic

Digital education to all children

Vocational guidance and training options to all children in schools and also a special focus to school dropouts.

Develop, review and sustain age-specific initiatives for safe spaces

Map the gaps in availability and relevance of educational services.

Identify the children of migrant workers and provide opportunities for continuing their education in their mother tongue.
Child protection, child nutrition
The policy document states that the Tamil Nadu Government has "Zero Tolerance to any form of violence against children".
It emphasised that child safe spaces should be created in all panchayats and urban bodies.
The policy has promised to strengthen after-care services for children leaving institutional care till they become self-reliant.
Also Read| Union Budget 2022: Every part of child protection needs funds, say activists

It has suggested "periodical social audits" for enhancing child protection policy. The policy has also called for an upgradation of the child protection system with an "emphasis on mental health and psychosocial support".
The policy has also mandated to only ratify child safe products and services for children by enforcing safety standards.
The policy aims to strengthen access to information and support services essential for physical, mental and reproductive health and development. The policy also said that anganwadis will be strengthened to provide "equitable access" to early childhood care.
---
Follow us for the latest education news on colleges and universities, admission, courses, exams, schools, research, NEP and education policies and more..
To get in touch, write to us at news@careers360.com.