Teachers' Day 2020: How secure are the educators?
Teachers' Day 2020: How secure are the educators?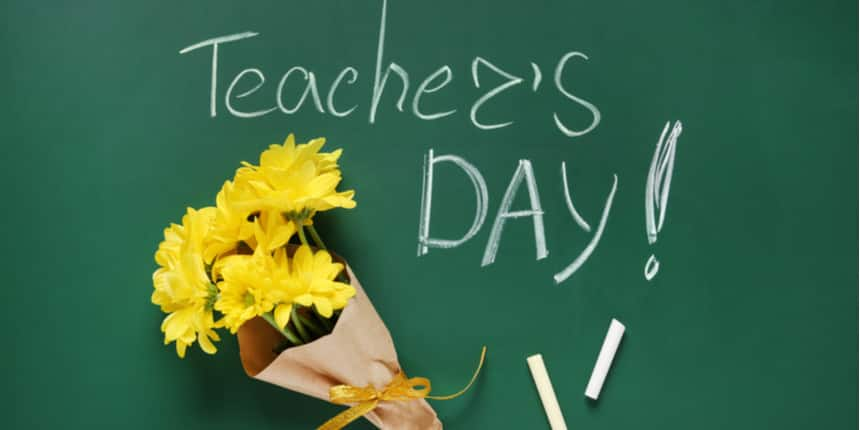 NEW DELHI: According to provisional data from the Unified District Information System, UDISE+, India has 94,16,895 teachers in its schools, with men and women in about equal numbers. However, a large number, over 1.2 lakh, are on contract or working part-time.
The new National Education Policy (NEP) 2020 mentions recruiting permanent teachers but has not prescribed any way of undoing the damage caused by years of temporary appointments. Confusingly, it has even widened the scope for appointing persons in teaching or supporting roles on a temporary basis, as volunteers and helpers.
This Teachers' Day, Careers360 is taking a look at how many are on contract, how temporary teachers are distributed across the country and what proportion of their education budgets states spend on teachers.
Teachers' Day: Over 1.2 lakh temporary teachers
The policy of hiring temporary teachers -- known by various names including contract teachers, guest teachers, para-teachers, shiksha mitra and niyojit shikshak -- was used by some Indian states to provide teaching resources without increasing the wage-burden.
The practice spread considerably in the early 2000s with the Sarva Shikha Abhiyan, India's largest school education scheme, allowing contract appointments in public schools. Private schools recruit on flimsy contracts as well and the number of independent schools has only grown.
In the initial years of SSA, thousands of untrained teachers were appointed on contract but the Right to Education Act 2009 insisted on teachers being trained. The NEP 2020 also has specific instructions on training.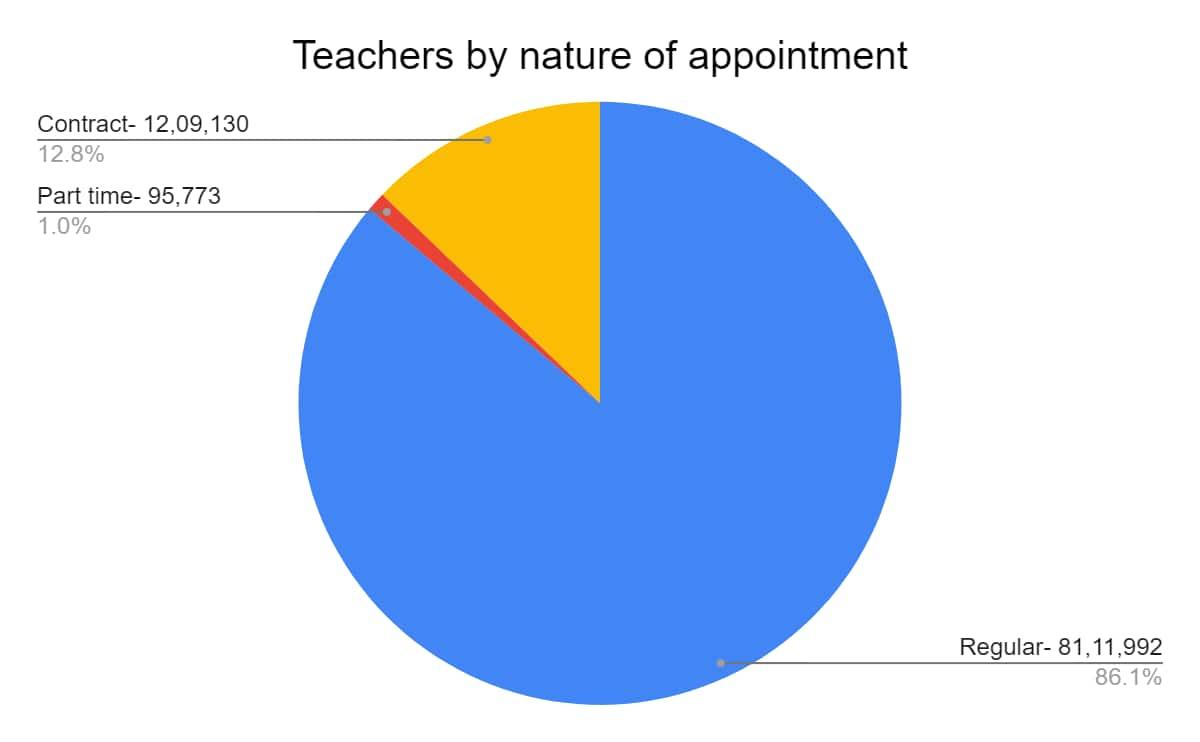 Teachers' Day 2020: States and contracts
The numbers of temporary teachers are not distributed evenly. Some states have them in far greater numbers than others.
Of the contract teachers, over 18% are in Uttar Pradesh alone -- partly because the state is large and the country's most populous but also because it made temporary appointments of "shiksha mitras", or friends of education, in very large numbers.
Just three states have close to 35% of the country's contract teachers. UP is followed by West Bengal and Punjab.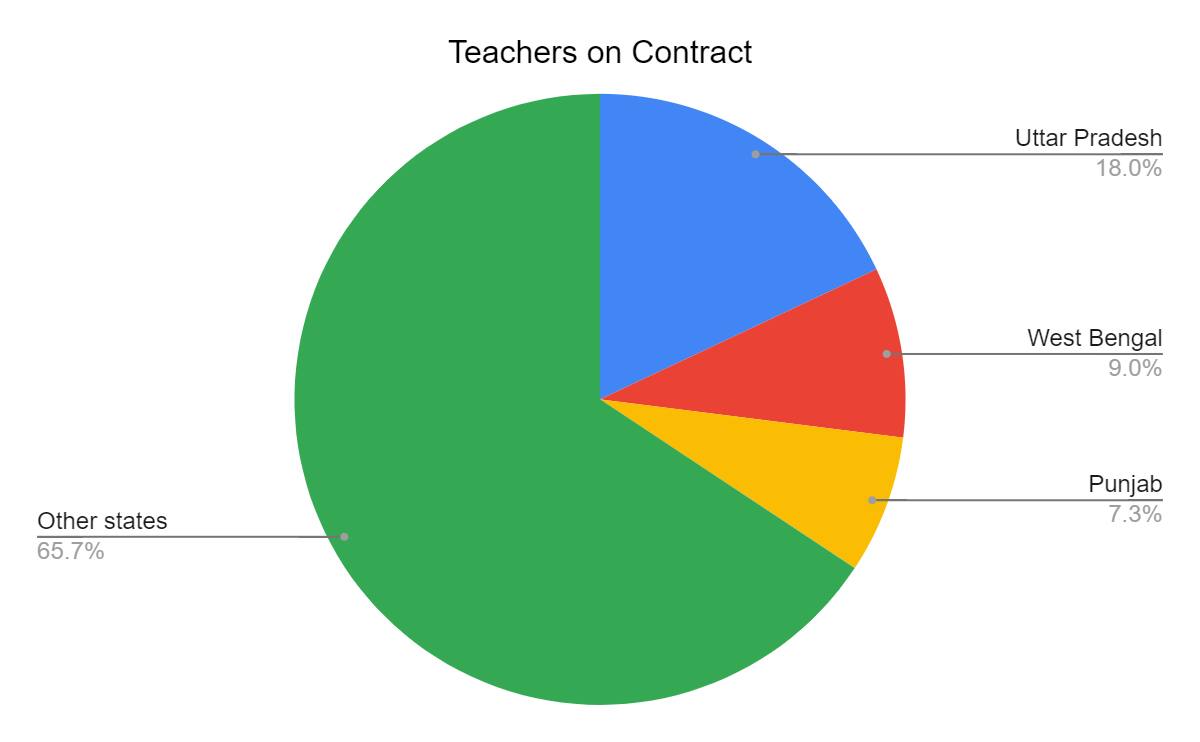 However, when analysed by state, it becomes apparent that in some states, over half the teachers are on contract. These include Arunachal Pradesh, Meghalaya and Mizoram. In several states and Union Territories, their numbers are approaching 25% (a quarter of all teachers) or between 25% and 50%. These include Dadra and Nagar Haveli, Delhi, Haryana, Himachal Pradesh, Jharkhand, Manipur, Punjab and Sikkim.
In Bihar, the Niyojit Shikshak have clearly been counted as permanent teachers by UDISE despite the fact that they do not enjoy the same benefits or pay as the regular teachers and had been on strike for weeks leading up to the COVID-19 lockdown.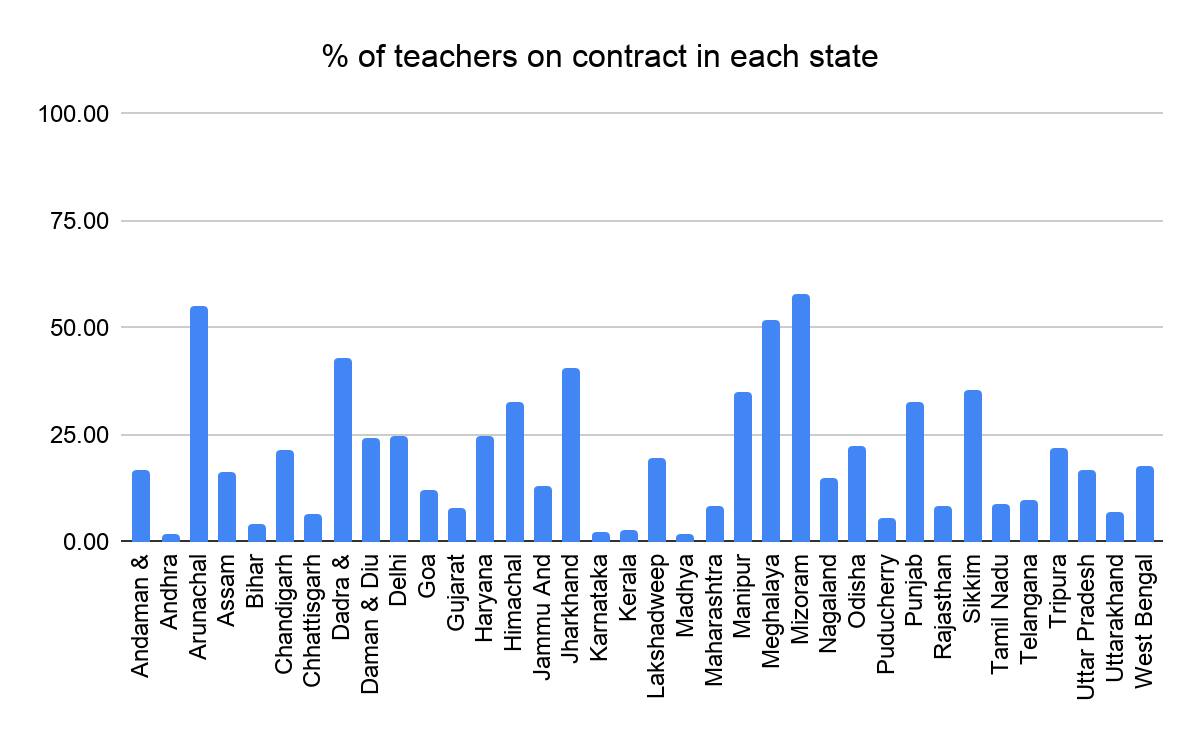 Teachers' salaries form a major component of recurring cost in a school administration. An analysis by the National Institute of Public Finance and Policy shows that in India, on an average 64% of the total expenditure of a school is on the teachers' salary. It goes to explain why contract appointments remains in policy despite many stakeholders agreeing it harms the education system, is exploitative and leads to prolonged litigation.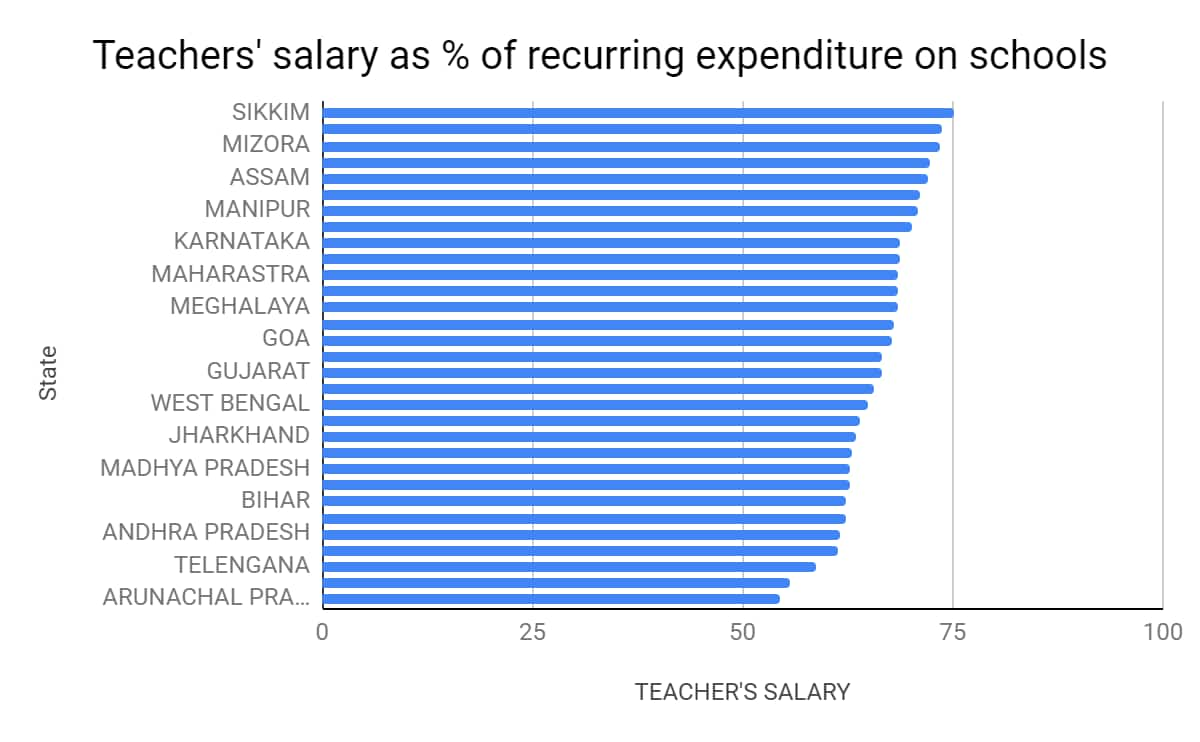 Also read:
Write to us at news@careers360.com.
Stay updated with latest Education News
More From Team Careers360