'A thorough gentleman': COVID-19 claims DU's African studies teacher
'A thorough gentleman': COVID-19 claims DU's African studies teacher
Coronavirus: Delhi University has also lost former dean of exams Vinay Gupta, head of political science, Veena Kukreja, and many others to COVID-19
COVID-19 has claimed the lives of hundreds of educators across the country. In a new series, Careers360 tells the stories of some of them and the communities they left behind.
NEW DELHI: Vidhan Pathak's colleagues described him as being perfectly healthy when the department of African studies at Delhi University held a series of online meetings from April 18 to April 22. Colleagues said that Pathak stopped picking calls from April 23.
On April 28, family and friends circulated a call for help to admit Pathak to a hospital followed by another one requesting blood plasma and Remidesivir, two common prescriptions for treating COVID-19. Pathak passed away on April 30.
" I was in constant touch with him over the phone. But from April 23, he stopped picking the calls. Through another colleague, we found out that he was ill. Soon, He passed away on April 30," said Tribhuwan Prasad, head of the department of African studies.
Colleagues described Pathak, who was 48-year-old, as a "thorough gentleman", a hardworking and sincere colleague and a popular teacher.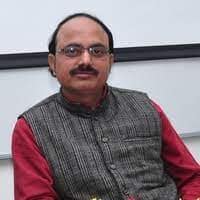 Vidhan Pathak
"I am at a complete loss of words. My MPhil and PhD supervisor Vidhan Pathak has expired today due to this virus. He was my inspiration to pursue African Studies and was always encouraging of my work. We have lost an eminent and distinguished scholar and academic," wrote Abhishek Mishra, his former student, on social media.
Pathak taught at the Maharaja Agrasen College of Delhi University and the centre for African studies at Mumbai University, prior to joining the department of African studies in 2015. A keen student of the issues of the Indian diaspora in Africa, Pathak had also taught two years at the Dire Dawa University in Ethiopia before coming back to India following political turmoil in the African country.
"I have known Vidhan since 2001. He was a research scholar in JNU and I was a young lecturer at that time. He organised a lecture on west-African diaspora, particularly on the role of Indian diaspora. He used to come to me to discuss diaspora issues," said Suresh Kumar, his colleague at the department of African studies.
Kumar remembers Pathak being anxious about his professorship interview during their final meeting.
"I remember we had tea in the canteen. He was busy with his professorship interview. I told him don't worry you have a good book, good research, you will get it. I told him that you have to take care of your health. We sat around one hour that day," said Kumar.
"He was perfectly healthy. It all happened suddenly," said Prasad. Pathak is survived by his daughter and wife.
Several professors of Delhi University have passed away recently due to COVID-19 related complications. On May 14, the head of Delhi University's political science department Veena Kukreja passed away while suffering from COVID-19. The university also lost Vinay Gupta, former dean of examinations and professor at the physics department.
Also read:
Write to us at news@careers360.com.