Uttar Pradesh: More teachers fear COVID-19 infection after counting
Uttar Pradesh: More teachers fear COVID-19 infection after counting
Coronavirus: Teachers went to count votes for the Uttar Pradesh panchayat elections 2021 even after hundreds died after election duty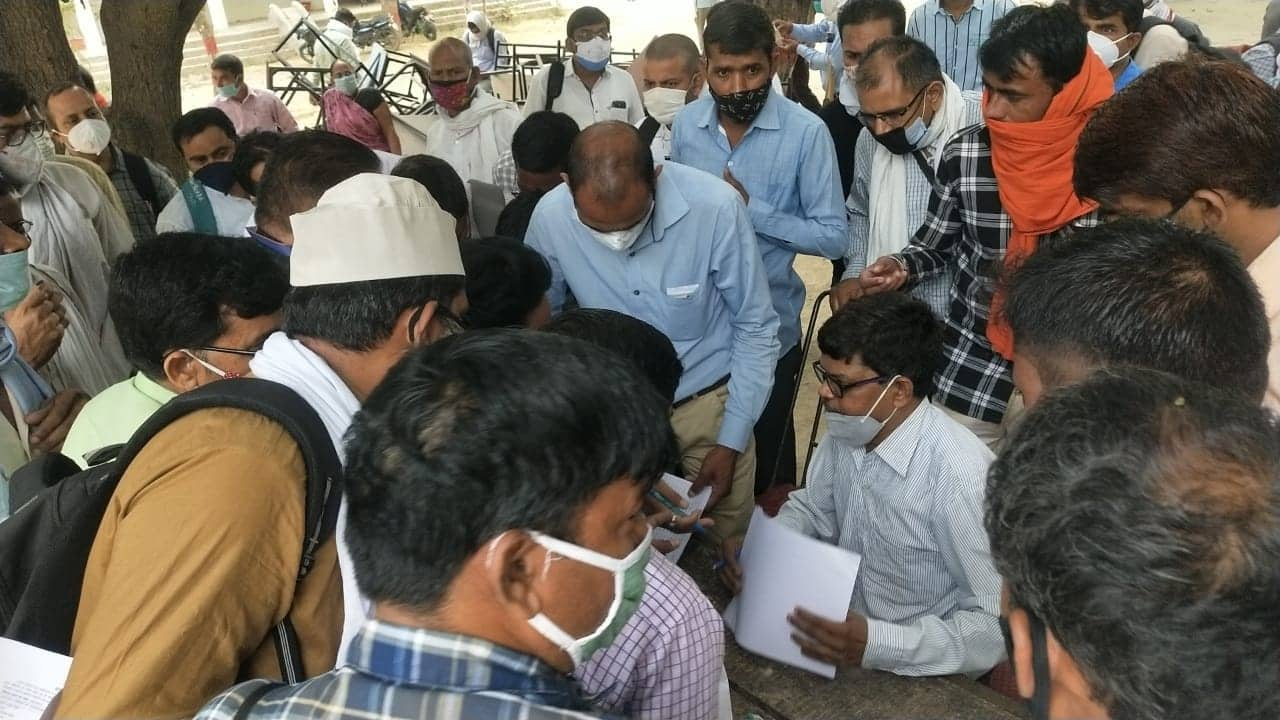 COVID-19 has claimed the lives of hundreds of school, college and university teachers across the country. In a new series, Careers360 tells the stories of some of them and the communities they left behind.
NEW DELHI: Exhausted after working for more than 15 hours in a day, Sanjay Kanowjiya, a junior school teacher in Bakwara village, Uttar Pradesh is now terrified of contracting coronavirus.
Kanowjia was deployed in Raebareli to count votes polled in the Uttar Pradesh panchayat elections 2021 on Sunday. His younger brother, Sandeep Kanowjiya, also a junior school teacher died on April 28 after returning from election duty. Despite several promises from the administration on maintaining COVID-19 protocol, chaos was observed in several counting centres as party agents crowded the premises.
"I reported to duty at 6.00 am and by 7.30 am, the whole place was filled with election personnel who had no idea where to sit and how to begin work. The place had no designated space for the counting process," said Kanowjiya. As per schedule, the vote-counting process began at 8 am.
"Party agents who were supposed to wait outside the gates were let inside. Hundreds of these agents were hovering around while we continued to work amid the chaos. I had complained about this to the returning officer who told me that he is unable to help at this point," complained Kanowjiy
According to the Rashtriya Shaikshik Mahasangh Uttar Pradesh (RSMUP), an association of primary teachers, 80 percent of the personnel deployed for election duty are primary school teachers. As per their estimate, over 700 teachers have died after contracting COVID-19 while on election duty in April 2021. Many passed away without treatment as the health infrastructure in the state collapsed under the weight of the new cases in the deadly second wave of the pandemic.
Election duty during COVID-19
Among those dead is Indrajeet Verma, headmaster of primary school in Atkonwa village, Lakhimpur Kheri district, Uttar Pradesh.
Verma, who looked after 22 primary schools in the district, was rarely home as most of his time was spent planning and participating in developmental projects for these schools.
Sumit, his younger son, recalled how Verma was always eager to go to school and start his day. "He spent all his life educating, helping, and motivating people around him. Whatever he had he gave to these schools and the school children," he said.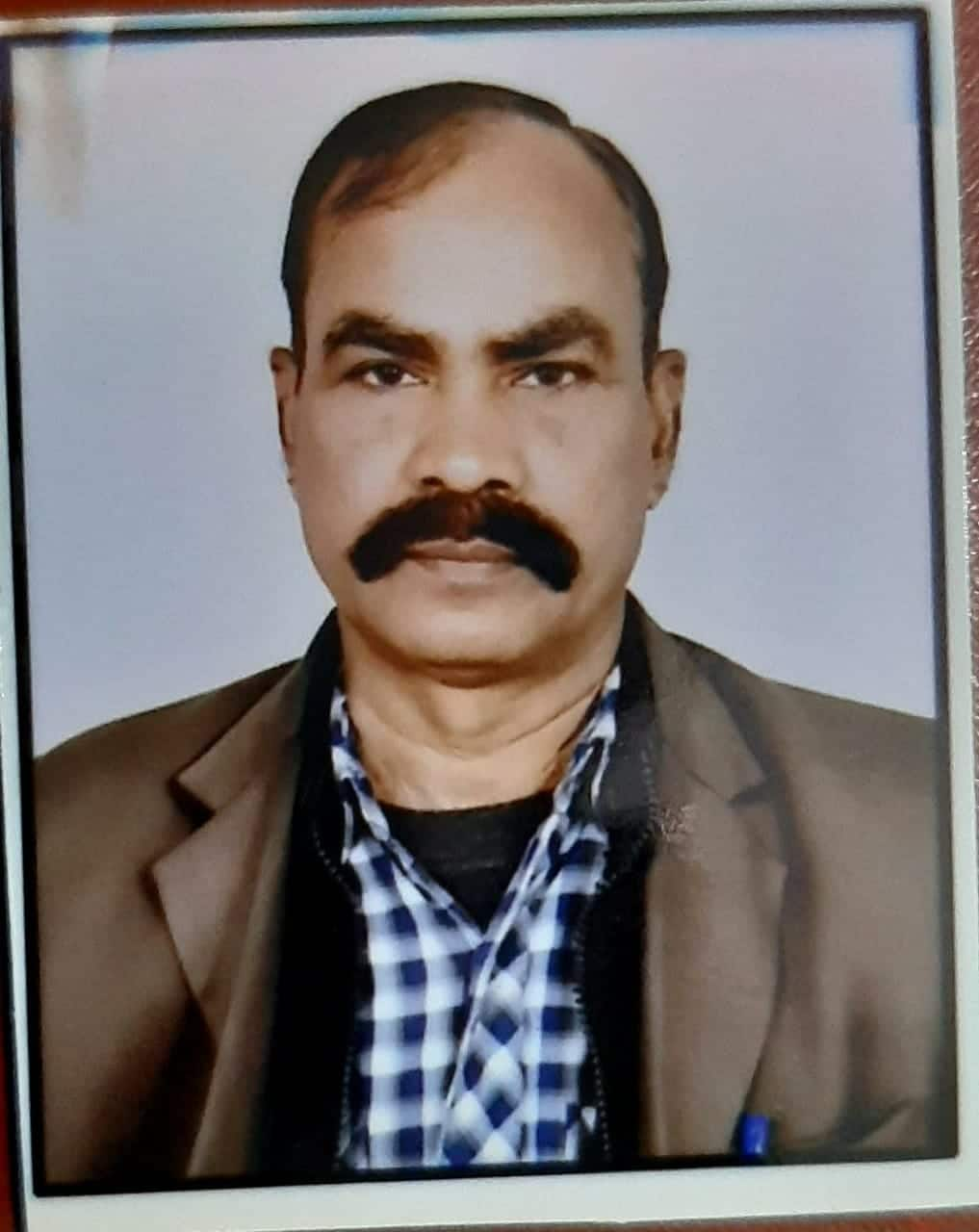 Late Indrajeet Verma
A dedicated headmaster, Verma lost his fight against coronavirus on April 29 after battling with the infection for days. "He came back from election duty on April 19 and within a few days, he had difficulty in breathing. Considering the lack of oxygen cylinders and beds in hospitals, he did not wish to go to hospital but we were worried about his condition," said Sumit Verma.
In the emergency ward of the Lakhimpur district hospital, Verma could not receive even basic check-up or medicines. "I waited hours for a doctor to show up and check his condition but nobody came. We finally took him home and arranged for an oxygen cylinder but it was too late," lamented Sumit Verma.
Since his death, Sumit Verma has received several messages telling him about his father's contribution to the school. "I was told by one of his colleagues that my father had put money from his own pocket for the construction of a building after the sanctioned money was over. He has always been selfless like this," recalled Verma.
'Mockery of COVID-19 guidelines'
Following the deaths, a section of primary school teachers, including members of the RSS-affiliated RSMUP, had boycotted the training session for vote counting. However, on May 2, several teachers like Kanowjia were forced to attend the counting after the Supreme Court gave a go-ahead to the vote counting on Saturday.
A virtual conference was called by the Department of Home and Confidential on May 1. Representatives of various workers' unions including Uttar Pradesh Prathmik Shikshak Sangh were invited to attend the meeting. The RSMUP was not invited.
"Our teachers' union was in support of the boycott but other teachers' union leaders caved in front of the authority. After the meeting we had circulated a Google form to garner support from teachers who were still against the decision. However, only 129 teachers filled the form," said Kanowjiya. "We [RSMUP] spoke to the DEO [District Election Officer] who assured us that all COVID-19 protocol will be strictly followed but it was nothing less than a mockery of COVID-19 guidelines," he added.
The Supreme Court in its decision had asked the UP Government to make COVID test mandatory for all candidates and officials at the counting centers, Times of India reported.
"We are not beyond the Supreme Court and that is why teachers were asked to report to duty. Teachers were also allowed to take a leave of absence if unwell. However, COVID-19 protocol was flouted in many places," said Ompal Singh, member of RSMUP. Since the first training session for election duty was held on April 6, 706 teachers have died in 75 districts in Uttar Pradesh. As per the RSMUP, around 36 primary teachers have died in Lakhimpur Kheri and 33 in Raebareli alone.
Read more:
Write to us at news@careers360.com