UGC Plan: FYUP with major, minor courses, multiple exits, hybrid mode
UGC Plan: FYUP with major, minor courses, multiple exits, hybrid mode
UGC: 4-year FYUP will replace 3-year CBCS. It will include 3 semesters of introductory courses, allow flexibility in subjects, modes of learning.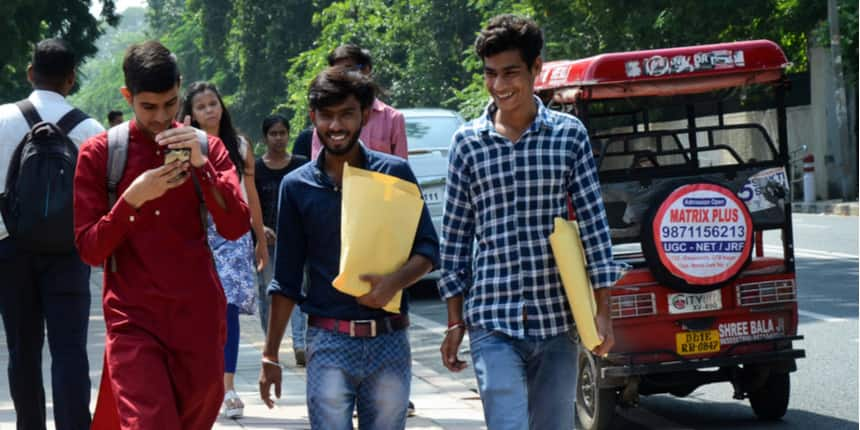 NEW DELHI: Higher education regulator, University Grants Commission, or UGC, has prepared draft guidelines that revamp the existing undergraduate curriculum from the next academic session. The FYUP will replace the existing three-year choice-based credit system or CBCS.
4 min read
Mar 05, 2022
The document titled "Curricular Framework and Credit System for Four-year Undergraduate Programme" proposes common introductory courses in natural sciences, humanities and social sciences for the first three semesters, regardless of what the students choose to specialise in. It also includes common courses on regional languages, English, Yoga, Artificial Intelligence, data analytics and more.
The UGC document suggests a transferable credit-based system for the four-year undergraduate programme with 160 credits; with one credit for 15 hours of classroom teaching. In the third year, students will have to choose a subject they want to study in-depth. Students can choose from a wide range of subjects ranging from political science to astronomy. In the last two semesters, the student enrolled in a four-year programme will also undertake research based on their major subject.
In line with NEP 2020, the UG programme will also have multiple entry-exit options. Students can exit the course after first year with a certificate, those exiting after two years will receive a diploma, students who complete three years will be given a bachelor's degree and those who study four years will get a honours bachelor's degree.
Also Read| UGC proposes 40% PhD seats through entrance test, maternity leave, EWS quota
An amendment proposed by UGC to the PhD programme allows direct admission to FYUP students. Students with a minimum 7.5 CGPA in the four-year programme including the research component, as per the new guidelines, will be eligible for direct admission to PhD programmes.
Four-year UG: Major, minor subject, credit system
As per the UGC document, students will have to earn 20 to 22 credits in each semester. First three semesters aim to develop basic understanding of "major" subjects. This will consist of 48 credit hours of either single discipline or interdisciplinary subject chosen by the student. The workload relating to a course is measured in terms of credit hours. A credit is a unit by which the course work will be measured.
Semesters four to six will focus on interdisciplinary or single discipline for learning it as major and minor. A semester consists of 90 working days with 40 hours of instructional time per week.
Also Read| Delhi University: What the new DU curriculum looks like and why it is being opposed
Undergraduate students will also have the liberty to choose two "minor" courses in order to expand the area of knowledge through interdisciplinary subjects. The minor course consists of 32 credit hours, 16 credits for each minor. For instance, a science major can opt for humanities or social sciences or even a vocational subject, the draft proposed.
Field-based projects, a part of the undergraduate curriculum will carry 4 credit hours. While research based courses and internship will be allotted 18 credits.
Also Read| UGC issues guidelines for establishment of research and development cells at HEIs
UGC FYUP: Flexibility
Allowing for a more liberal and flexible framework, the UGC draft allows students to choose alternate models of learning. Students, under the proposed structure, will be able to shift from one institution to another and switch from face-to-face, online or hybrid mode of learning.
The document also states there would be no hard separations between 'arts' and 'sciences', between 'curricular' and 'extracurricular' activities, between 'vocational' and 'academic streams', etc. A multi-disciplinarity and a holistic approach to education across the sciences, social sciences, arts, humanities, and sports will be adopted.
Students can move from one discipline to another within the duration of study by earning the required credits. The credits will be stored in the Academic Bank of Credits as proposed in NEP 2020.
UGC has sought suggestions on the draft from the teachers, students, and subject experts till April 4, 2022.
---
Follow us for the latest education news on colleges and universities, admission, courses, exams, schools, research, NEP and education policies and more..
To get in touch, write to us at news@careers360.com.