Union Budget 2021: Increase funds for child nutrition, suggest experts
Union Budget 2021: Increase funds for child nutrition, suggest experts
COVID-19: Education, women and child development ministries, running major child nutrition schemes, released less than half their budgets by November 2020.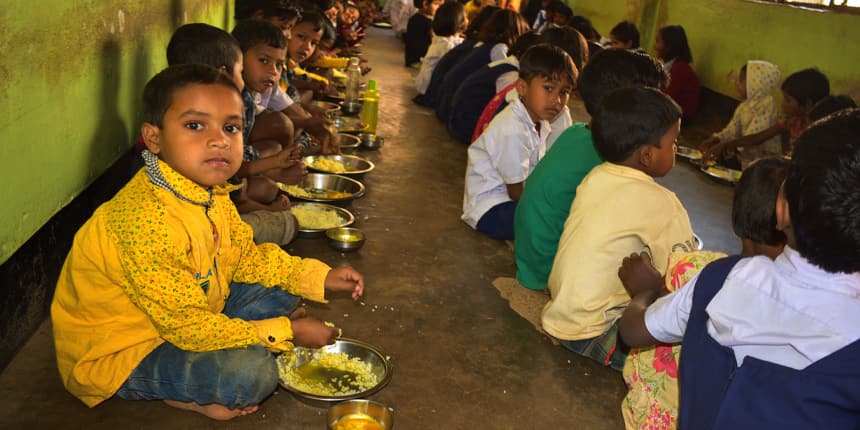 NEW DELHI: The pandemic severely disrupted the delivery of critical services for children's nutrition in 2020 and policy experts and activists fear that COVID-19's impact on the economy might lead to reduced support for these schemes in the Union Budget. The latest statistics on undernutrition in India are already sobering and in the last Global Hunger Index, India was the worst record of child wasting among 107 participating countries. The Union Budget 2021-22 will be announced on February 1.
"Our fear is this: would that mean we'll lose out on the gains main in children's well-being, health and education?" asked Trina Chakrabarti of the Centre for Budget and Governance Accountability at the release of a policy brief by CBGA and child rights non-profit, CRY, on January 22. The brief, 'Public Provisioning for Child Nutrition in the Context of COVID-19', takes stock of budgets for nutrition and their utilization, the impact of COVID-19 on them and points to areas that need increased funding.
The pandemic disrupted the release of funds to the extent that by November 2020, the ministry of education's department of school education and literacy was able to release just 39% (actuals) of the budget. The education ministry runs the mid-day meal programme with 115.9 million school-going children as beneficiaries. Delivery of mid-day meals or food security allowance was remained patchy for months with Goa unable to provide the allowance for the entire lockdown period.
Similarly, the ministry of women and child development released 42% of the budget. It is responsible for the early childhood care and education, or anganwadi services, for infants which includes the supplementary nutrition programme (SNP). 64 million children aged six months to six years benefit.
As the following table shows, with the exception of health ministry, the releases were far less than what the ministries had achieved in the previous year.
Source: CBGA
The CRY-CBGA policy brief recommends increasing the budget for SNP and for construction of new anganwadis and funding states to fill the large swathes of vacant sanctioned posts under the anganwadi services. For mid-day meals, the government should ensure home delivery for as long as schools remain closed and provide additional budgetary support to help states with distribution, it suggests. The brief also recommends that "local ingredients and items with high nutritional value such as eggs and milk...be prioritised".
Union Budget: 'Not at scale'
Budgets for nutrition were low to begin with, pointed out Shruti Ambast of CBGA. Even before COVID-19, India was not "budgeting at scale" for supplementary nutrition programmes for children, she said adding, "coverage under anganwadi and mid-day meal programmes was far from universal and the budget increases only by a little bit every year". Only 48% of eligible children are covered by the anganwadi scheme, she observed.
Despite that, allocations to early childhood care and education centres, called anganwadis, has fallen short of the demand for years. In 2019-20, the gap between the projected demand and the amount budgeted was 27%. This means the ministry of women and child development (MWCD) which runs the scheme received less than three quarters of funds they had sought for the scheme. The following table shows the gap between demand and allocation over four years.
Year

Projected Demand

(In Rs Crore)

Actual Allocation

(In Rs Crore)

(In %)

2017-18

25,425

22,095

13

2018-19

31,059

24,700

20

2019-20

39,722

29,165

27

2020-21

33,720

30,007

11
Source: CBGA, Parliamentary Standing Committee Report on MWCD Demand for Grants 2020-21
Funding problems have naturally affected delivery of the service. In 2017-18, the Centre reduced a large number of sanctioned posts under the anganwadi services and by 2019, 30% posts for child development project officers and 28% post for supervisors were vacant. "The vacancies were also in states that are fiscally stronger [suggesting] states really don't have the capacity to finance these posts," said Ambast.
The large number of vacancies "hinders implementation and monitoring of the programme", says the policy brief which recommends that the Centre "provide[s] budgetary support to States and Union Territories to fill up vacant supervisory posts under Anganwadi Services".
Drop in beneficiaries
Over roughly the same period, the number of beneficiaries of the anganwadi scheme has been declining. It has dropped from 10.2 crore in 2016 to 8.6 crore in 2020.
| | |
| --- | --- |
| Year | Beneficiaries (In Crore) |
| 2016 | 10.2 |
| 2017 | 9.8 |
| 2018 | 8.9 |
| 2019 | 8.7 |
| 2020 | 8.6 |
Source: CBGA, Ministry of Women and Child Development
The CRY-CBGA policy brief also points out that the amount allowed for the construction of an anganwadi, Rs 7 lakh per building, is insufficient and must be revised. It recommends that the Centre increases funds for construction and also emphasizes construction of anganwadis in urban areas where a large section of these centres are operating from rented spaces.
COVID-19 and mid-day meals
Distribution of mid-day meals suffered because schools across states were closed for months. In many states, schools continue to be closed for students in junior classes who would be eligible for school meals. "We will really see the impact of COVID-19 this year," said Puja Marwaha of CRY. Angawadis have reopened in several states but anganwadi workers were pulled into COVID-19 tracking and testing efforts in many places.
The Centre raised the per-day, per-child cooking cost of mid-day meals from Rs 4.48 to Rs 4.97 for children in primary school (Classes 1 to 5), and from Rs 6.71 to Rs 7.45 for children in upper primary (Classes 6-8) and meals were provided for the vacation months as well. "The government should ensure continued home delivery of meals and cooking material to beneficiaries in the coming months, for as long as anganwadis and schools remain closed", says the policy brief. "If needed, additional budgetary support should be provided to states and Union Territories for the logistics of meal distribution and monitoring."
Write to us at news@careers.360.com.
More From Shreya Roy Chowdhury