UP schools move court against fee order; Maharashtra schools planning too
UP schools move court against fee order; Maharashtra schools planning too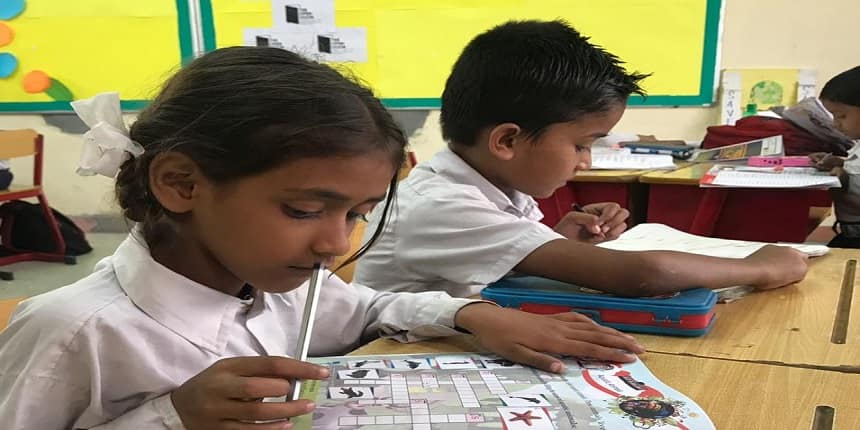 NEW DELHI: The Uttar Pradesh Government's effort to control fee hike in private schools during the coronavirus lockdown has now led to a court case. An association of private schools has moved the Allahabad High Court against UP Government's ordering schools to not increase fees this academic year and to not charge transportation fees from students.
The state government's order has irked private schools in the state. They are claiming they do not have money to pay the salaries of teaching and non-teaching staff and the government order is unconstitutional and discriminates against unaided schools.
Uttar Pradesh is not the only state, which has issued directions asking schools to not hike their fee, avoid charging tuition fee or transportation or other fees during the lockdown period. In Maharashtra, too, a private school association is planning to move court against restrictions on fees. Karnataka education minister, Suresh Kumar yesterday announced that the state government has issued clear instructions to all schools and colleges against hiking fees this academic year on humanitarian grounds in the wake of the COVID-19 situation.
On June 1, Haryana issued a similar circular stating that the private schools will charge only tuition fee and all other charges like building fund, maintenance fund, admission fee, computer fee, etc. to be postponed due to COVID -19 pandemic.
Private schools approaching High Court
The association of private schools in Uttar Pradesh has argued that the government should allow them to charge fee when they are not getting any support from the government even during the pandemic. They claim that they have continued to run online classes during the lockdown and will have to increase salaries and run the school.
The petitioners have pleaded that the orders of state government be quashed for violating Constitutional provisions, including Articles 14, 19(1)(g) (freedom to practise any profession or to carry on any occupation, trade or business), and 254 (inconsistency between central and state laws). The court refused to stay the order but has issued notice to the UP government and has posted the matter for hearing on June 18.
However, the Uttar Pradesh government has made it clear that it will not roll back its order, even if it has to go to the Supreme Court of India. One of the senior officials of the education department of the Uttar Pradesh Government, on condition of anonymity told Careers360 that this is pandemic period and the state government has taken the decision as per the Disaster Management Act and is well within its rights to do so. He said: "The government is preparing its response to be presented before the court in next hearing and even if the private schools go to the Supreme Court, the state will have to go there to present its side."
Uttar Pradesh chief minister, Yogi Adityanath speaking on the issue to a TV news channel said that schools, colleges in UP are not demanding fee as of now. "Institutions are struggling to pay salaries to faculty, for which we have advised them to use their savings. Further decisions will be taken later," said Adityanath.
Schools, teachers, parents and COVID-19
Parents have a dual concern, one of about the safety of their children once schools open up and pay the hiked fee. A parent whose child attends a Noida-based private school said: "Why are private schools charging full tuition fees and other charges when students are being taught through online mode using their own devices, internet and electricity at home? Why can't the school continue with the same fee which it charged last year? Demanding fee hike is like cheating parents who are struggling to earn a penny currently."
Considering the plight of parents as well, an association of parents and teachers from Maharashtra, Maharashtra English School Trustees Association (MESTA) had written to the finance minister demanding "interest-free loans" to schools to pay their staff and also transfer money into the accounts of parents who are unable to pay the fee due to the lockdown enforced to control the coronavirus outbreak.
Sanjay Tayade Patil, State President, MESTA said that they are yet to hear from the finance ministry. He added that they are also working on a petition to filed before the court. Talking about the demands his association is going to raise, he said: "The government is saying not to increase the fee. While because of coronavirus pandemic the social distancing norm has to be followed more now. We will have to create more infrastructure to accommodate students like classrooms, benches and desks. The school buses will be required more. We will have to create a sanitisation facility for students and teachers in schools. We will have sanitise schools twice or so and several other requirements will be there. In such a scenario how are we going to manage all this? If the government is ready to provide us with the funds for these facilities, we are more than happy. But, if that is not happening then we will have to create our own and that would require money."
Also read:
Write to us at news@careers360.com.