20 more things for college students to do during COVID-19 lockdown
20 more things for college students to do during COVID-19 lockdown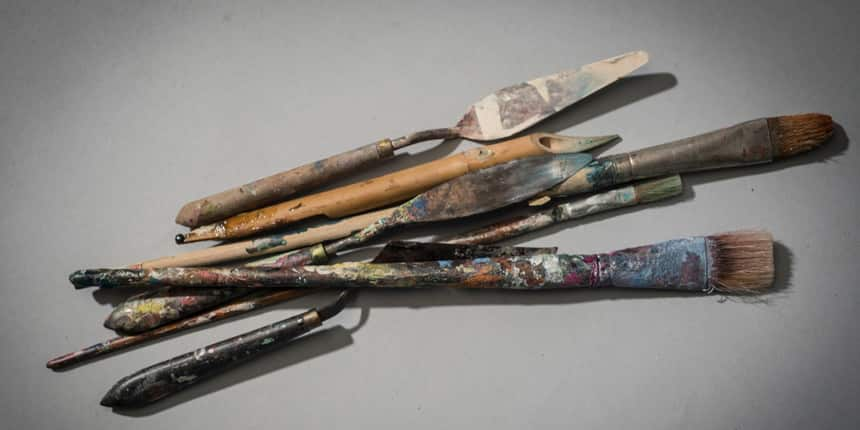 NEW DELHI: As we enter the last stretch of the nationwide lockdown that was announced on March 24, some educational institutions have already declared summer vacations. Since all students are essentially under home quarantine we compiled a list of free online resources for education and entertainment.
In our previous list of resource for college students, there were music, dance, exercises and art. This time, take a computer science course being offered for free by Harvard University, watch plays, listen to podcasts that combine science and comedy, look at maps from the 1600s and if that's not fascinating enough, take a look at Mars.
Online courses
United Nations - The United Nations (UN) has categorized and published a list of free courses that you can use to enhance your skills during the lockdown. For instance, learn more about data analysis and how it ties into the UN's Sustainable Development Goals.
Coursera – Coursera, too, has compiled a list of free courses for students to attend during lockdown. Coursera has always had free certificate courses but this is the first time that they have put out entire courses for free.
Podcasts
The Partially Examined Life - As their podcast introduction eloquently explains, it is a philosophy podcast by "a bunch of dudes who wanted to do philosophy for a living then thought better of it". Their conversational approach makes discussions on philosophy and literary theory more accessible to people unfamiliar with the topic. They also have another podcast which discusses the philosophy in popular cultures, like the politics in Game of Thrones.
Infinite Monkey Cage - Infinite Monkey Cage is a podcast hosted by celebrated physicist Brian Cox, who works at the particle accelerator at CERN, the European organization for nuclear physics, and Robin Ince, a British comedian. The charismatic duo blends physics with comedy in a way that makes you laugh while simultaneously thinking of the complexities behind that simple action.
LSE podcast - The London School of Economics and Political Science puts out selected public events for free in a podcast form. The podcast features leading thinkers who talk about the pressing issues in our society.
Books
Duke University Press - Duke University Press has made all its books on pandemics free till June 1. Journal articles on the topic are available till October 1. Read on curious facts about epidemics like why researchers think rats were unfairly villainized during the Black Death, the bubonic plague that reduced Europe's population to a fraction of its size in the fourteenth century.
JSTOR - JSTOR, the online academic library, has increased the number of free articles you can access in a month from six to 100 till June 30.
Music
Yale's music course - Yale University has a free course on Youtube on Listen to Music. The course teaches you to evolve from a passive listener to one that appreciates the complexity of a musical piece.
Coffee Break Sessions - Zag Erlat, a DJ from Turkey, has been collecting and mixing vinyl records of popular songs from the 70s and 80s from all over the world on his Youtube channel, My Analogue Journal. Introduce yourselves to some African grooves or Turkish soul music while you wait for your "instant" noodles to boil.
GNOD - The Global Network of Discovery (GNOD) recommends music, art and literature that just might be what you are looking for. Just type in your three favourite authors or artist and let the GNOD's algorithm do the rest.
Coding
Codecademy - This has multiple interactive courses that walk you through the basics of coding. Whether for data science, web development or just to satisfy your curiosity about the ones and zeroes that make the world run, Codeacademy has multiple interactive courses for you.
Computer Science basics - Harvard University has made some of its computer science courses free online. You can access study notes, PowerPoint slides and syllabus for free. Topics include abstraction, algorithms, data structures, encapsulation, resource management, security, software engineering, and web development.
Arts
Extended Play - From South African visual activist Zanele Muholi's mobile studios for the LGBTQ community to the Polish artist Krzysztof Wodiczko's "Monument" in which he perfectly aligned video testimonies of refugee migrants with a prominent civil war monument, this series by Art 21 dives into the minds of artists and their processes.
Culture in quarantine - The British Broadcasting Corporation (BBC) has put up a list of audio and video resources in its newly created section Culture in Quarantine. Give in to the quarantine theme and watch an enactment of William Shakespeare's 'Much Ado About Nothing' or ignore the reel drama and listen to an audio one by BBC's own New Creatives Drama.
Films
Pixar in a Box - Animation giant Pixar has teamed up with Khan Academy to unveil some behind-the-scenes details of what made their movies so magical. The Pixar team explains in detail the art of storytelling to the grind behind their flawless character designs. Find out why it took them two years to animate one scene from 'Finding Dory'.
Short of the week - Short of the Week is an online platform that features independent short films from over 50 countries. They also put up a list of the best short films of the week. The website allows you to explore ideas that range from thought-provoking to haunting. It also has interviews and talks from budding filmmakers.
Other resources
Access Mars - Take a stroll around Mars with NASA's (National Aeronautics and Space Administration) Curiosity rover. The folks at Google and NASA have created a 360-degree visual reality experience using the photos from the Curiosity rover.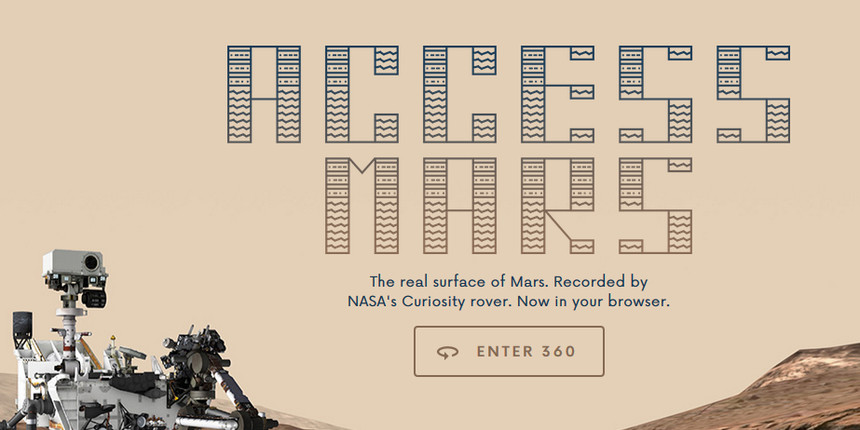 A History of Globes - The British Library has made its collection of maps and globes, dating back to the 1600s available online. The archive has two types of globes, celestial and terrestrial. While the terrestrial globes are more akin to the modern version, the celestial globes mapped the stars to help seafarers navigate the sea using constellations.
Smithsonian Open Access - The Smithsonian's open-source platform has put out a list of resources including nearly three million images for public access. The images of ancient artefacts and paintings are not only unique and interesting but also very meme-able.
Netflix - Netflix has made a stream of educational documentaries available for free on Youtube. This includes David Attenborough's Emmy award-winning documentary Our Planet.
Also read:
25 things for school children to do during the COVID-19 lockdown
Lockdown 3 -IIM Udaipur ensures uninterrupted online learning, launches 18 courses
Write to us at news@careers360.com.