Meet the BTech student making internships accessible
Meet the BTech student making internships accessible
A B.Tech student whose internship applications were rejected multiple times set up a company that helps students gain valuable work experience.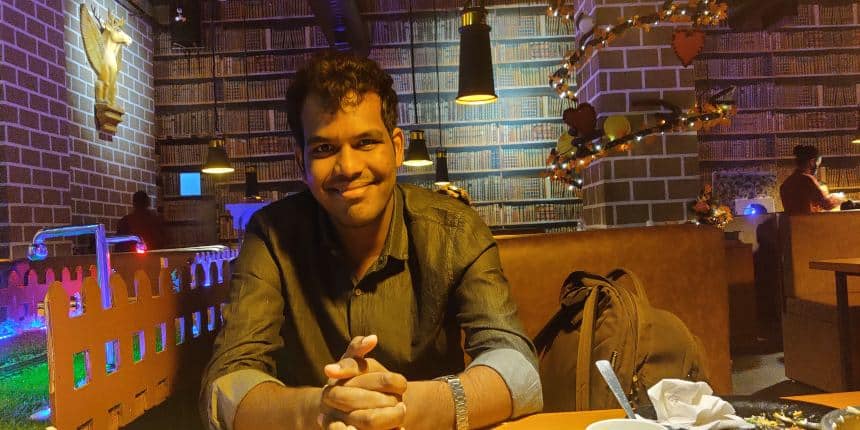 NEW DELHI: The repeated rejection of his applications for internships as a B Tech student pushed Tharun Kumar Vulli, 21, to help over 5,000 students across India get paid internships and work experience from the comfort of their homes.
Vulli, a final-year computer science student at Lovely Professional University, spends his days and most weekends making internships more accessible to undergraduate and postgraduate students. Among thousands of engineering students applying for internships in India every year, according to Vulli, those from tier-2 and tier-3 colleges struggle to get placed most.
"All companies nowadays look for experience in applicant's résumés. Internships have become a mandatory part of the engineering curriculum. I also tried to apply for internships in many companies, but I was repeatedly rejected. Strangely, some companies even demanded money in return for employing me," said Vulli.
In a highly competitive job market, students without connections seldom have concrete work experience to show once they graduate. It is even rarer to get an internship in your preferred field. As someone who believes in experiential learning, Vulli decided to become a job giver instead of a job seeker.
Also Read: The Workplace: 'I learned how government works in my BTech internship'
In his third year at college, in January 2020, Vulli founded the start-up 'Sixinterns' to help such students. The start-up hires students from not just technical courses but diverse academic backgrounds and trains them for a job profile of their preference. The students are hired by Sixinterns to work on various outsourced projects taken up by the company and are paid a minimum stipend of Rs 8,000 per month for working only two to three hours a day. Sixinterns currently provides vendor management and related services to other established startups like Zomato, Oyo Rooms, Ola, and tech-giant Amazon among other companies.
Internships for all
An outsourcing venture, Sixinterns largely works on customer acquisition and merchant on-boarding for bigger companies. However, student interns are given the freedom to explore where they fit best.
"Let's assume, I am a student of computer science engineering, but I am not sure if I am fit for website development, HR [human resources] or business development. We ask students to try their hand at whatever they are interested in and prove their worth," explained Vulli. "If someone has an interest in web development, we have opportunities for our interns to develop innovative websites for our clients," he added.
The flexibility of work does not end here. Interns, Vulli says, are not just employees but also play a pivotal role in running the business. "My interns have helped me build this company. Sometimes what I suggest does not work but I have four more ideas suggested by the interns that keep the ball rolling. And that is why we allow a degree of freedom to our interns and let them work on their own strategy rather than follow a pre-defined path," Vulli explains proudly.
Also Read: AICTE, NHAI to offer 5,000 paid internships for civil engineering students
As part of the internship, the students also undergo training from staff members who have studied in the National Institutes of Technology (NITs). The company also provide free online courses to impart skills required in their respective domain.
Breaking the rules
Straying from the conventional path of seeking employment through campus placements, Vulli chose to observe the job market closely to understand the problem in employment and education.
"Usually, interns are considered free labour, or they are paid Rs. 4,000 to Rs. 5,000 for full-time employment. The interns are mostly stressed about the workload and often miss out on learning opportunities and end up doing clerical work," said Vulli. "It is the education system which has failed to evolve with time. Engineering education in our country compels you to conform and rote learning can only buy us marks but they can never help us learn in the real sense," he explained.
The son of a small grocery shop owner in Hyderabad, Vulli firmly believes in learning from real-world experiences. This reflects on his business strategies as well. Within one year, he started contemplating expanding his reach among students. The company has conducted surveys to understand what the student community wants. According to Vulli, the surveys have helped him get a better sense of the types of students looking for experience and employment.
Also Read: Why a neurosurgeon is now studying engineering at IIIT
"We did a survey through which we found out about many hotel management students who are looking for internships as well. So, we have planned to start an event management venture where these students can gain experience too. We are trying to upgrade our company day by day," said Vulli.
Start-ups usually depend on investors to continue and expand the business but Vulli decided against seeking funding. "The road was not without obstacles. No company likes to take a risk with a start-up and that too by an undergraduate student. If I go to investors, then I will have to dance to their tunes," he said. The company was initially started with Vulli's own savings, earned from doing freelance work and odd jobs while studying, and later grew, aided by a stellar work record and company references.
Students from government colleges have also become a part of the company. "We have recently started recruiting students from government colleges. Often, these students lack experience even though they have a degree. We have also trained students living in orphanages and we train them free-of-charge for jobs in telemarketing, data entry etc.," he elaborated.
COVID lockdown and work
Like several start-ups, Sixinterns also struggled during the COVID-19 lockdown last year. "We got to work only for a month in our physical workplace and then the world shut down. We generated good revenue in February, but it all went downhill from there," said Vulli.
The situation may be grim, but the work-from-home model helped the company bounce back. The company started making profits again after the lockdown was lifted in phases.
"In a way, this transition came like a boon to us because we have projects running across the country, but we do not have enough money to open offices in each state. When it all became online, the hiring, training, and internships became open to a large number of students," said Vulli.
Also Read: JEE Main 2021 Session 3 Live Updates (Day 2): Shift 2 exam analysis, answer keys, student reactions
As educational institutions across the country also shifted to online teaching and learning, Vulli could devote more time to run the home-based company. Despite his below-average academic performance, the institution has granted an attendance waiver to Vulli in his last semester to continue with his work.
"My teachers have been extremely supportive of my start-up. They have encouraged me regardless of my academic performance. When the classes started in online mode, it gave me ample time to develop my company in lockdown," he said. From ten employees, in the beginning, Vulli is now managing a core team of 25 employees and 5,000 interns in various parts of the country virtually.
If you want to share your experience at work, write to us at theworkplace@careers360.com. To know more about The Workplace itself, here's a handy note: Let's talk work…