Union Budget 2022: NIT funds too little for expansion, research, ranking
Union Budget 2022: National Institutes of Technology (NITs) need more funds to improve ranking. They also need funds allocated to be released on time.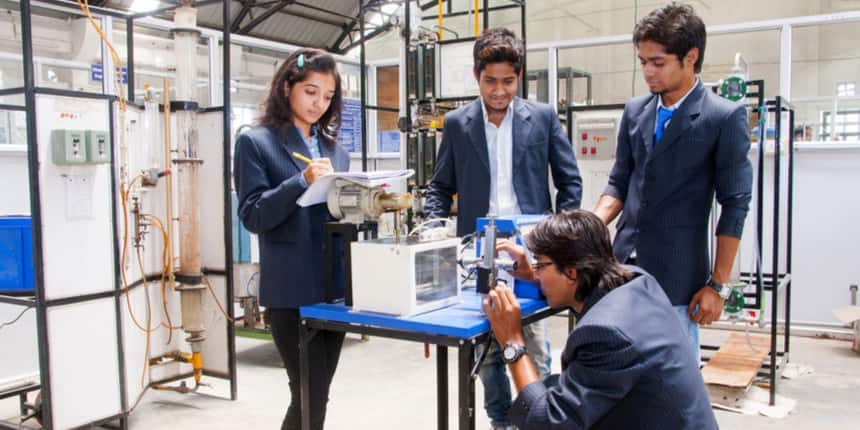 NEW DELHI: Institutes of National Importance they may be but the National Institutes of Technology (NITs) have been hamstrung by small budgets and delayed release of funds. They have plans of expanding research infrastructure, attracting international students in large numbers and expanding the range of programmes they offer — all moves that administrators feel are essential to pushing the NITs up domestic and international university rankings. But first, they need to see more generous allocations.
Funded by the union government and expected to compete with the rest on the education ministry's National Institutional Ranking Framework (NIRF), the NITs do not get quite the elite treatment the Indian Institutes of Technology (IITs) do. In the union budget 2021, the 23 IITs were allocated Rs 7,536.02 crore — an outlay considered insufficient by the IITs. However, the NITs, numbering 31, are much worse off with a combined allocation of Rs 3,935 crore for the same financial year.
Also Read: Centre released only Rs 1,300 crore in 4 years for eight IoEs
The NITs would also be lucky to actually get the funds earmarked for them in the budget. "There is always a huge gap between the required amount, the sanctioned amount and the actual amount released," said Rakesh Sehgal, director, NIT Srinagar. In 2020-21, for example, the original budget estimate of Rs 3,885 crore was revised down to Rs 3,265.12 crore the same year. The entire allocation was under the revenue section and intended to cover the recurring expenditure of the institutes.
This has implications for the NITs and their plans for expansion, explained academics and administrators. Their straitened finances prevents the acquisition of top-quality research infrastructure, makes internationalisation difficult even when the government exhorts them to embrace it and holds them back on university rankings.
Union budgets and ranks
The NIRF was launched in 2015 for ranking higher educational institutions across the country and the first ranking list, announced in 2016.
By the 2021 ranking, despite more institutions participating, NIT Tiruchirappalli and NIT Karnataka Surathkal moved into the top 10 positions, at nine and 10 respectively. However, many of the NITs have slipped down the ranks. Sardar Vallabhbhai National Institute of Technology (SVNIT) in Surat, Gujarat, slipped from 15 to 47 over the same period.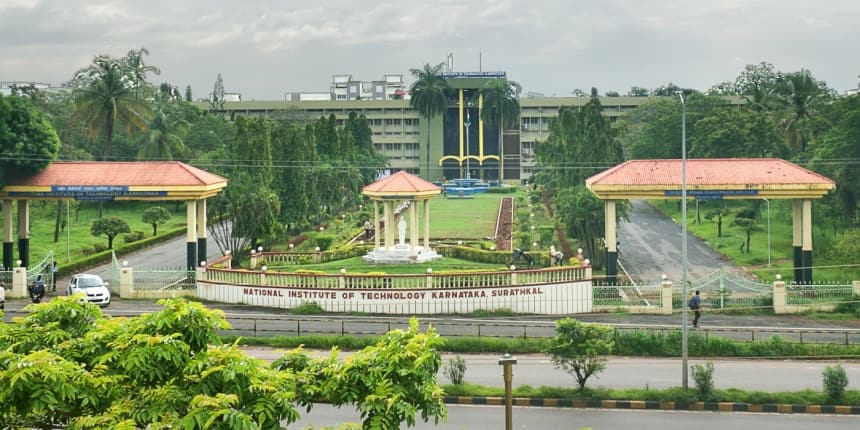 NIT Surathkal was placed 10th on the NIRF ranking for engineering (Image: Official website)
Administrators at several of the NITs told Careers360 that funding is one the major reasons for the national institutions not performing better on the NIRF for engineering. The NITs were regional engineering colleges until 2002 when the central government took over their administration and funding. The budget allocation is not only low for their needs, the institutes have also seen cuts during the Covid period.
Also Read: IIT Vs IIM: How the IITs are outpacing IIMs in NIRF rankings
"We need at least Rs 180 crore every year under different heads to run this institution. But hardly Rs 120 crore is sanctioned and that too is never released in time," explained Sehgal. Funds when released at the end of the year cannot be utilized for the purpose it is budgeted. Unutilized money is returned and in turn affects the next budget. "We need money for new infrastructure, equipment. We need around Rs 3 to 4 crore for journal subscriptions, libraries etc. They said in April that they could release Rs 34 crore but did not do it. This month only they have released Rs 4 crore which makes no sense to us," he said.
Prasad Krishna, director, NIT Calicut, believes that NITs need to identify strong areas within technology but also go beyond to do better on rankings. "We should concentrate on not just engineering or not just STEM [science, technology, engineering, mathematics]. We should go beyond these, and also offer integrated degrees," he said, immediately pointing to the main problem standing in the way of such growth. "For that we need to have many departments also. The issue is how do we mobilize the huge funding. The capital expenditure has to be mobilised from internal revenue generators," he said, adding that the government can't fund "expenses running to thousand crores."
Also Read: How B-schools became centres of public policy training
Karanam Umamaheshwar Rao, director, NITK Surathkal believes the institute could have done even better than Rank 10 if the budget allocation was that of pre-Covid times and argued that the government should help in building state-of-the-art research facilities in identified NITs. "There is only one parameter which requires support from the ministry," he said adding, "For once, if they can release a good sanctioned amount of about Rs 100-150 crore for some of the identified NITs to develop the state-of-the-art research facilities [they could do better in rankings]."
Union Budget: NITs and HEFA loan
No capital grants show in the budgets for the NITs for years. From 2017, the central government has encouraged centrally-run institutions to finance their expansion through infrastructure loans. For this purpose, the ministry of education (then called the ministry of human resource development) set up the Higher Education Finance Agency. HEFA would marshall funds from various sources, including private investors, and grant loans; the institution taking the loan would repay the principal amount and the education ministry would pay the interest. It did not quite work out that way and HEFA all but fizzled out by early 2021.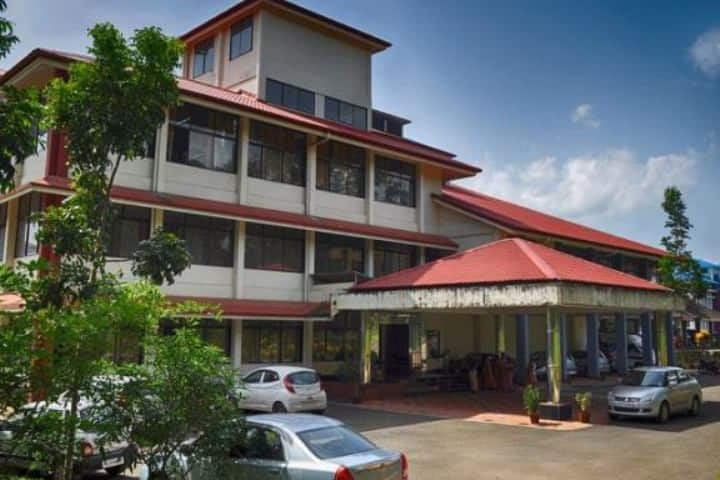 NIT Calicut
Also Read: Why a neurosurgeon is now studying engineering at IIIT
However, NIT Karnataka Surathkal took the loan — it was the only NIT to do so — built infrastructure with it and according to Rao, its director, that propelled NITK forward on the NIRF.
"NITK is the only institution which has taken a HEFA loan of Rs 80 crore for establishing the central research facility. I applied for the loan in 2017. In December 2018 we started work and now it is fully established. Today it has more than 60 high-end equipment which is the best in the country. The consequence of this is the faculty members get an opportunity to work on good equipment, research scholars will be giving their time and then we get a good result which increases publications and improves the quality of publications thus resulting in patents", said Rao.
The infrastructure and research facilities they built allowed them to attract international students, he explained. Universities with large student populations and with good percentages of international students do better on rankings. They also do better financially as international students are a source of funds.
Also Read: Meet the AIIMS professor who also has a PhD from IIT Delhi
"Between Rs 120 crore and Rs 150 crore is allocated to each NIT depending on the student and faculty strength," said SR Gandhi, until October 23, director of Sardar Vallabhbhai National Institute of Technology (SVNIT) Surat. "The research work is adding about Rs 3 to 5 crore a year. And our fees give up Rs 30 to 35 crore because of the international students. We have 140 foreign students."
NITs and international students
Other NITs are caught in a bind. While international students are a way to augment fund inflows for the institute, Rao pointed out that attracting such students will also require infrastructure. The budget allocation falls short when it comes to this.
"If you want to have world-class faculty and students. To attract international students we need to have very good quality accommodation, like studio apartments," said Krishna of NIT Calicut.
Also Read: Haryana universities teaching BTech in Hindi informally can now make it 'official'
Budget and alumni fund
Gandhi believes the NITs should try to raise funds from alumni settled abroad in the way the IITs are trying but that has proven difficult for many, including his own NIT Surat.
"IIT Madras is getting huge amounts for most of the developmental activities …. All are sponsored by the alumni. Similarly IIT Delhi has also got a lot of funding from the alumni. Unfortunately at SVNIT Surat we were not so successful in getting funds though we have a very wide network of alumni." Sehgal had much the same experience at NIT Srinagar which does not have any alumni account. "We have tried very hard but nobody is ready to contribute," he said.
---
Follow us for the latest education news on colleges and universities, admission, courses, exams, schools, research, NEP and education policies and more..
To get in touch, write to us at news@careers360.com.
Know More About
NIRF Rank
13
Rating
4.2/5
Download Brochure