Mandatory privatisation, result-based financing in education ministry, World Bank project
Mandatory privatisation, result-based financing in education ministry, World Bank project
Educationists say the MoE-World Bank project gives central government greater power over resources, especially teachers, in the 6 states.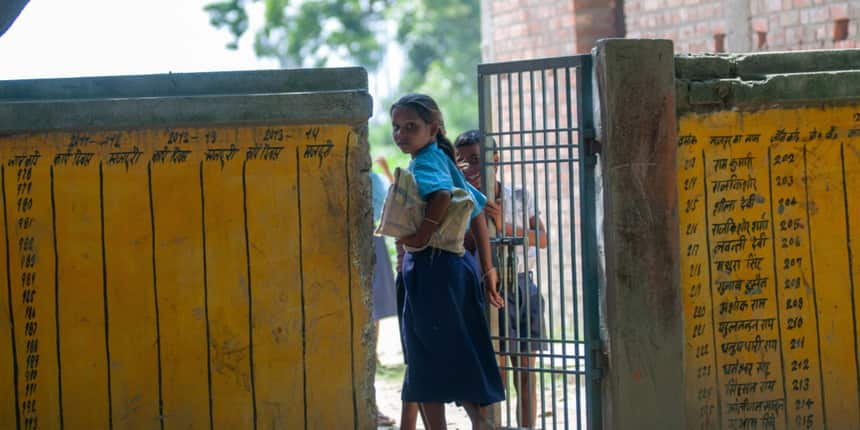 NEW DELHI: The ministry of education has devised a system of funding school education reform that could set the sector back by decades, fear educationists.
As part of the Strengthening Teaching-Learning and Results for States (STARS) project, participating states can access funds based on their performance on a "matrix" of five parameters -- or "components" -- and sub-components. Questions have been raised about both this system of "result-based financing" and the choice of components or "outcomes" the scheme will reward.
Launched in January with a USD 500 million loan from the World Bank, the STARS project "will focus on enhancing state capability" but along the lines the Union Government wants, in six states -- Himachal Pradesh, Kerala, Rajasthan, Madhya Pradesh, Maharashtra and Odisha.
The State Incentive Grant (SIG) Manual detailing the targets, conditionalities and points for accessing funds was prepared in May 2021. The only "mandatory" one of the five components in that "matrix" requires participating states to engage "non-state actors" -- private parties -- for substantial roles in public education. The manual suggests a voucher system that will see public funds going into private schools; handing over public schools to private bodies and "statewide interventions that involve outsourcing specific services". This component carries the maximum points -- and funds -- and states must show progress on it to secure funding for any of the other four. These cover early childhood, learning assessment, teacher performance, and vocational training and counseling.
The Union Cabinet cleared the STARS project in October. In June 2020, when it was still under discussion, over 1,400 academics had written to the World Bank raising concerns about "lack of provisions to improve access to education among marginalized communities, potential involvement of for-profit entities in education and excessive focus on standardized assessments" in a sector with huge disparities.
Activists and educationists have found both the "result-based financing" as well as the components disquieting. "We need outcome-orientation but we are not at all ready for outcome budgeting," said Protiva Kundu of the Centre for Budget and Governance Accountability (CBGA) arguing that all resources are not in place for the sector to yield results to which funds can be linked. Critics also argue the project will lead to more central control over state policy and resources.
Finally, it does all of this on the back of a paltry amount of funds. Rs 485 crore was allocated to STARS as the central share in the Union Budget 2021-22 and Rs 111.79 crore in the 2020 revised budget. According to the project details, about USD 17 million has been earmarked for each year each state. This works out to about Rs 80-100 crore per state per year. "This is miniscule if you want to change the outcome of the education sector," said Kundu.
Components, points, funds
At the national-level, STARS will support the education ministry with the following:
Improving and tracking secondary school completion rates
Fostering reforms in governance and monitoring improvement in states' governance scores through the SIGs
Strengthening learning assessment systems at the national level
At the state-level, it will fund
Strengthening Early Childhood Education
Improving learning assessment systems
Improving teacher performance and classroom practice
Strengthening the school-to-work/higher education transition
Strengthening governance and decentralized management
Each component carries a maximum number of points that a state can score on it with points for all five totalling 100. Further, each has a number of sub-components with points assigned to them. The points carry funds and the largest chunk, 25 million USD, has been assigned to "strengthened service delivery".
Here's how points are distributed by component:
| | | |
| --- | --- | --- |
| Component | Maximum Score | Cumulative Funding |
| Strengthened early years education | 20 | 15 |
| Improved learning assessment systems | 20 | 15 |
| Improved teacher performance and classroom practice | 20 | 15 |
| Strengthened service delivery (Compulsory) | 30 | 25 |
| Vocational education and training | 10 | 15 |
While the project documents claim to promote decentralised planning, Kundu noted that practically at every level, for accessing grants funding, states are required to submit proposals, studies and documents to the education ministry for "verification". Education ministry's statement announcing the launch of STARS had also said it will help strengthen "national data systems". "This is over-centralisation of everything," she said. "There is not much here for financing education but control over human resources, especially teachers, will increase. And this will do more harm than good."
Financing reform
The STARS' other major problems are its lopsided focus and that states will have to make considerable investments of their own.
"In this result-based financing, funds are being linked to outcomes without taking into consideration the inputs," explained Kundu. "Performance can be achieved if inputs are in place." Inputs are all the resources -- infrastructure, teachers among others -- required to deliver quality education.
Economists at the National Institute of Public Finance and Policy (NIPFP) estimated in 2020 that nationally, public funding of schooling needed an additional Rs 9,18,498 crore over 2015-19 to universalise just elementary education (Classes 1 to 8) as per norms set by the Right to Education Act 2009.
According to the study, this is what the six states selected for STARS had to spend additionally on elementary education alone to achieve universalisation over 2015-19:
State

2015-16

(In Rs Cr)

2016-17

(In Rs Cr)

2017-18

(In Rs Cr)

2018-19

(In Rs Cr)

2019-20

(In Rs Cr)

Himachal Pradesh

2,748

2,763

2,774

2,785

2,799

Kerala

5,522

5,641

5,764

5,888

6,016

Madhya Pradesh

26,452

27,668

28,894

30,143

31,503

Maharashtra

29,612

30,431

31,227

32,016

32,809

Odisha

16,606

16,935

17,250

17,566

17,895

Rajasthan

22,071

22,962

23,891

24,909

25,984
For many of the components in STARS, Kundu pointed out, it will be the "state's responsibility to develop infrastructure and resources". "Infrastructure, resources are already missing. States need to invest and that is not happening. There have been very small increases in state budgets for education ," said Kundu. "The project expects results with this weak foundation and to that funds are being linked. When this happens, there could be reporting of inappropriate data."
Hindu Businessline reported in October 2019 that 14 states, including Bihar and Madhya Pradesh, lost Rs 440 crore in funding for not meeting National Health Mission's norms, mere months before the COVID-19 pandemic hit.
Among some Maharashtra officials, at least, there's disappointment over the choice of components. "There is no fund for infrastructure which we need and no funds for the DIETs [District Institute of Education and Training]," said an educationist who is privy to the progress of the project in Maharashtra, asking not to be named. "Also, Maharashtra had done away with constant teacher-training but STARS has once again reintroduced lots of training." However, the state has initiated work on all components and is planning to work on the early childhood care and education and assessment ones.
The annual planning for STARS will progress along with that of Samagra Shiksha Abhiyan, the largest scheme for school education.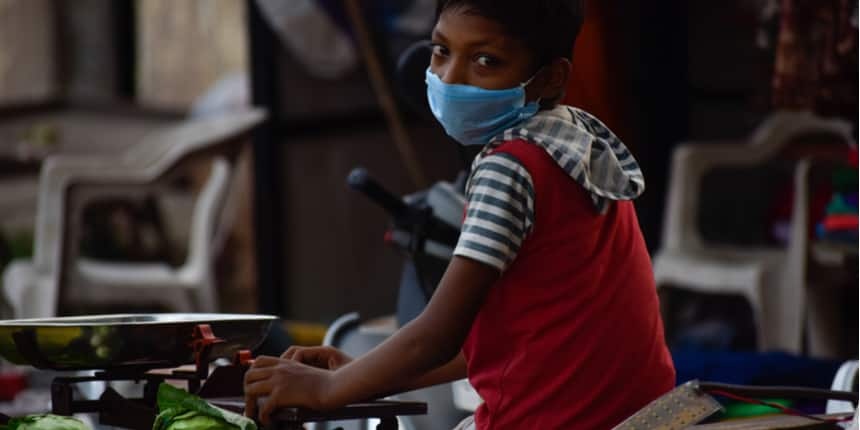 Education Minister signed off on the STARS project in January (Image: Shutterstock)
Mandatory component and privatisation
The provisions nested under "strengthened service delivery" were opposed last June as well.
"The centralised plan seems to push states to bring in private players through a questionable and crudely monetised scale of incentives," said Anita Rampal, professor and former dean, faculty of education, Delhi university. "Not only is it placing education in a bidder's market, doling out more dollars for each catch of non-state actors or service providers, but at the same time is also fiddling with federalism."
"This [component] opens the door to privatisation of public institutions," added Kundu. "Also, the evaluation of non-state actors carries just two points and can be easily skipped."
The targets with the points assigned to each are given below and are from the document.
Strengthened Service Delivery:
Sub-components

Points

Strengthened planning and management capacities for decentralized management (cumulative training of BRC, CRC):

Leadership training plan for BRCs, CRCs – 2 points
20 to 39 percent of BRCs, CRCs – 3 points
40 to 59 percent of BRCs, CRCs – 5 points
60 to 74 percent of BRCs, CRCs trained – 7 points
At least 75 percent of BRCs and CRCs trained – 8 points

(BRC and CRC are block and cluster resource centres)

0-8

Strengthened planning and management capacities for decentralized management (cumulative training of BRC and CRC):

Leadership training plan for BRCs, CRCs – 2 points
20 to 39 percent BRCs, CRCs trained – 3 points
40 to 59 percent BRCs, CRCs trained – 5 points
60 to 74 percent BRCs, CRCs trained – 7 points •
At least 75 percent BRCs, CRCs trained – 8 points
At least 75 percent head teachers, principals trained – 8 points

0-8


Partnerships initiated for improved education service delivery:

Draft regulatory framework for the involvement of non-state actors – 2 points
At least 2 partnerships established, and implementation initiated – 6 points
At least 4 partnerships established, and implementation initiated – 12 points
Evaluation of non-state actor partnership supported pilots completed and report submitted – 14 points

0-14
While the manual does not assign points or funds to them, it contains a list of suggestions that reveal what type of projects would be looked upon favourably. The first is "direct benefit transfers for school choice" or school vouchers. In this system, the state hands certificates promising payment or "vouchers" to parents who can then use those vouchers in private or public schools.
This is a controversial way of funding education. In its review of existing literature, the NIPFP study notes that this system further weakens public schools and that "school choice is influenced by aspirational perception together with strong influences from community, religious and caste considerations, etc." Plus, parents don't always make the most informed decisions. Azim Premji Foundation's 2018 study, School Choice in Low Information Environments, showed how poor parents were spending on schools they believed to be English-medium but weren't.
The second suggestion in the SIG is the "whole school approach" -- entire schools can be handed over to "an aggregator or network of school operator" to run. The third suggestion is "statewide interventions" in which some "services" can be fully outsourced to a private party. This could involve assessments, training, developing and implementing learning-enhancement programmes.
Teaching, learning, testing
If the decision to attach funds to results wasn't problematic enough, even what the education ministry and World Bank count as "result" is questionable.
Rampal said the project has the potential to "take the whole sector decades back in time and in approach".
The project insists on large-scale standardised assessments which can lead to a "teaching-to-the-test regime" in which children are taught only to crank the score card and not much more, said Rampal. Even more controversially, the project wants teachers to be tested periodically as well, an approach that she said is "debatable, questionable across the world".
Rampal pointed out that the terminology used in the document is drawn from a "regressive paradigm" of education in which students or teachers are passive recipients of offloaded lessons. "Even the word "delivery" is something we don't like to use. Teaching and learning is not a delivery mechanism, not transmission but transaction" explained Rampal. "They are using a completely contrarian paradigm in which you have service providers, obviously these [students and teachers] are customers and clients -- this is not how we look at education especially where you have deep disparities. You need a much more quality-focused, humanist approach to ensure equity."
With its emphasis on tests and modules and recording all activity on spreadsheets, the STARS project represents a "completely managerial outlook to education", said Rampal. She was particularly critical of splitting up teacher education into a menu of online "modules". "Everything is modularised but teaching is not something that can be cut into little modules. Even "training" is a word used very cautiously. We like to say professional development, teacher education because it's not like you're training your horse. It's a deeper process of education. We call it professional development because it's a complicated process, enriching capabilities and understandings over time. Education is a social, constructivist process, not just of an individual teacher or student learning by herself, from a drop down online menu. Looking at processes like singular customised bits that can be robotised completely misses its essence and challenges."
Write to us at news@careers360.com.
More From Shreya Roy Chowdhury