What a new World Bank loan means for India's school education system
What a new World Bank loan means for India's school education system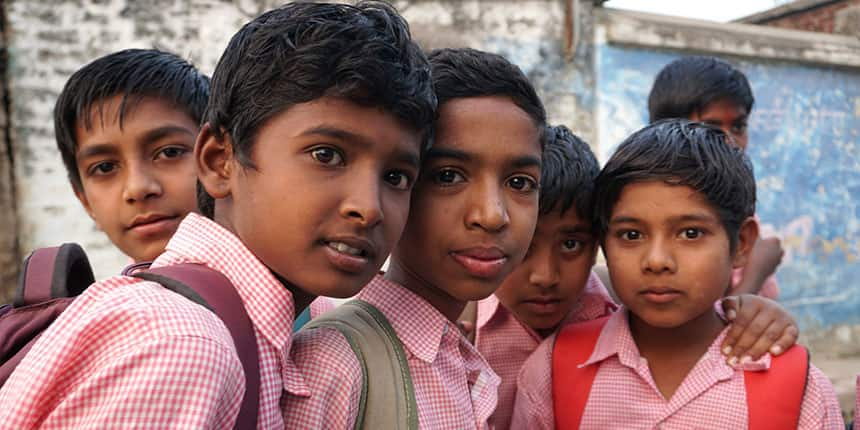 NEW DELHI: If it all goes to plan, the World Bank's funds and influence will soon be back in India's school education system.
A new project, "Strengthening Teaching Learning and Results for States", or STARS, is in the offing. In a departure from its usual practice of contributing to a scheme in general, World Bank will fund only certain activities under the Centre's main school education scheme, Samagra Shiksha Abhiyan. It will cost USD 3,346 million till 2025. Of this, the World Bank will contribute just USD 500 million, or 14.93%. Government of India will furnish 53.43% and states, 31.64% of the cost. The World Bank's last contribution to Sarva Shiksha Abhiyan ended in February 2018.
While the project will cover six states – Himachal Pradesh, Kerala, Rajasthan, Madhya Pradesh, Maharashtra and Odisha – major changes in policy are being envisioned at the central level too, as the Programme Information Document on STARS, prepared on June 4, shows. It will push for greater participation of private entities in education, encourage testing, and encourage the use of information and communication technology, or ICT, in education despite the COVID-19 crisis having thrown the inequalities among students and teachers into sharp relief.
The World Bank project document already shares several elements with the May 2020 draft of the National Education Policy which, the HRD Minister, Ramesh Pokhriyal 'Nishank' had said would be "rooted in the Indian ethos". Both propose a National Assessment Centre to guide testing and exams at central and state levels. Both propose a review of the functioning of state boards over which the Centre has no say at present. The emphases on ICT and private partnerships are also common to them.
Education activists and academics are pushing for a postponement of the agreement scheduled for June 24. They argue that the World Bank document proposes too large a policy change for the actual monetary contribution it will make. "What is problematic is that we are now relying on the World Bank for improving the school education system. They are contributing 15% of the money but designing key ingredients like teacher training and learning assessment," said Protiva Kundu from the Centre for Budget and Governance Accountability, CGBA.
The activists also allege that there has been too little consultation with stakeholders in the states. As an earlier document shows, STARS has been in the works at least since 2018.
Private partners in public schooling
One of the STARS programme's major thrust areas will be partnerships of public-funded, government institutions with "non-state actors" – private parties, including non-profits. The programme will promote such partnerships and also "facilitate the creation of a national framework for partnerships with non-state actors". This framework will include guidelines on identifying schools, selecting NGO partners, and developing performance indicators for them.
The types of PPP engagement promoted will include "whole school approach" which involves "working with an aggregator or network of school operators, this would involve the non-state actor providing school operations and management". The schools will follow the national curriculum but use their own methods of teaching and training government school teachers. Bhatty pointed out that such reform efforts in other countries, such as Liberia, mentioned as an example in previous version of the project document have increased dropout rates. These aspects of the project may also violate the International Finance Corporation's "freeze on investment in K-12 private, fee-charging education", said Kiran Bhatty, a senior fellow at the Centre for Policy Research, Delhi. The IFC is a member organisation of the World Bank Group.
The STARS programme is open to funding a voucher system for school choice – a longstanding demand of private schools in India. In this system, the government pays for a child's schooling through a "voucher" but the parent can choose to spend that on a private school or a public school, exercising "school choice". This, activists pointed out, will create a route for public funds to be channelled into private pockets without improving the government system.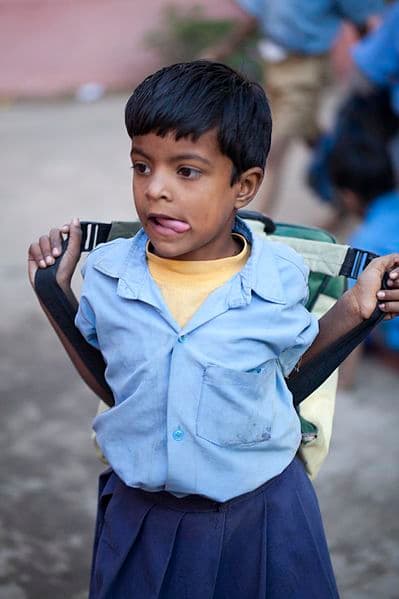 The disbursal of funds will be "conditional to achievement of specific results" on six key parameters or, "disbursement linked indicators" or DLIs. The states' performance will be judged by an "independent verification agency" appointed by the MHRD. The DLIs include increase in students' achieving minimum proficiency in Class 3 language; increase in secondary school completion rate; improvement in PGI scores; strengthening assessment systems; partnerships between states and "state level improved service delivery".
For measuring performance on these indicators, the system will rely on generating data. The proposal already offers help with data gathering at the central level and emphasises testing to measure learning outcomes.
Testing and the National Education Policy
Like a recent draft of the National Education Policy 2020, the project proposes setting up a National Assessment Centre.
According to the document, all "project states plan to use STARS funds to set up or strengthen state-level assessment cells that can design and manage state-level assessment surveys". STARS will also cover India's participation in the Programme for International Student Assessment, or PISA, from 2021. Educationists are opposed to such heavy emphasis on testing and argue that it does not improve the quality of learning but results in students being trained to 'crack' the tests.
In another similarity with NEP drafts, this programme document makes way for central influence on the functioning of state boards that conduct Class 10 and Class 12 examinations. A late-2019 draft of the NEP had proposed a single regulator for state boards but later iterations, and the World Bank document, propose "external review" of the boards. "Support also will be provided to State Boards to carry out …reviews and reforms of their examinations," says the document. "All this work will be informed by a World Bank review of examination practices and reforms around the world as well as by the expertise and experience acquired by CBSE [or, Central Board of Secondary Education] through its support for the capacity building of teachers and students undertaking the PISA."
On consultation
These reforms have been planned without consultation with Indian educationists, academics and activists, they claim. Anil Pradhan in Odisha and Hemangi Joshi in Maharashtra are convenors of the Right to Education Forum for their respective states. The RTE Forum is a national alliance of education activists, academics, researchers and educators, with state chapters. Pradhan and Joshi told Careers360 they hadn't heard of the World Bank project till about a fortnight ago when the RTE Forum circulated the document.
"We didn't get any information from the state government, didn't see any reports in the newspapers and didn't hear from the local population or teachers – nobody knew," said Pradhan. Joshi added that there has been "no news" even in the regional media.
The document, however, claims widespread consultations with government officials and stakeholders and mentions a workshop in September 2019. In terms of numbers, the document mentions visits to 25 schools and two teacher-training institutes across six states. "This seems very low for a project of this size with a fairly large impact on policy," said Bhatty.
The six states
Activists have also questioned the selection of states. The project document says they were picked on the basis of their performance as measured on the Ministry of Human Resource Development's Performance Grading Index. The three high-performing ones, Kerala, Himachal Pradesh and Rajasthan, will be designated "lighthouse states" and the rest as "learning states". The PGI already favours education systems that encourage private sector participation.
Pradhan believes that Odisha may have been included because it has willingly participated in education policy changes and experiments initiated by the Central Government or its think tank, NITI Aayog. One project led to school mergers in Odisha starting in 2018, with the last order issued in March, 2020.
"We are also wondering why Maharashtra has been selected – it could be for the tests or to promote public-private partnerships in education," said Joshi.
Kundu pointed out that the project document says little about the states themselves – a curious omission considering education is on the concurrent list of subjects with states managing most of its governance. She said: "The project is not giving much importance to the states' own programmes, or what kind of state capacity they are talking about."
Also read:
Write to us at news@careers360.com.
Stay updated with latest Education News
More From Shreya Roy Chowdhury