ICSI releases guidelines for CS Executive and Professional June exams 2021
ICSI releases guidelines for CS Executive and Professional June exams 2021
Candidates who will appear in the CS executive and professional exam from August 10 onwards in offline mode must follow the guidelines issued by ICSI.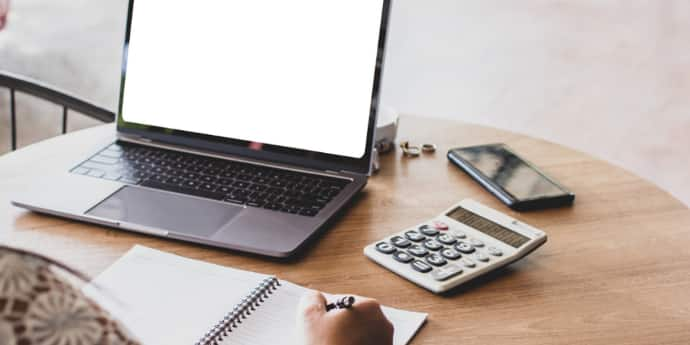 NEW DELHI: The Institute of Company Secretaries of India (ICSI) released a notification of guidelines to be followed by candidates in the CS Executive and CS Professional exam. The instructions are divided into three different sections - General, Special, and OMR based instructions.
The pen-paper based exams will commence from August 10, 2021 and end on August 20, 2021 for both old and new syllabus of CS Executive and CS Professional courses.
Part A: General instructions
Download the CS Executive admit card and CS Professional admit card from the official website of ICSI - icsi.edu.

Any discrepancy in the admit card must be reported at our support portal of ICSI i.e. support.icsi.edu

On the day of exam, all candidates have to carry admit card and a student identity card. The exam invigilator and superintendent will verify the identity of candidates at the time of entry and take signature of candidates on the attendance sheet. The identity card can be downloaded by candidates from the smash portal of ICSI

All candidates must bring one identical photograph and hand over the same to the superintendent for affixing on the attendance sheet.

To become eligible for enrollment to June, 2021 session CS Executive and Professional exams, all candidates were required to successfully complete the Pre-Examination test.

ICSI will allow candidates to enter the exam hall prior to 60 minutes before the stipulated time. However, after the commencement of 30 minutes of exam, no candidate will be allowed inside the exam centre.

All candidates will be able to check their sitting arrangement on the notice board at the entrance of the exam centre.

No personal belongings are allowed inside the exam hall

Questions must be answered by candidates in their own handwriting with blue colour ink pen/ ball-point pen. Using any other ink (red/ green/ other) is strictly prohibited.

Use of programmable, scientific or printing model of calculators is not allowed.

After receiving the question paper, all candidates must write their roll numbers on the question paper.

Candidates should not write anything on the question paper except their roll numbers.

The attendance sheet must be signed by candidates on all exam days.

Candidates must write answers on both sides of the answer booklet. Additional answer booklet will only be provided on demand.

Candidates must write answers on both sides of the answer booklet. Additional answer booklet will only be provided on demand.

The answer of each question must be written from a fresh page, followed consecutively by its parts/ subquestions.

Answers should be written in neat and legible handwriting.

Any kind of misconduct will lead to disqualification
Part B: Special instructions due to COVID-19 pandemic
All candidates must submit a signed copy of the self-declaration form regarding health status.

Candidates who have any the symptoms like fever, sneezing, cough, chest congestion, sore throat, breathing problem, headache, running nose, etc., during the last 10 days or are tested positive or are under self-isolation or quarantine or have returned from any foreign country within the last 14 days of the CS Executive and CS Professional examination should not come to the exam centre

Candidates must wear face mask all the time, and can be removed only during personal identification and signing of the attendance register.

Candidates will be provided with hand sanitizers to clean their hands before entering the exam hall

Candidates can carry their personal transparent water bottle and a hand sanitizer if required.

Candidates should maintain proper hygiene and follow all guidelines.

After completion of CS examination, candidates should move in a systematic manner for safety purposes.
Part C: OMR Based instructions
Candidates should use only "Blue/Black Ball Point Pen."

Answer marked in the OMR answer sheet will be considered final for result computation.

Question paper booklet should not be opened by candidates before the exam time.

Use of pencil is prohibited for darkening the circle in the OMR answer sheet.
Write to us at news@careers360.com.