IIMA Placements: Jobs in consulting, investment banking in cluster one
IIMA Placements: Jobs in consulting, investment banking in cluster one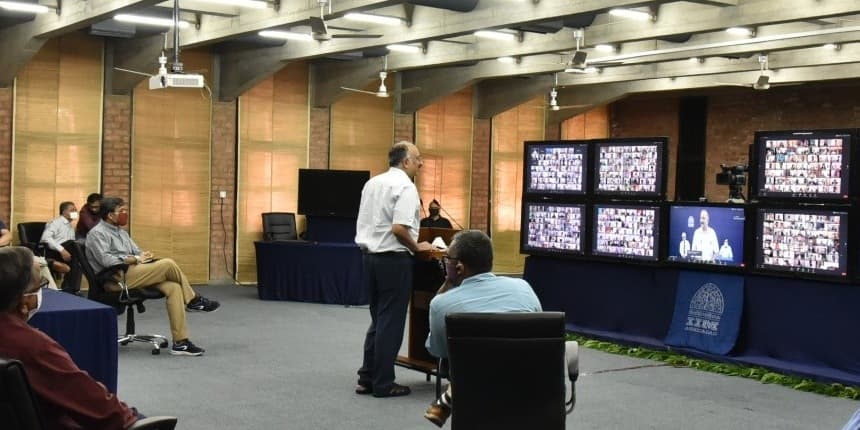 NEW DELHI: Indian Institute of Management (IIM) Ahmedabad concluded the first cluster of the summer placement process for the academic year 2020-21 on Tuesday.
Due to the ongoing pandemic, IIMA is conducting the entire placement process virtually this year.
IIM A follows a "cluster-cohort based placement process" where companies offering similar profiles are grouped into cohorts, and several cohorts are invited to the campus in a particular cluster. The first group hired mainly in consulting and investment banking and market sectors.
Among the 50 firms to participate in the first cluster, Bain and Company emerged as the top recruiter by offering 20 job opportunities followed by Boston Consulting Group with 19 offers.
In the consulting domain, prominent hiring firms included Accenture Strategy, Alvarez & Marsal, Arthur D Little, Auctus Advisors, GEP Consulting, Kearney, KPMG, McKinsey & Company, Pricewaterhouse Coopers and Strategy&.
Investment banking and markets sector included recruiters like Arpwood Capital, Avendus Capital, Bank of America, Citibank, Goldman Sachs, JP Morgan, HSBC, Morgan Stanley and Nomura India. By offering 10 jobs, Edelweiss Wealth Management emerged as the highest recruiter in the investment banking and markets cohort.
The second and third clusters of the summer placement at IIMA will be held on December 4 and 7 respectively.
Also read:
If you want to share your experience at work, write to us at theworkplace@careers360.com. To know more about The Workplace itself, here's a handy note: Let's talk work…
More From Team Careers360