Have local-language medical, engineering colleges in each state: FFC
Have local-language medical, engineering colleges in each state: FFC
One medical and one engineering college can teach in the local language. The Finance Commission also suggests giving laptops to 25 lakh students.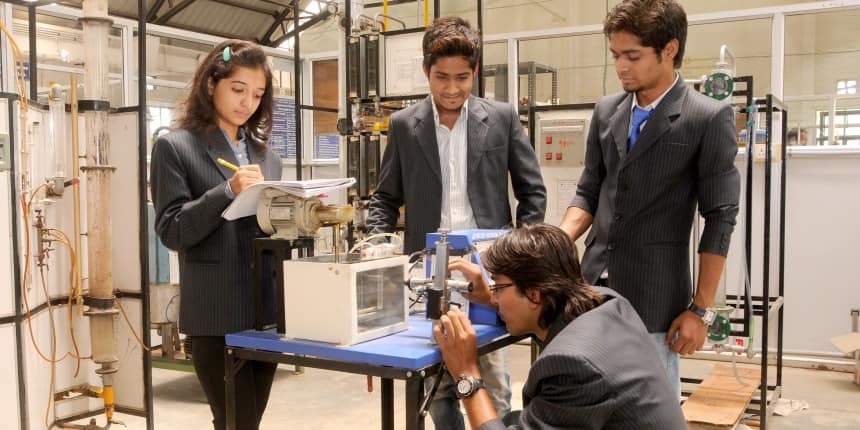 NEW DELHI: In its recommendations for higher education, the Fifteenth Finance Commission has suggested that one medical college and one engineering college in every state teach in the "recognised regional language of the concerned states".
It has recommended that each state be given Rs 38 crore over five years, 2021-26, to convert the medium of instruction in professional courses. The FFC report also recommends that Rs 5,078 crore be budgeted for the "promotion of online learning" over five years, from 2021 to 2026, and this will include providing devices such as laptops or tablets to 25 lakh students from margnalised or economically weak communities.
The FFC's report, tabled in Parliament during the Budget 2021 session, addresses just two issues related to general higher education – the "rural-urban divide" caused by English-medium instruction and access to online learning. The report recommends total grants of Rs 6,143 crore, to be administered by the ministry of education, for these two aspects of higher education.
Medicine, engineering
In the context of the first, the rural-urban divide, the FFC observes: "There is a need to start professional courses in regional languages as 70 percent of the people in India live in rural and tribal areas without access to quality education in English language. At present, it has been found that students from these backgrounds are diffident about opting for professional courses as they are offered in English only. Also, some of those who do take it up drop out mid-stream."
To mitigate this problem, the FFC recommends "that two colleges in every state – one medical and one engineering – convert the learning material and pedagogy of their professional courses or programmes into the recognised language (matribhasha) of the concerned state".
For this, it has suggested that states get Rs 1,065 crore over 2021-26. The National Education Policy 2020, too suggests having professional education in regional languages and in November the education minister, Ramesh Pokhriyal 'Nishank' announced that central institutions, Indian Institutes of Technology and National Institutes of Technology (IITs and NITs) will also start teaching in the mother tongue.
Online learning: Devices for 25 lakh
The Finance Commission report notes the digital gap that was thrown into relief when education institutions shut due to the COVID-19 pandemic and recommends grants of Rs 5,078 crore for promotion of online education.
Promotion of online learning includes providing laptops or tablets to 25 lakh students "belonging to socially and economically weaker sections of society". The report suggests earmarking Rs 2,386 crore out of the total amount for online learning for this, and the next largest chunk, Rs 2,127 crore, for "digital classrooms".
These are the funds the FFC suggests spending on different components within the two broad aspect of higher education:
Year

Promotion of Online Education (In Rs. Cr)




Professional Courses in Regional Languages (In Rs. Cr)




Total

(In Rs. Cr)




MOOC Development

DTH Content

Laptops/ Tablets

Digital Classrooms






2021-22

68

3

449

400

213

1,133

2022-23

83

5

463

413

213

1,177

2023-24

129

13

477

427

213

1,259

2024-25

148

14

492

436

213

1,303

2025-26

91

11

505

451

213

1,271

Total

519

46

2,386

2,127

1,065

6,143
"The details of distribution of devices may be worked out by the respective states in consultation with MoE," says the report.
Write to us at news@careers360.com.
More From Shreya Roy Chowdhury