COVID-19: Dropout risk rose 365% during remote learning, finds study
COVID-19: Dropout risk rose 365% during remote learning, finds study
Coronavirus: The preprint study from Brazil found that students learned through online learning only 27.5% of what they learned in in-person classes.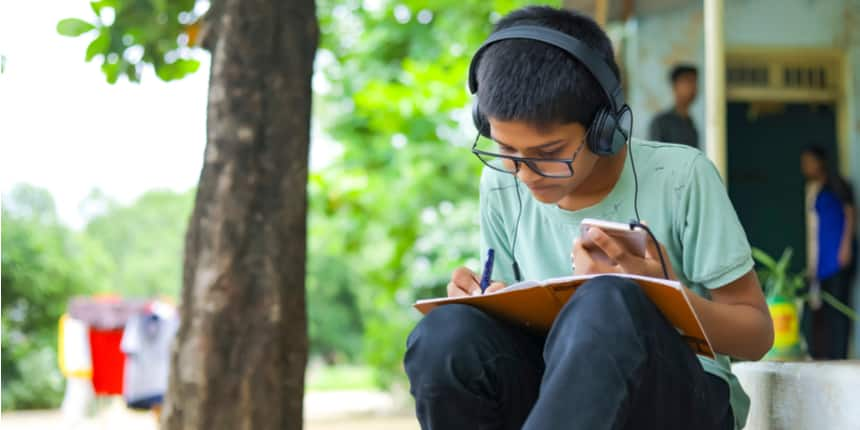 NEW DELHI: A study conducted by the University of Zurich, Switzerland, has found that the dropout risk among students in Brazil has increased by 365% under remote learning during the COVID-19 pandemic. The study posits that the findings can be generalized to other developing countries such as India. A preprint version of the study that has not yet been peer-reviewed has been made public while it is being considered for publication by a Nature portfolio journal.
In addition to the increase in overall dropout risk by 365%, it also found out that the dropout risk among students, even in areas with low distribution of COVID-19 cases, increased by at least 247%.
The dropout risk was calculated by recording the lack of grades of students in maths and Portuguese in school records, in each quarter, in 2020 compared to the same in 2019, that is before the pandemic. A lack of recorded grades in maths and Portuguese was taken as an indicator for high risk of dropping out.
The study also found that students learned through remote learning only about a quarter of what they learned in in-person classes. This "learning loss" was noted even in areas with low cases of COVID-19 suggesting that it was an outcome of remote learning and not the disease or its economic impact.
Read More | No smartphones or internet, a UP teacher calls up students to teach
Online classes didn't work
The study said that the risk of students dropping out increased in remote learning compared to in-person classes.
"While risk increased with local disease activity, most of it can be attributed directly to the absence of in-person classes: we estimate that dropout risk increased by no less than 247% across the state, even at the low end of the distribution of per capita Covid-19 cases." the study stated.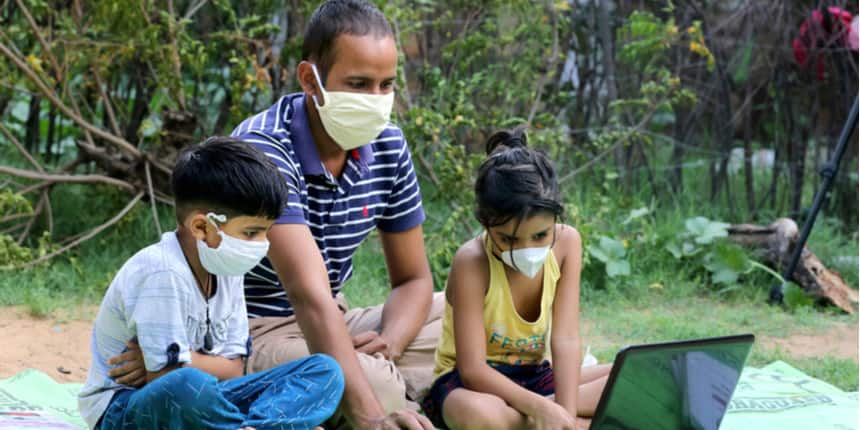 Coronavirus: Dropout risk increased with online classes (Image: Shutterstock)

Read More | 80% parents say govt schools did not deliver online education: Study
The study noted that "despite widespread efforts to transition from in-person classes onto remote learning", a multitude of factors combine to make it much less effective in developing countries.
These factors included limited internet access, lack of dedicated spaces to study at home, and little support from parents who often have not attended school for as long as their children have. It also pointed out to the increase in child labour to violence against children as other factors.
The study found that, except for high-school seniors, dropout risk increased by at least 300% across all grades in schools across Brazil.
Remote learning worse for girls
It noted that the "negative effects of remote learning are significantly concentrated on girls" and "on schools located in poorer neighborhoods and those that did not offer online academic activities prior to the pandemic".
Read More | Cook, Clean and Study: Why online schooling hurts girls most
The study focussed on dropout risk as opposed to drop out numbers because, in Brazil, many "education secretaries automatically re-enrolled students at the beginning of 2021" making it difficult to assess actual drop out rates.
The study also found that the average scores of students in Brazil had also fallen during remote learning, indicating a loss of learning.
"Average standardized test scores decreased as if students had only learned 27.5% of the in-person equivalent under remote learning. Learning losses did not systematically increase with local disease activity, attesting that they are in fact the outcome of remote learning, rather than a consequence of other health or economic impacts of COVID-19 ," the study said.It said that learning losses were recorded as 60% or higher across all grades compared to the situation in 2019. According to the study, learning suffered a setback equivalent to 72.5% compared to the in-person classes in 2019. The study posited the loss of learning by comparing average test scores in maths and Portuguese across all quarters in 2020 to those in 2019.
Read More | 92% children lost at least one specific language ability: Study
School reopening increased attendance
The study noted that "school reopening increased student attendance" although the "effect sizes were small since attendance in 2020 captured a combination of in-person attendance, online attendance, and assignment completion".
It, however, said: "The fact that school reopening increases attendance at all is testament that reopening indeed allowed some students to return to in-person activities."
It also noted that schools that were authorized to partially reopen showed increased test scores of high school students by 20%. Similar to India, Brazil had rolled out remote learning strategies from April 2020 onwards, heavily based on broadcasting content on open television.
COVID-19 led to increase in child-labour, says study (Image: Shutterstock)Read More | Only 11% children could access educational telecasts in Bihar: Report
It noted that "while the impacts of remote learning on learning losses did not vary systematically with local disease activity", studies have shown that "students might present difficulties in concentration, insomnia or neurological disorders in the aftermath of COVID-19 infections, even 60 days after the diagnosis".
The study said that the "societal costs of keeping schools closed in the pandemic are
very large". It said that while the learning losses documented are "at least as large as those documented in developed countries" following the first wave of COVID-19, "the dramatic surge in dropout risk is unique to developing countries".
'Will reverse decades of effort' on education
The study said that the effect of this dropout risk and learning loss will "reverse decades of efforts to ensure nearly universal basic education in those (developing) countries".
"Such massive impacts are likely to bring about long-lasting effects on employment, productivity, and poverty levels. Our findings highlight that reopening schools under safe protocols can prevent those costs from growing even larger," it said.
It also expressed "caution against recent enthusiasm for remote learning in primary and secondary education outside the context of COVID-19".
The study was headed by Guilherme Lichand, professor at the department of economics, University of Zurich along with fellow professors Carlos Alberto Dória and Onício Leal Neto.
Write to us at news@careers360.com.