AICTE reduces PM scholarship amount; Jammu and Kashmir students struggle
JK Scholarship: AICTE reduced the maintenance allowance in JKPMSSS once the COVID-19 pandemic began.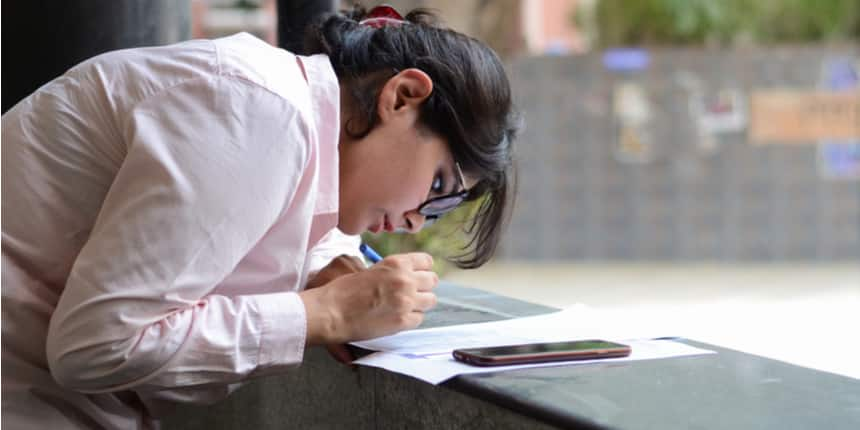 NEW DELHI: Juggling between everyday classes and hectic hours of COVID-19 duty, Zohrab Ali*, a final year BSc nursing student in a private college has to worry about paying rent for his paying-guest accommodation as well.
Ali is a beneficiary of the Prime Minister's Scholarship Scheme for Students of Union Territory of Jammu Kashmir and Ladakh, commonly known as JKPMSSS. However, he was forced to borrow Rs 40,000 from acquaintances to pay for his living expenses like books and rent since the COVID-19 pandemic hit. His next payment is due soon but the scholarship money will not be enough to cover it.
Under the PMSSS scheme, the youth of the Union Territory is supported by way of scholarship in two parts namely the academic fee and maintenance allowance in higher educational institutions. The All India Council for Technical Education, or AICTE, disburses a maintenance allowance of Rs 1 lakh to 5,000 students pursuing professional, general, and medical or related courses every year. This allowance covers expenses like books, examination fees, travel, and rent.
"I have been doing community work and COVID-19 duty at the hospital attached to my nursing college. As there is no hostel accommodation available, I stay at a paying-guest facility. Out of nowhere, AICTE decided to reduce the allowance and released only Rs 20,000. I pay a monthly rent of Rs 7,000. This year again they [AICTE] is releasing only Rs 20,000," said Ali expressing his disappointment.
Also read: AICTE to establish AICTE IDEA Labs in 49 colleges across India
Unlike doctors, Ali, a trainee nurse does not receive stipends for COVID-19 duties in the hospital. "I have made several calls and sent emails to AICTE officials but I never received any response from them," he added.
Slashed scholarship amount
Last year in December, the AICTE reduced the maintenance allowance from Rs 50,000 per semester to Rs 20,000. The subsequent installments, an official statement said, will be released once the students join physically at their respective institutions. In March 2020, educational institutions across India were shut down following the surge in COVID-19 cases. Students had been asked to submit a "continuation certificate" by the institution to receive the subsequent installments. The notification did not mention anything about students like Ali who stayed back.
Also read: College Reopening Live Updates 2021: When will colleges reopen in India?
"I did submit the continuation certificate on time but I received only Rs 20,000 in December," said Ali. "My father is a daily wager who earns only Rs 500 per day and sometimes not even that. My exams have been postponed till September and I need to extend my stay till then. I am exhausted trying to figure out how to pay for my expenses," said Ali.
Along with Ali, eight other batchmates are struggling. Students in other courses have also complained about the insufficient amount they have received from AICTE.
Somit Bhatt*, a final-year engineering student had to spend a large chunk of his scholarship amount to pay the hostel fee despite not staying in it. "I paid Rs 17,000 hostel fees and I had to buy a laptop for online classes as well. If I had received the full amount, I wouldn't have to borrow money from elsewhere," complained Bhatt.
"I have personally received calls from students studying in Punjab, Madhya Pradesh and Rajasthan who are struggling to make ends meet. Most of us who apply for this scholarship come from poor families," said Choudhary Irshad Khatana, a student activist from Anantnag.
AICTE considering 'genuine' cases
According to AICTE secretary Rajive Kumar, the decision to reduce the scholarship amount was taken after students were asked to vacate the hostels and return to their homes during the lockdown period.
"We have received a large number of complaints about the scholarship amount. These students were asked to submit the continuation certificate. We found that the documents submitted by the students were not genuine. Nevertheless, we are actively considering genuine cases and we will come to a decision soon," said Kumar.
Also read: AICTE revises academic calendar; PGDM classes from August 2
The council, on June 28, directed the technical institutions not to charge hostel and mess fees from the students. "It has been viewed very seriously by the competent authority in AICTE and all the institutions where PMSSS beneficiaries are studying are once again advised not to charge any undue fee from them regarding hostel and mess charges," the official letter reads.
The letter further stated that AICTE is processing the continuation certificate to release the maintenance allowance of Rs 20,000 for the even-semester of academic session 2020-21 and would be released shortly.
*Name changed on request
Write to us at news@careers360.com
Know More About
Rating
4.5/5
Download Brochure