School education loses champion activist Ambarish Rai
School education loses champion activist Ambarish Rai
Rai never blamed children or their families — uneducated, enervated by hardship. He blamed the school systems and the governments that ran them.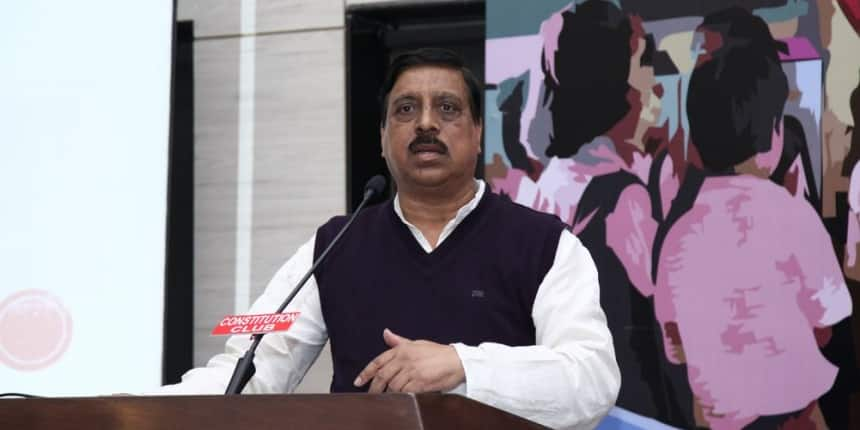 NEW DELHI: Ambarish Rai was full of unfashionable ideas.
He believed in increasing public funding for education at a time central policy pushed for private participation; he believed in well-trained, well-paid teachers when education policy influencers leaned on technology; he believed setting up the right learning environment with the right infrastructure would result in learning when the loudest policy experts argue that the government's focus should be on 'outcomes' alone; he believed high-stakes exams hinder, rather than advance, learning when the policy thrust is on having more of them. In a world obsessed mobile applications and digital learning, he insisted on the basics -- teachers, books, classrooms, food.
Rai, a champion of public education and a voice for the poorest, most marginalised children and their teachers, passed away at a Delhi hospital on Friday morning.
His colleague, Mitra Ranjan, barely able to speak, said he was admitted to a Delhi hospital a few days ago with COVID-19 symptoms.
The loss to the public education sector is huge.
As its national convenor, 'Ambarish Bhai' held together the Right to Education Forum -- an alliance of NGOs, academics, teachers' associations working on public education. Every year since 2010, when the Right to Education Act 2009 was implemented, the forum brought out reports on the progress states have made on fulfilling the provisions of the law. This lot never hesitated to speak truth to power.
While conceding that the RTE Act had several lacunae, he fiercely defended its most radical provisions such as the ban on making children repeat a class till Class 8 -- a progressive change undone by the BJP-led Union government in 2018. The government argued that students don't take studies seriously without the threat of failure hanging over their heads. Rai would argue there's no point putting a child through the same system that has already failed them once. He never blamed children or their families — uneducated, enervated by poverty and physical hardship. He blamed the system — the school systems and the governments that ran them.
All through the COVID-19 crisis in 2020, the RTE Forum conducted meetings online, rounded up state representatives to talk about how poor children were affected by classes moving online; whether they were getting mid-day meals; how girls were coping. The Union Budget 2021, he felt, was a blow to public education because it suggested turning some of the best public schools into public-private-partnership projects while drastically cutting funds to the biggest scheme that supports public education — the Samagra Shiksha Abhiyan.
But disappointments came at great frequency. The National Education Policy (NEP) 2020, with its emphasis on exams, 'outcomes', closing and merging schools even if they are located far from children, suggesting a marginalised, charity-based education for marginalised children, was about as far from the common schooling system Rai would have liked as it could get. Most importantly, it threatened to undo the progress made by the RTE Act.
Every year, he'd bemoan the government's failure to adequately fund public education and when it does, its tendency to squander on CCTV cameras and networks of model schools which Rai saw as discriminatory. He demanded that 6% of the GDP be allocated to education — a standard set decades ago that India has never touched.
They may not know it, but a very large number of children and their families have lost a great champion at the most critical moment in their lives and education. A large network of educationists and education activists has lost a rallying force. Education reporters in Delhi, blasted by government's foghorn, have been left slightly further from ground reality.
Correction: An earlier version of the obituary said Rai had tested negative for COVID-19. Other activists say he never got his test result. The copy has been update to remove any reference to test results.
Write to us at news@careers360.com.
More From Shreya Roy Chowdhury