Waiting a decade for teaching jobs: How West Bengal's teacher recruitment scam blew up
Waiting a decade for teaching jobs: How West Bengal's teacher recruitment scam blew up
West Bengal's teacher recruitment scam has stalled hiring for years and left generations of children without quality teachers.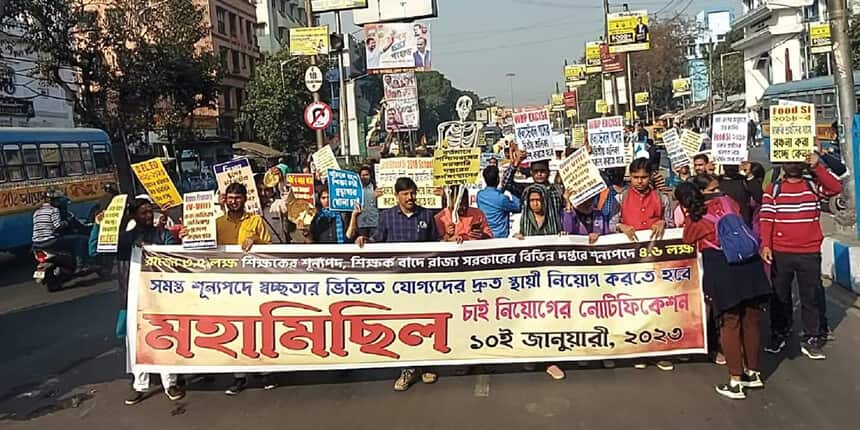 NEW DELHI: On January 10, Moushumi Ghosh Das joined about 500 others at Sealdah in central Kolkata to protest. It was a gathering of teaching aspirants who had successfully qualified for the state's Teachers' Eligibility Test (WB TET recruitment) in the years from 2014 but had not been appointed. They were demanding that the state government place them in schools. Originally from Bardhaman, Ghosh Das is now 33; she was 23 when she first cleared the TET in 2012.
"I appeared for the first time in 2012, I also appeared in 2014, 2015 and finally 2016, the result of which was declared in 2017, and in 2018 counselling started. It was only in 2022, after the court order, that I got to know my marks in academics, in written tests and in viva," said Ghosh Das, still awaiting to be recruited.
Seven teachers' organisations came together for the January 10 protest but there have been countless such demonstrations and gatherings for close to a decade as thousands of candidates who had qualified continued to wait for jobs. "I had appeared in all the examinations, be it for teaching the students of upper primary or secondary or higher secondary level students. I am confident about my ability, I should have cracked at least one," Ghosh Das added. She had cleared the test but no interview was held.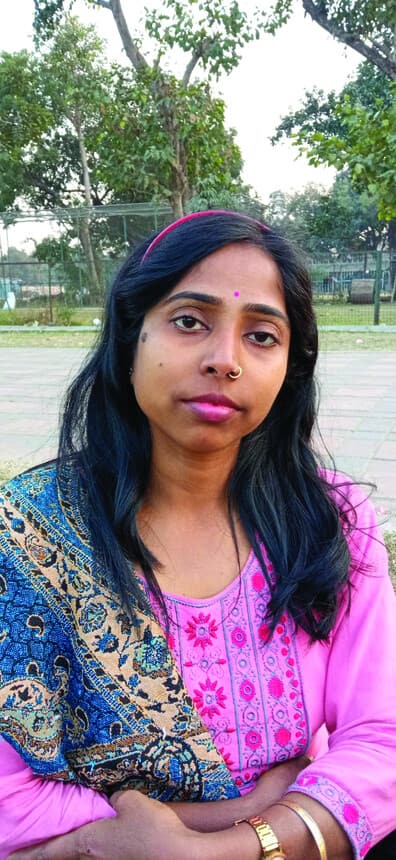 Moushumi Ghosh Das
Also Read| Why Samagra Shiksha Kerala designed school texts for a single Western Ghats tribe
The teachers' situation has ballooned into West Bengal's "teacher recruitment scam" which has seen the arrests of former education minister, Partho Chatterjee; Kalyanmoy Ganguly, the former president of West Bengal Board of Secondary Education (WBBSE); and Trinamool Congress (TMC) youth wing leader, Kuntal Ghosh. Central agencies, the Central Bureau of Investigation and Enforcement Directorate have launched investigations.
But in the din of the controversy, there's still no redress for the affected teaching aspirants.


WBBPE: 'Nothing seemed fair'
Starting in 2011, nothing seemed fair, said the members of the All Bengal Teachers Association (ABTA). The recruitment scam in Bengal has had a political colour from the start. The TMC came to power in 2011; the ABTA has been historically linked to communist parties; ED's arrest of Chatterjee came after the BJP lost the West Bengal state elections, a point TMC quickly raised.
Nevertheless, ABTA members said that qualified candidates who had appeared for the TET examinations were not given jobs which went to those who had appeared for them without the requisite qualifications. The association accumulated data from various test centres.
"In our centre in Purulia, when the SSC (School Service Commission) and TET exam happened, we observed that nearly seven candidates were submitting blank OMR (Optical Mark Recognition) sheets. When asked, they replied they were not prepared for the exam," said Byomkesh Das, Purulia district secretary, ABTA.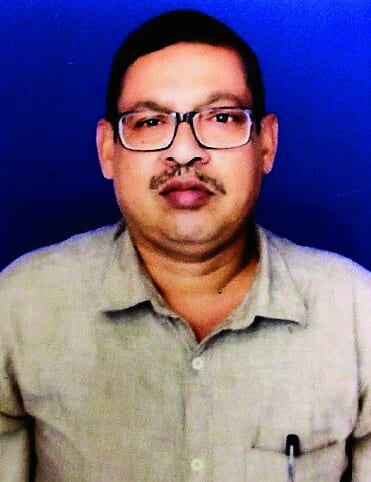 Byomkesh Das, Purulia district secretary, ABTA
Also Read| Mid-day meal workers in UP unpaid for months, funds delayed
The association demands that whoever got jobs by unfair means be fired and those who have qualified for the SSC exam be called for viva, and those who have qualified for the TET, be called for recruitment.
"The government has created some supernumerary posts and the posts have been filled with candidates who do not possess the skills for the required post. As a result, many of the qualified candidates are unable to fend for themselves and their families because they are jobless. We try to help them out with money, ration, etc., but for how long?" said PO Neogi, leader, ABTA, adding that the association can only help a few teachers who are within reach.


The impact
A large number of students enrol in primary school every year. The recruitment of teachers has been practically stalled for close to a decade. Generations of students enrolled in government and government-aided schools are being promoted to successive classes without being properly taught.
"The situation is really bad, there are only two teachers in the school where my two children are studying. We take the extra pain of teaching them at home whatever we can but the question is that there are other children in the school whose parents cannot teach them at home nor spend on tuition classes," said a parent on condition of anonymity. His children are studying in a school in Bardhaman district.
West Bengal has 82,748 government schools and another 253 aided ones. The West Bengal Board of Primary Education (WBBPE) conducted a teachers' eligibility test on December 11, 2022, after a gap of five years for 11,765 vacancies. The number of aspiring candidates who appeared for the TET was over 7 lakh.
Teaching Jobs: Court case
After waiting for results or interviews for years, in 2017, candidates finally filed a case in the Calcutta High Court.
The matter was investigated as the court pronounced a series of orders, starting on June 13, 2022, when Justice Abhijit Gangopadhyay directed the termination of services of 269 primary teachers appointed by the WBBPE. The sacking was overturned after the WBBPE successfully secured a stay on the Calcutta High Court order from the Supreme Court which reportedly directed the fired primary teachers to file affidavits defending their appointments.
Of the 269 primary teachers, Justice Gangopadhyay ordered the termination of services of 193 after perusing their submissions. Of them, 53 primary teachers were removed from their posts on December 23 and the remaining 140 on January 4, 2023.
On January 5, the Calcutta High Court further upheld the dismissal of another 59 primary teachers from the original group of 269.
"We had never imagined that a person who has submitted a blank OMR sheet can get a job. Today just because the unemployed candidates filed a case in the court that the matter has come to light," Das added.
Justice Gangopadhyay had also asked for a CBI investigation into the scam. The CBI enquiry led to the arrest of Kalyanmoy Ganguly in September 2022. Earlier, the ED arrested former education minister and general secretary of the West Bengal unit of TMC, Partho Chatterjee, in July for his alleged involvement.
Also Read| How Odisha is failing its 1.4 lakh children with special needs
Utsasree: The transfer problem
If the controversy over recruitment was not bad enough, the West Bengal government in July 2022, launched the Utsashree scheme which, say teachers, has further damaged public education in the state. It is an online portal to help teachers request for transfer to their home district.
This has resulted in a large number of teachers applying for transfer to the cities, leaving the rural schools further short-staffed.
"Because of this, many teachers recruited for the rural areas migrated to the cities," Das said, adding many of the schools did not admit students for Class 11 and 12 as there are no teachers left to teach higher secondary classes.
Hura Girls High School, for example, has a student strength of 600 but is now left with just seven teachers, said Das. The school does not have teachers for important subjects such as Bengali, life science, physical science and mathematics at the secondary level. Similarly, Jhaldah Girls Higher Secondary School with a student strength of 2,600 has just 12 teachers; 15 teachers have taken transfers to schools in cities. Ichag High School with 1,286 students is left with only nine teachers now.
---
Follow us for the latest education news on colleges and universities, admission, courses, exams, schools, research, NEP and education policies and more..
To get in touch, write to us at news@careers360.com.
More From Pritha Roy Choudhury