NEET UG: NMC may conduct exam or designate 'multiple agencies', says draft policy
NEET UG: NMC may conduct exam or designate 'multiple agencies', says draft policy
NEET Exam: NMC has also set fines up to Rs 1 crore per MBBS seat for medical colleges violating NEET counselling process.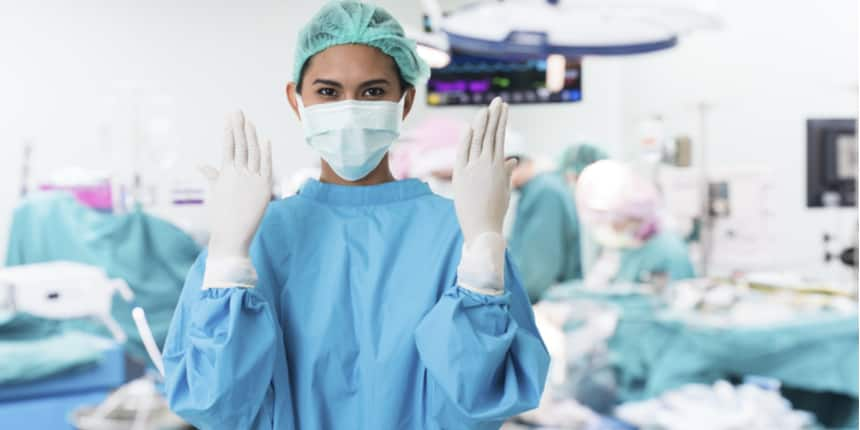 Sanjay
|
Mar 7, 2023 - 12:06 p.m. IST
NEW DELHI: National Medical Commission (NMC) has said that in the future either it will conduct the National Eligibility cum Entrance Test for Undergraduate (NEET UG) or designate an agency or authority to hold the national-level entrance examination for admission to undergraduate (UG) medical courses. It has also set very steep fines – up to Rs 1 crore per seat – for medical colleges found violating the NEET counselling process.
These are among the changes in the draft "Graduate Medical Education Regulations, 2023" (GMER 2023). NMC has said that it may designate "multiple agencies or authorities", to conduct NEET-UG if required. NMC released the draft on February 27, 2023 and has sought comments from the public within a month of its release. At present, NEET UG is conducted by the central National Testing Agency (NTA) which also conducts entrance tests for engineering, management and central universities.
Also read: NMC drafts regulations for UG medical education; Invites suggestions
The medical fraternity told Careers360 that NMC conducting NEET UG may benefit students but "there will be chaos" if the commission hires multiple agencies.
Apart from hinting that NMC may itself conduct NEET UG through the new draft, NMC has, for the first time, prescribed choice-based courses limited to a maximum of one week, in addition to the MBBS curriculum. The commission has also reduced the maximum duration of completion of MBBS course from 10 years to nine years. It has also stated the rules of migration from one college to another, common medical counselling and resolving cases where two more students' NEET scores are tied.
NEET UG: NTA and NMC
The NTA will conduct NEET UG 2023 on May 7 and has started the NEET 2023 registration from March 6.. Eligible candidates can register and fill the NEET 2023 application form till — at neet.nta.nic.in 2023.
"Either the National Medical Commission may conduct the NEET-UG or may designate any such agency or authority by whatever name called, to cause the NEET-UG to be conducted. Provided National Medical commission may designate multiple agencies or authorities, to conduct NEET- UG if such deployment suits the purpose," NMC has said in its draft.
The Under Graduate Medical Education Board (UGMEB) shall determine the language, manner and modalities of conducting the NEET-UG and notify it with "reasonable lead time when it decides to change its policies with regard to conduct of NEET-UG so that aspiring students are not put to a detriment".
Dr Shankul Dwivedi, member of standing committee of Indian Medical Association (IMA) junior doctors' network said that it is unlikely that NMC will conduct the NEET UG examination.
"Through the draft, NMC has hinted that there is a probability that the commission itself will conduct NEET UG examination. It will be best if NMC conducts the exam but I am sure that this will not happen. Because in the draft, NMC has said that it will hire multiple agencies to conduct NEET UG if needed. If it is implemented, then there will be chaos as there will be more chances of data leaks," he said adding, "NMC should have a mechanism that has its own boards with its own employees which conducts medical entrance examinations at all-level."
Dr Hiramani, president of United Doctors Front Association (UDFA) Chhattisgarh unit said: "We don't know how NTA prepares NEET UG question papers. NMC is led by doctors and if NMC will conduct NEET UG exam, then students will be benefitted as all questions will be selected by a panel of qualified doctors."
NEET Scores: Draw-of-lots to break tie
NMC said that in case of tie-in marks of the students appearing for NEET-UG, the respective marks obtained in biology, chemistry and physics – in that order of importance – in the NEET-UG shall be considered. "If the tie were to continue, then draw of lots by using the computer or IT with no human intervention, the eligible candidates shall be selected," NMC said.
NEET counselling, migration, fines
Common counselling for MBBS admissions will continue for all medical institutions in India based on the NEET UG merit list.
Medical colleges violating these NEET counselling rules will be fined Rs 50 lakh per seat the first and second times, Rs 1 crore per seat after that and will be barred from admitting if the violation continues.
Further, the student shall be removed from the medical college and double the number of seats will be reduced for one or more years.
The new guidelines are clearer on the penalties and fines medical colleges will invite for violating admission policies. The 2018 amendments to the erstwhile Medical Council of India (MCI) 'Regulations on Graduate Medical Education, 1997' had stated "Any candidate admitted in contravention or violation of aforesaid shall be discharged by the council forthwith."
The 2018 amendment said that the institution which grants admission to any student in violation of the regulations "shall also be liable to face such action as may be prescribed by the council, including surrender of seats equivalent to the extent of such admission made from its sanctioned intake capacity for the succeeding academic years".
In the draft, NMC has specified that migration shall be granted only from a government medical college to a government institute and from a non-government (private) medical college to a non-government institute. Earlier rules did not restrict migration of students from government to private institutes and vice versa.
"Migration is very rare and it does not affect a large number of students," said Dr Dwivedi.
MBBS: Choice-based courses
Universities must partner with NMC to encourage students to take up skill training in the subjects and areas of their choice, which NMC says "shall stimulate their logical and scientific thinking, and problem solving at the community level and individual levels".
"There shall be a variety of choice-based credit courses of duration limited to a maximum of one week, offered by the medical institutions in addition to the NMC curriculum and the curriculum prescribed by their respective university to their graduating students without hampering the medical graduate curriculum," said NMC in its draft.
"It will be helpful if students are given the choice to study yoga and things related to mental health under choice-based courses for one week," said Dr Rakesh Bagdi Gurjar, former chief of Federation of All India Medical Association (FAIMA).
MBBS curriculum; group teaching
Under the new regulations, UGMEB shall publish the model curriculum and the outcome objectives on the NMC website. Universities will frame their own medical curricula and pedagogy based on it.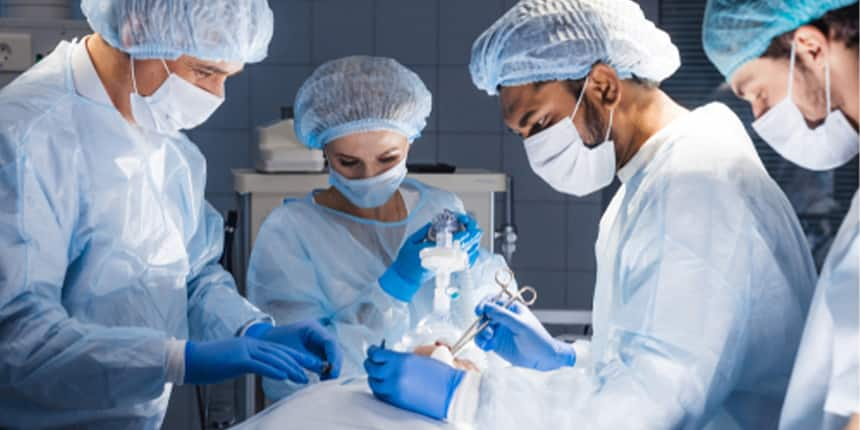 NMC has asked teaching faculty to encourage students toward self-directed learning (Representative image: Shutterstock)
Dr Satendra Singh, faculty association vice-president of University College of Medical Sciences (UCMS), University of Delhi said the onus should be on NMC too to push for reform.
"Already competency-based medical education (CBME) curriculum is a live document; all competencies along with teaching learning methodologies are stated on the NMC website. In addition, medical colleges submit their year-long schedule at the beginning of the new batch. The onus should be on NMC too to push reforms," he said. "A gap to highlight is the lack of trans-affirmative competencies. Despite two high court cases as well as the NMC directive to make curriculum queer-affirmative we still see gender binary and misleading terminologies (hermaphrodite, disorders of sex development) in the curriculum."
In the draft, NMC has asked teaching faculty to encourage students toward self-directed learning and enhance their skills to become team leaders at the primary health care level. It also asked the faculty to understand and apply the concepts of group dynamics in teaching students, team building exercises, and small group teachings.
"The small group teaching (SGT) is an essential part of both UG and PG education. It must be encouraged. The problem is NMC keeps increasing student strength and imparting SGT in a batch of 275. It is really difficult and dilutes the standards. Teachers prefer SGT but logistics do not support them," Dr Singh, professor of physiology at UCMS said.
Also read: Medical Education: Faculty shortage in medical colleges is hampering training of doctors
Students welfare
While accepting that "issues related to ragging disrupt student's well-being" and "student welfare is central to a good learning atmosphere", NMC said that students are expected to abide by the Prevention and Prohibition of Ragging in Medical Colleges and institutions Regulations, 2021.
"There shall be an elected student association and representation of students in decision making by the medical college or institution affecting student welfare," NMC said.
Suryanash Tripathi, MBBS first-year student at Sri Aurobindo Institute of Medical Sciences (SAIMS), Indore said: "There are different councils of the students' association which deal in different fields like sports, cultural, fine arts, fundraising etc. This gives a chance to students to develop their leadership. The students association of my college recently held a protest against the college administration as stipends of many students were delayed. I think students will always benefit from such students association."
---
Follow us for the latest education news on colleges and universities, admission, courses, exams, schools, research, NEP and education policies and more..
To get in touch, write to us at news@careers360.com.
Know More About
Exam Date

03 Jun, 2023 - 05 Jun, 2023
Download Exam Brochure