How Odisha is failing its 1.4 lakh children with special needs
How Odisha is failing its 1.4 lakh children with special needs
Odisha doesn't allow teachers holding qualifications in special education to join regular schools. This has left the vast majority of its 1.46 lakh disabled students without vital support.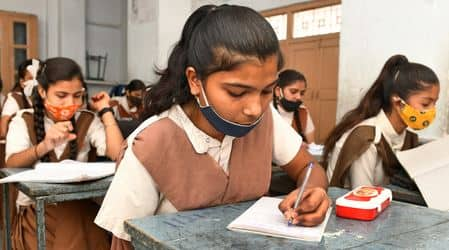 Sanjay
|
Feb 23, 2023 - 6:37 p.m. IST
NEW DELHI: Shubhakriti Sahoo, mother of a deaf student Omprakash Shahoo, nine, has sent a legal notice to a senior Odisha government official demanding appointment of a special educator and other equipment and facilities at the Puri district government school where her child is in Class 4. She is among the thousands of poor parents of children with special needs who have now taken up the legal battle against the state government for quality and inclusive education.
Shubhakriti complained that regular teachers don't pay attention towards children like her son and the lack of inclusive learning activities in the school is killing his interest in studies.
"There is no proper sitting arrangement in the classroom and most often my child is made to sit on the last bench and hence he is not able to hear what the teacher is teaching. The teachers don't pay any extra special attention towards my child and don't teach him in sign language. There is no special activity for him where he can learn things easily. Though he plays with other children during lunch hour, he does not learn how to write and read. This is resulting in his disinterest in studies and it is demotivating for him," she told Careers360
The absence of special educators is a result of Odisha government's policy of not appointing teachers holding Bachelor or Diploma in special education qualification in its regular schools. They can be appointed only in "special schools" of which there are less than 150 in the state. The vast majority of disabled children are in regular public schools.
Lack of special educators is one of the main factors behind the continuous decline in the number of disabled students from primary to higher secondary level, said Birabar Samantasinghar, president, Odisha Secondary Special Education Teachers' Association (OSSETA).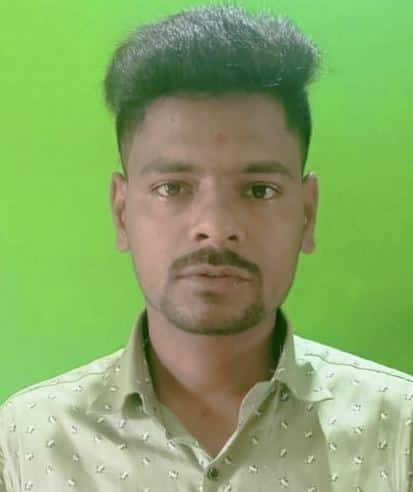 Birabar Samantasinghar, president, OSSETA.
Large numbers, few resources
According to the union education ministry's Unified District Information System for Education Plus (UDISE+) report 2021-22, there are more than 1.4 lakh children with special needs enrolled in Odisha government schools. The data shows their number drops as the group progresses through school. The distribution of disabled children across classes is given below.
| | |
| --- | --- |
| Classes | Number of CWSN |
| 1 to 5 | 76,660 |
| 6 to 8 | 47,008 |
| 9 to 10 | 20,021 |
| 11 to 12 | 2,675 |
| Total | 1,46,364 |
The parents and experts said disabled children are dropping out due to lack of special educators and inclusive environment, facilities and equipment. Out of 49,072 government schools, only 27,077 schools (55.2%) had functional CWSN-friendly toilets; 42,392 (86.4%) had ramps; and 36,863 (75.1%) had ramps with handrails.
Odisha has the sixth-highest number of disabled children in school, following Tamil Nadu (1.55 lakh), West Bengal (1.52 lakh) Bihar (1.77 lakh), Maharashtra (2.57 lakh) and Uttar Pradesh (3.26 lakh), according to UDISE+ 2021-22 report.
In an October 2021 order, the Supreme Court had directed states to appoint special teachers in schools on a regular basis before the start of the 2022-23 academic year. In July 2022, the Odisha government informed the Supreme Court that the "recruitment rules of special teachers in normal schools are yet to be framed by the school and mass Education department".
Also Read | How a '10th pass' government employee gave his language a script, won the Padma Shri
In September, 2022, the union education ministry amended the Right of Children to Free and Compulsory Education (RTE) Act, 2009, to mandate one special education teacher for every 10 pupils with disabilities in Classes 1 to 5 and every 15 pupils in Classes 6 to 8.
However, the Odisha government is yet to announce any vacancy for special educators. Meanwhile, thousands of candidates with Bachelor of Education (BEd) degrees in special education are without jobs despite clearing the Central Teachers Eligibility Test (CTET) and Odisha TET.
With legal assistance from Delhi-based NGO Social Jurist, OSSETA is holding a door-to-door campaign to raise awareness about rights of CWSN. It is also helping parents send legal notices to Suresh Chandra Mahapatra, Odisha's chief secretary.
Affecting growth
Parents alleged that regular government school teachers lack empathy and their children are being neglected.
Madhusandhya Panda's daughter Pragati is deaf and currently studying in Class 2 at a Cuttack government school. "My child is dealt with like other school children even though she is disabled and requires extra attention," said Panda. "I have sent a legal notice to the Odisha government for appointing special educators as they are trained to understand my child's problem and help her learn."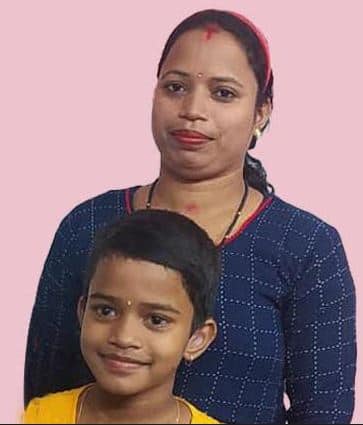 Madhusandhya Panda with her daughter Pragati
Barsha Mathan's son Satyam is hearing-impaired and in Class 2 at a government school in Purohitapur, Jagatsinghpur district. "The regular teacher does not know how to handle a child like Manthan. My child is not able to participate in games and other activities. He complains to me that he feels neglected and ignored," she said.
Finding teachers
Odisha already has a large number of teachers specially trained to teach disabled children. They are just not in the schools.
"The BEd special education candidates are trained to deal with disabled students but the government is not appointing them but hiring block resource persons as teachers instead," said Samantasinghar of OSSETA.
Also Read | 'Person, not anatomy': How disabled MBBS students fight challenges in medical colleges
Instead of hiring permanent special educators as directed by the Supreme Court and education ministry, Odisha has tasked block resource persons to look after disabled children. Block resource persons are not attached to any one school but to the Block Resource Centre (BRC) and provide academic support to dozens of schools.
"I have to look after 300 schools in a year and we cover 30 to 40 schools in a month and visit homes of disabled students during school holidays. It is not possible for us to look after every disabled child properly," said a block resource person asking not to be named. Plus, he has been working as a contractual worker since 2010 and gets paid just Rs 13,000 monthly.
According to the Odisha government, 632 resource persons trained in special education are working at block level to provide support to CWSNs. This means a single resource person is looking after more than 231 CWSNs.
Special schools
The Odisha government is running special schools for this group of children. There are 146 such institutions funded by Odisha government's social security and empowerment of persons with disabilities department (SSEPD) and mostly managed by non-government organisations (NGOs). There are 8,450 students enrolled in these – 5,327 boys and 3,091 girls.
Realising that the regular government school near her home in Jagatsinghpur is not helping her son, in 2022, Padmalaya Satpathy moved her blind son, Raj Kumar, to a special school in Class 9. She agreed to send him to a school 18 km away hoping for "quality education" but found no "special facilities" and no "special educator".
"I started living in a rented room near the special school and it has placed a huge financial burden on my family. But there are no special facilities here. They don't provide braille books. I have had to purchase them from outside," said Satpathy.
OSSETA state co-ordinator Deepak Pradhan argued that special schools are based on "segregation and discrimination policies".
"There should not be separate schools for disabled and abled children. We are demanding an inclusive education policy in which all students study in the same government schools and are treated equally," he said.
Pradhan pointed out that most of these schools are located near district headquarters and are inaccessible. "Even these schools lack proper inclusive infrastructure and don't have quality special educators. The salaries of teachers teaching here are often delayed," he added. Out of 491 approved strength, only 474 special educators are working in special schools, according to the Odisha government.
Also Read | School Education: How Indian children fell behind after Covid-19
BEd Special Education degree holders
Suchitra Paikaray completed her BEd in special education from a college in Bhubaneswar in 2017. She cleared CTET and Odisha TET between 2018 and 2019.
When still in school, Paikaray had faced a health crisis which left her unable to grasp "anything taught to me between Classes 5 and 7". That experience motivated her to pursue special education after graduation. "I learned about learning disabilities among children. I wanted to contribute towards the betterment of disabled community," she said.
However, Odisha government's advertisements for teaching posts issued in 2021 and 2022 categorically state: "Candidates having special BEd or DEd are not eligible for the post of Trained Graduate Teacher TGTs and Post Graduate Teachers (PGTs)." This effectively rendered special educators ineligible to teach in regular schools, even those with disabled children enrolled.
"Our BEd course enabled us to teach both general and disabled school students. Why are we not eligible to teach in Odisha government schools?" asked Paikaray.
Biram Samantasinghara completed his BEd in special education in 2018 and cleared CTET in the same year. "Government is not bringing any new vacancies for us and I am 30 years old and will become ineligible for teaching posts in a few years, " he said.
Also Read | KVS asks schools to engage special educators on contract after Delhi HC orders 'regular posts'
Legal notices
Debi Prasad Tripathy, treasurer, OSSETA said that organisation members are visiting villages to educate parents about the rights of CWSN and helping them send legal notices to government officials.
Ashok Agarwal of Social Jurist said he is helping the OSSETA to enable parents to create mass movement through legal means.
"The Odisha government is not appointing special educators in schools even though it has been guaranteed through an amendment to Right to Education (RTE) Act notified by the union education ministry in September 2022. To force the government to appoint special educators, I am helping OSSETA to enable parents of CWSN to send notices under section 80 Civil Procedure Code (CPC) seeking enforcement of RTE Act 2009 provisions. The government has to fulfil the valid demands of parents within two months, failing which parents will move to different district and sessions courts. It is bound to have an effect as masses are coming together to seek justice for their children," he said.
---
Follow us for the latest education news on colleges and universities, admission, courses, exams, schools, research, NEP and education policies and more..
To get in touch, write to us at news@careers360.com.