'Trapped' in a course: Delays in Bihar universities can make a BA last 6 years
'Trapped' in a course: Delays in Bihar universities can make a BA last 6 years
In Bihar's state universities, a 3-year BA course can take twice as long; an MA, 4 years. Delays have derailed careers, made education expensive.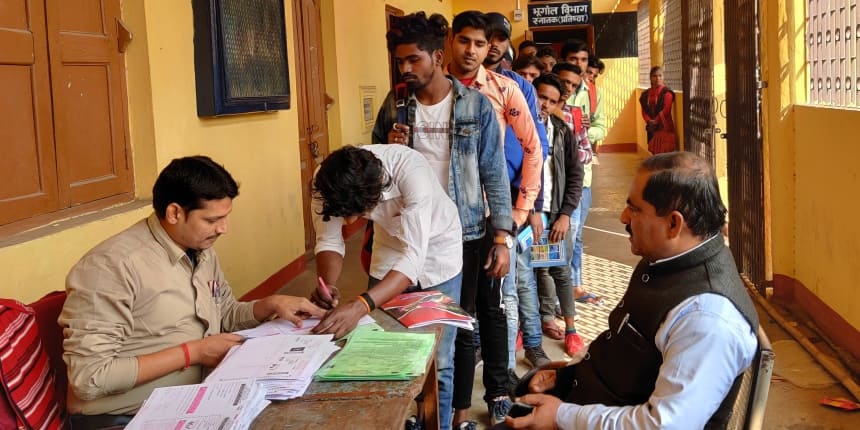 Sanjay
|
Jul 20, 2022 - 12:02 p.m. IST
NEW DELHI: Gulshan, 21, a BSc student at Patliputra University, Patna took admission in 2020 but wrote his first year exam in June 2022. "It is a normal procedure for the university. The university can take four years to award me my graduation marksheet," he said. "I am afraid that I may become overage for government exams."
That is exactly how Aditya Chaturvedi lost the "golden opportunity" of becoming an officer in the Indian defence forces.
Chaturvedi had cleared the written national-level Combined Defence Services (UPSC CDS) exam conducted by the Union Public Service Commission (UPSC) in January 2020. The CDS selection process involves three stages– written test, interview and medical exam. "After clearing the first stage of the CDS selection process, I got a letter to participate in the Services Selection Board (SSB) interview. I did not participate in the second round of selection, because I didn't have my graduation marksheet. I lost a golden opportunity to live my dream as an officer in the Indian defence forces due to the inability of the JP University administration which could not conduct the exam on time," he said.
The Bihar government-run Jai Prakash University, Chapra, has failed to conduct exams on time for years. In consequence, it took Chaturvedi nearly six years to complete his three-year undergraduate (UG) course. He took admission in August 2015 in BSc (Hons) physics in an affiliated college and finally graduated in June 2021.
Also Read | Bihar professor who returned salary of Rs 24 lakh issues apology,
Wild delays in conducting exams and declaring results in Bihar's state universities has meant lakhs of students like Chaturvedi and Gulshan remain stuck in undergraduate courses for years, their careers delayed and opportunities missed. Students living in rented accommodations are compelled to spend more money as their programmes drag on for years past the stipulated time.
"The university issued examination forms for our first year examination in 2018- the year in which I was supposed to sit for the final year examination," Chaturvedi told Careers360. "I wrote my second year examination in 2019 and the third year exam was delayed due to COVID-19. I got my UG marksheet in June 2021."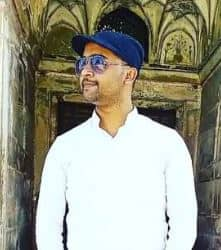 Aditya Chaturvedi, former student of Jai Prakash University, ChapraSimilarly, Vikash Jha could not appear for the National Eligibility Test (UGC NET) because he didn't have his postgraduate degree. He took four years – 2016-20 – to complete the two-year M.Com programme at Magadh University, Bodh Gaya. "Now, I am preparing for government jobs after losing two years due to the university's failure to hold examinations on time," he said.
Six years for BA
There are lakhs of former students of Bihar's 17 state universities like Chaturvedi who missed their chances of applying for government jobs due to delays. Although officials cited the Covid-19 pandemic as the reason, delays in academic sessions had been a regular affair at most of the state universities long before that.
In these universities, a three-year undergraduate (UG) course can take four to six years to complete and a two-year postgraduate course, three to four years. The universities do not adhere to any fixed academic calendar, claimed students and alumni.
Students leaders and teachers associations argued that corruption in the higher education institutes, shortage of teaching and non-teaching staff and dependence on contractual and daily-wage staff have affected proper functioning of the universities.
No calendar, results delayed
Of the 17 universities run by Bihar government, only five had uploaded their academic calendars on their websites for the previous academic session, 2021-22. The result sections show that except Chanakya National Law University, Patna – part of the NLU network – academic sessions are delayed at all of the remaining 16 universities.
Gunjan Kumar Goswami took more than four years to complete the three-year BA (Hons) in political science at Bhupendra Narayan Mandal University (BNMU), Madhepura. He took admission at BNMV Commerce College, Sahugarh, in July 2013 and graduated in 2017. "I could not sit for the Combined Graduate Level (CGL) exam conducted by the Staff Selection Commission (SSC) as I did not have a marksheet and wasted one year," he said.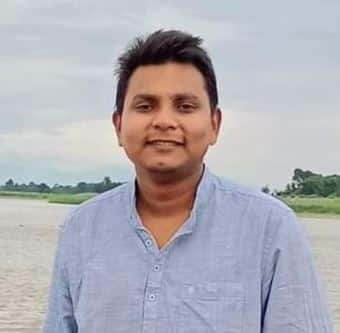 Gunjan Kumar Goswami, former student of BNMU, MadhepuraNikhil Kumar completed his MA in political science in four years – 2015 to 2019 – at BNMU Madhepura. "I could not apply for several government jobs as I did not have my postgraduate marksheet. Now, I am doing a PhD from Purnea University, Purnia in which I was enrolled for 2019-22 but am yet to be asked to submit my thesis," he said.
Also Read | 5.6 lakh teacher vacancies in 15 states; 3 lakh in Bihar, Uttar Pradesh
The delay in academic sessions often results in mental pressure on the students as they feel "trapped" in a course.
"Your peers start getting government jobs and admission in top universities. You think of quitting studies and feel stuck. My brother is one year younger than me. He joined the Navy after clearing Class 12. I was angry over the fact that my younger brother had a job and I was doing graduation even after clearing the CDS written examination," said Chaturvedi, now employed in a public sector bank.
Staff shortage, corruption
Officials blamed the Covid-19 pandemic for the delays.
Rajesh Kumar, examination controller at BNMU, Madhepura said, "Our UG courses are running smoothly but PG courses are running one year late. Earlier all sessions were late by at least one year but then COVID-19 pandemic made it worse. We are working hard to ensure that all sessions complete on time."
A senior-level official at Magadh University, Bodh Gaya, said on the condition of anonymity, that apart from COVID-19, the low number of staff is also the main reason behind delay in academic sessions. "The university is aware that there is a shortage of staff and teachers are overburdened but we are trying our best to run all academic sessions smoothly."
Yogendra Mahto, professor in the department of Hindi at Tilka Manjhi Bhagalpur University, Bhagalpur, said that before the onset of Covid-19, academic sessions were regular.
Also Read | Bihar government allows 20,000 more seats in colleges: Report
"However due to COVID-19 academic activities were impacted and now sessions are running late. Apart from COVID-19, it is the university's fault that it could not fill its vacant positions of teaching and non-teaching staff. Currently, 110 guest faculties are working in the university. The examination department also delays the exam due to protests from a section of students who demand the postponement of exams to sit for government job examinations. The delay in salaries and promotions of regular faculties also affect academic activities," he explained.
Kanhaiya Bahadur Sinha, working president of Federation of University Teachers' Associations of Bihar (FUTAB), said most of the colleges of Bihar are running with very few or ad-hoc faculties. "Faculty crunch is definitely a demotivating factor and affecting academic activities. Students who can afford, or even with loan facilities, are opting to study in Bengaluru, Pune, Delhi and Mumbai."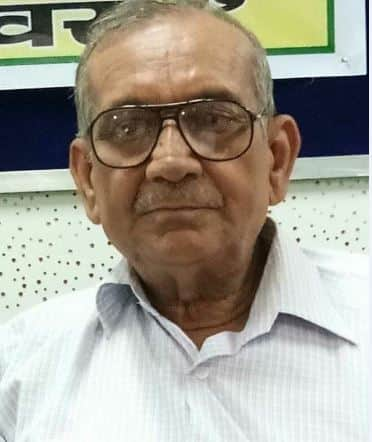 Kanhaiya Bahadur Sinha, working president of FUTAB"There are also irregularities in financial management of the universities. Bihar bureaucracy uses all types of jargon to put universities in a financial crunch. Retired teachers, a good number of them are octogenarians, are still waiting for their 7th Pay Commission arrears. Linking university grants to the treasury has now become a primary reason for delay in salary, pension and arrears," he added.
Bihar higher education
In the National Institutional Ranking Framework (NIRF) 2022 only one institution in Bihar – the centrally-run Indian Institute of Technology (IIT) Patna – featured in the overall ranking of top 100 higher education institutions in the country. IIT Patna was at 41th position in the list of top 50 institutions in the research category. In the engineering category, IIT Patna and the centrally-run National Institute of Technology (NIT) Patna were in the top 100. In the category of architecture, NIT Patna secured 30th rank, Indian Institute of Management (IIM), Bodh Gaya secured the 73rd rank in management category while National Institute of Pharmaceutical Education And Research (NIPER), Hajipur secured 75th rank in pharmacy category.

None of the state-run higher education institutions from Bihar figured among any of the 11 categories in NIRF 2022 released by the union education minister Dharmendra Pradhan on July 15. Chief Minister Nitish Kumar-led Bihar government claims to have made the largest allocation of its annual budget to the education department.
According to the All-India Survey on Higher Education (AISHE) report 2019-20, the latest available, Bihar has seven colleges for every lakh of youth in the 18-23 year age-bracket and colleges have an average enrollment of 1,703 students.
While the national pupil-teacher ratio (PTR) in regular universities and colleges stands at 28, in Bihar, it is over 50.

Also Read | Indians with foreign university degrees eligible for Bihar Govt jobs
In Bihar, the government has tasked the seven-member Bihar State University Service Commission (BSUSC) to fill large-scale vacancies in the state universities. The commission was dissolved in 2007. Ten years later, in 2017, the state legislature passed the Bihar State University Service Commission Act to reconstitute the commission. It became functional in 2019 with the appointment of Rajvardhan Azad as its first chairman whose tenure was extended by another three years on June 9, 2022.
Also Read | BPSC exam cancelled after question paper leaks on social media
In September 2020, the BSUSC had invited applications for regular appointment to 4,638 vacant posts of assistant professors in 52 subjects at different universities and constituent colleges under them. Till June 17, 2022, it had selected just 146 candidates, the documents on its website show.
Universities are also inviting candidates to apply for guest faculty positions but not making appointments, a candidate alleged.
Shrimant Jainendra, former research scholar of Jawaharlal Nehru University (JNU), went to Patliputra University, Patna, to have his documents verified for the appointment of guest lecturer on June 16. "This was the fourth time that the university issued an advertisement for the appointment of a guest lecturer. They had issued similar advertisements in 2018, 2019 and 2021 but cancelled the process citing some mistakes. Earlier, teaching faculties were not recruited through BSUSC and now they do not know the appointment process," he said.
Bihar education minister Vijay Kumar Choudhary on June 21 held a meeting with vice chancellors, registrars and exam controllers of state universities and directed them to announce all held-up results by December 2022 to streamline the academic sessions.
Also Read | Bihar: Regional languages to be medium of instruction in elementary schools
Earlier, Choudhary had written to the Governor, Phagu Chauhan, also chancellor of the state universities, to take a special initiative to fix the derailed academic sessions, especially at Magadh University and JP University. Choudhary and Rekha Kumari, director, higher education, Bihar, did not respond to the calls or texts.
The current batch
Students currently enrolled fear they will miss their chance at government jobs due to delays.
Neeraj Choudhary, a second-year BCom student at Lalit Narayan Mithila University, Darbhanga, took admission in June 2019 and wrote his second year exam in June 2022. "I was planning to apply for a Masters of Business Administration (MBA) course in a Gujarat college in August this year. However, I won't be able to do so due to delay in academic sessions. The students like me who are living in rented accomodations now have to spend more money for their education due to delay in session," he said.
Also Read | Astronomy labs transform 105 Bulandshahr schools, foster 'community learning'
Radhika Kumari, a BCom student of BNMU, Madhepura took admission in August 2019 and submitted the form for third year in June 2022. "I think there will be a delay of one year in my graduation. I am preparing for banking examinations," she said.
The Covid-19 pandemic has worsened the situation. Patna University, which is known for its regular and on-time academic session is also facing delays in the case of a few courses. "I took admission in Bachelor of Mass Communication in August 2020. The first year exams were held in November 2021 and the results are yet to be announced," said student Gautam Bhagat. "Meanwhile, we also wrote our second year examination on June 22. Teachers have promised that they will manage and complete our course on time."
---
Follow us for the latest education news on colleges and universities, admission, courses, exams, schools, research, NEP and education policies and more..
To get in touch, write to us at news@careers360.com.