Reforming MTech: IITs, other engineering colleges are launching PG degrees in new fields
As the MTech loses steam across engineering colleges, IITs are launching multidisciplinary, industry-oriented programmes to keep it relevant.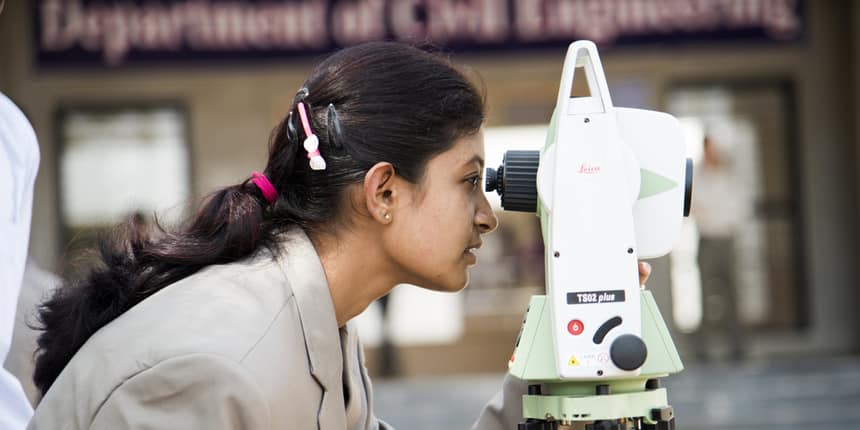 NEW DELHI: The postgraduate engineering programme – the MTech – has been facing an existential crisis over the past few years. There are fewer students opting for MTech and these programmes also see a high number of dropouts.
The reason, according to educationists, was that the course did not improve job prospects and acted as an "in-between course" before a PhD. While the MTech in popular branches of engineering such as computer science and electrical remains popular, there is a lack of demand for courses in other disciplines. Even premier institutions such as the Indian Institutes of Technology (IIT) faced this problem and had, in 2019, decided to raise the fee of MTech courses to discourage students who were simply waiting for jobs from joining, a move they were compelled to roll back.
Most academics now agree that the other MTech courses that see enrollment dropping or high dropout rates should be revamped into more interdisciplinary, job-oriented and relevant programmes. Over the past two years, the IITs have introduced a host of multidisciplinary but specialised MTech programmes in fields ranging from artificial intelligence and data science to electric vehicles, advanced materials and nanotechnology, and drinking water and sanitation.
Also Read | Engineering: 60% seats vacant, BTech in regional languages see a slow start
MTech: Declining popularity
From 2014 to 2018, 15 to 20 percent of MTech seats across Indian Institutes of Technology (IITs) went vacant, according to a report by the Indian Express in 2020. This was even more true for colleges affiliated to state universities. In Maharashtra alone, 67 percent of MTech seats went vacant in the academic year 2021-22, according to a report by the Times of India.
In early 2022, Anna University announced that colleges can offer PhD programmes without offering MTech programmes and many started shutting down MTech departments.
Nearly 85 percent of seats in MTech courses in Anna University were vacant in 2022, according to a report by the New Indian Express.
MTech also saw a huge chunk of dropouts. From 2017 to 2019, over 2,400 students dropped out from the 23 IITs, the ministry of education had revealed in the Parliament.
In 2019, a three-member committee on reforming MTech proposed increasing the fees gradually, to nearly double the amount, to "discourage non-serious students" who "leave the programme midway to take up employment or prepare for competitive exams". The fee-hike proposal received push-back from students and was not implemented.
Also Read | IIT Patna CSE team working on curbing hate speech online
Engineering PG: 'In-between course'
Educationists said that for students, MTech has become an "in-between '' course that does not improve job prospects but acts as a bridge to get PhD which will allow them to take up faculty positions in the colleges.
"Although it is still popular in the tier 1 colleges, there is a major lack of demand for MTech in the past five years…MTech was mainly opted for faculty jobs in future. But now there is no incentive to take it up as even faculty jobs have dried up because there are fewer seats being filled in engineering overall," said Asad Ahmed, professor at the KCG College of Technology, affiliated to the Anna University. "MTech has become an in-between course. It does not lead to better job prospects and now that PhDs are being made compulsory for teaching jobs, it does not help there either. If given an option between a job and an MTech, students prefer to go for a job."
Some private universities have even offered fee waivers to attract more students to MTech to enhance the universities' research capabilities. SRM University in Andhra Pradesh is offering MTech with 100 percent fee waiver. The KCG College of Technology, under Anna University, is also providing scholarships for their students for MTech programmes.
"We have actually started providing incentives to students like scholarships for individual students, allowing them to work in the laboratories or connecting them with other funded projects. This has actually shown an improvement in the admission numbers this year compared to the last five years," said Ahmed.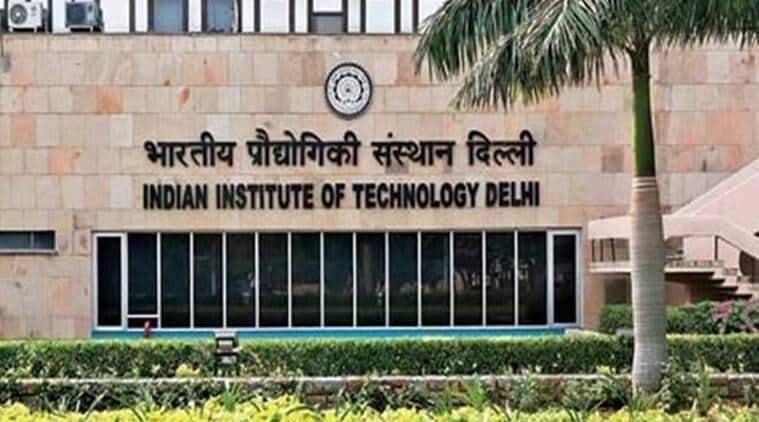 IIT Delhi has launched an Mtech in machine intelligence and data science (source: Wikimedia Commons)
MTech and jobs
Some educationists argued that the lack of demand is a result of the state of the job market. The courses relating to fields that employ a large number of engineers, such as software, are still popular among students, they said.
"There is a little bit of a market economy in this. In computer science, MTech is still doing well. Maybe MTech in some other disciplines where high paying jobs require advanced know-how they might be limited. But that is not true in computer engineering, in general, that is not true in electrical engineering. That is absolutely not true in AI and machine learning because the number of jobs is unbelievably high. There is a huge demand and there is a very limited skill supply," said Mausam, head of the School of Artificial Intelligence, IIT Delhi.
Also Read | ISRO's Translator: How CSTT builds vernacular glossaries of engineering, scientific terms
The trends seen in MTech are also present in the undergraduate BTech courses. "Even in undergraduate curriculum a lot of the disciplines are not able to give jobs to students. Many students end up in IT jobs, banking, or jobs in the financial sector. This is just a function of the total number, and quality, of jobs available in the sector," said Mausam.
Recasting the MTech
Premier institutions such as the IITs have started offering specialised MTechs to attract students. IIT Roorkee, for instance, has started an MTech in drinking water and sanitation.
"Drinking water and sanitation is one of the United Nations sustainable development goals. But nowhere is an engineer available for changing the infrastructure in water and sanitation," said Ashish Pandey, head of the department of water resources development and management at IIT Roorkee.
"Leakages are a huge problem that can lead to contamination. So, we have to use the latest technology for that. Also, we have to think of how water resources can be sustainable. Engineering can be very helpful in this regard," said Pandey.
Also Read | NAS 2021: Punjab, Rajasthan top performers across school levels, subjects
IIT Delhi is offering an MTech in machine intelligence and data science which is attracting a lot of students, according to the institute. "I cannot give you the full figures yet but there has been a huge demand for MTech in machine intelligence and data science. A huge number of students have applied for the programme so we are really excited," said Mausam.
IIT Madras also announced nine new interdisciplinary MTech courses in energy systems, robotics, quantum science and technology, computational engineering, advanced materials and nanotechnology, data science, cyber physical systems, complex systems and dynamics, and biomedical engineering. IIT Delhi also launched an MTech in electrical mobility.
Curriculum change
Academics felt that it is vital for MTech courses to be recast into more interdisciplinary ones to make them more industry-relevant.
"I think for both B.Tech and MTech, there is a need to focus on interdisciplinary studies. Most of the job roles, including the ones outside India, require some sort of interdisciplinary understanding," said Ahmed.
"For example, if it is robotics, the students should know some programming as well as the mechanical aspect of it. Also, in medicine there is a lot of scope for engineering like using virtual reality for laparoscopic surgery. For that, students need some understanding of biology," said Ahmed.
They said that, as with all programmes, the curriculum has to keep pace with the changing times and focus on making students more employable.
"We must always make sure that the curricula that are put together will lead to students who are highly employable as well as have an opportunity to seek research. MTech programmes should always cater to research and industry employability needs," said Mausam. "Every MTech programme can have a role to play as long as they stay relevant. They must ask the questions that are relevant today and even the questions that will become relevant tomorrow but avoid asking questions that were relevant once upon a time."
---
Follow us for the latest education news on colleges and universities, admission, courses, exams, schools, research, NEP and education policies and more..
To get in touch, write to us at news@careers360.com.
Know More About
NIRF Rank
4
Rating
4.7/5
Download Brochure