How engineering colleges are preparing for BTech in regional languages
AICTE has allowed 11 institutions to teach BTech in computer science, mechanical, electrical engineering in regional languages. They need teachers, translators, textbooks.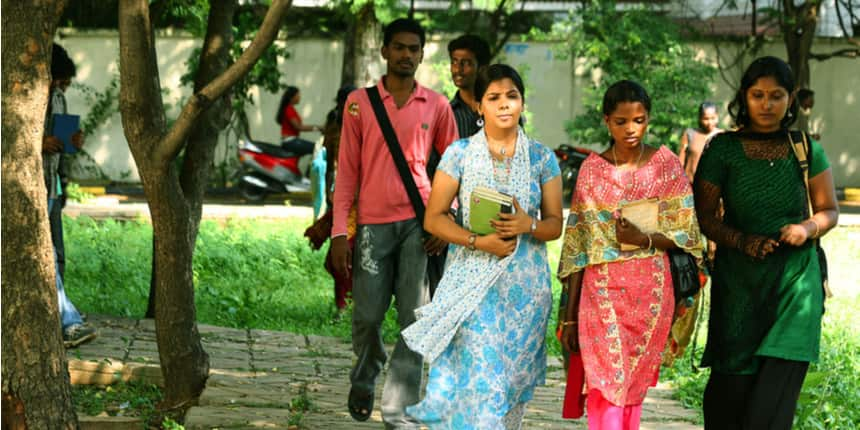 NEW DELHI: Sanjeev Bhalla, director of Pranveer Singh Institute Of Technology, Kanpur, Uttar Pradesh is looking for teachers with good Hindi diction among the staff. Close to the start of the new academic year, the All India Council for Technical Education (AICTE) has cleared 11 engineering educational institutions to admit more than 600 students in BTech courses in regional languages. The private college in Kanpur is one of them.
Bhalla wished he had more time. "It is a last-minute decision by the AICTE because normally decisions like these are taken one year in advance. We might have to identify a few teachers who have good diction in Hindi," he said.
According to the revised AICTE academic calendar, the classes for the first-year students will start by October 25. So close to the start of the academic year, institutions are yet to recruit dedicated teachers for these courses.
Like Bhalla, Nilkanth Chopade, deputy director of Pimpri Chinchwad College of Engineering, Pune, Maharashtra, has "identified a few teachers" to teach engineering in Marathi. "After we receive second-level approvals from the state government and directorate of technical education we will start recruiting teachers as well. These teachers will be a part of the translating activities as well," he said.
For a class of 60 students, each institution is planning to recruit new teachers, translate course material and map out bridge courses that can facilitate learning in the respective vernacular. AICTE is working on translating existing engineering textbooks and creating original ones. But most of the institutions are hoping to tide over the first year with online classes and translated material from AICTE and expecting things to fall into place by the second year.
Also Read | Anna University's Tamil-medium BTech courses see low enrolment, no growth
BTech beyond English
The AICTE-approved courses will be offered in four educational institutions in Uttar Pradesh, two in Rajasthan, and one institution each in West Bengal, Maharashtra, Uttarakhand, and Andhra Pradesh. All institutions are offering BTech programmes, except Technique Polytechnic Institute, Hooghly, West Bengal which will offer diplomas in electrical engineering.
Select BTech courses like computer science, mechanical and electrical engineering will be taught in 11 regional languages including Hindi, Marathi, Tamil, Telugu, Kannada, Gujarati, Malayalam, Bengali, Assamese, Punjabi, and Odia.
"We have roped in teachers, senior students, individuals, and professionals to write manuscripts in regional languages and translate existing material. This content is further translated into other languages through an artificial intelligence-based tool. Since the tool does not accurately translate the material, we have a separate body of experts that proofreads and translates the books as needed," said Rajive Kumar, member secretary, AICTE. These 11 institutions were selected on the basis of the National Board of Accreditations and other quality parameters, he added.
Translating engineering course material
While some institutions are expecting translated course material through AICTE, others are tying up with regional agencies and translating course content in-house.
"As an autonomous institution, we make our own framework of curriculum for first-year students. There are a few agencies like Maharashtra Knowledge Corporation that are running diploma-level courses in Marathi. They have study material in Marathi which we are trying to procure for our students. We also have a monitoring committee and they are responsible for overseeing the translation of books and course material," said Chopade of Pimpri Chinchwad College of Engineering, Pune
Also Read | JEE Main 2021 Session 3 Live Updates (Day 1): Shift 1 and 2 analysis, paper analysis, answer key
"Our immediate requirement is books for first-year students which is more or less same across branches. For second-year onwards, branch-specific course material will be needed. We are also planning to translate the best course material available for each course and make our own set of books as well," said Rakesh Kumar Sharma. Vice-Chancellor, Graphic Era (Deemed to be University). It will offer BTech in computer science, mechanical engineering and electrical engineering in Hindi-medium.
For online classes, institutes are relying on the education ministry's massive open online courses served through SWAYAM and NPTEL. The website currently has translated e-books in eight regional languages excluding Assamese, Punjabi and Odia. As per government data, by March AICTE had already translated 521 subjects into e-books. The highest number, 130 courses, have been translated into Hindi followed by Tamil with 94 courses.
"We are planning to use NPTEL and SWAYAM platform in the initial stage but we have ten teachers who have been selected by the AICTE to translate the course material in Bengali," said Avijit Karamkar, principal of Technique Polytechnic Institute which is the only institution offering diploma in engineering in Bengali.
Bilingual mode of instruction
Even though the course will be taught in the regional language, the head of these institutions maintain that the course cannot be taught without using English technical terms. Since most will offer BTech in computer science, there are many technical terms with no perfect equivalent in regional languages.
"Engineering contains a lot of terms and concepts which cannot be translated into Hindi. Most of our teachers' mother tongue is Hindi so there should not be any problem in classroom teaching. However, if a student is working on a software like Python or JAVA, the operating language will be English. We do not expect a programmer to code in Hindi as the syntax will not work. Therefore the medium of instruction will be more or less bilingual," said Bhalla of Pranveer Singh Institute Of Technology, Kanpur.
Also Read | What is "cache setting" in Tamil?
Moreover, institutions are also planning to run bridge courses to enable students to compete in a job market that "prefers English-speaking candidates".
"The problem remains that the job market does not accept Hindi so we might start a bridge course. We already have a comprehensive training programme mapped with the existing curriculum. For the first four semesters we teach professional English to our students. So we are planning to introduce a similar course for students coming to learn in Hindi as well," said Bhalla.
Others are collecting opinions of prospective hiring companies to know the requirements. "We are in the process of taking a survey from all the recruiters that participate in our campus placements. We are trying to understand what their requirements are for fresh graduates and accordingly, we will make arrangements for our students. We do not want our students to lag behind," said Chopade.
AICTE-approved engineering institutions offering BTech in regional languages (2021-22)
| | | | | |
| --- | --- | --- | --- | --- |
| Name of the Institutes | States | Affiliating University | Course type | Branch |
| Poornima Institute of Engineering and Technology | Rajasthan | Rajasthan Technical University, Kota | Undergraduate | Computer Engineering |
| Graphic Era (Deemed to be University) | Uttarakhand | Graphic Era University, Dehradun | Undergraduate | Computer Science and Engineering |
| Poornima College of Engineering | Rajasthan | Rajasthan Technical University, Kota | Undergraduate | Computer Engineering |
| Noida Institute of Engineering and Technology | Uttar Pradesh | Dr. A.P.J. Abdul Kalam Technical University, Uttar Pradesh, Lucknow | Undergraduate | Computer Science and Engineering |
| Technique Polytechnic Institute | West Bengal | West Bengal State Council of Technical Education, Kolkata | Diploma | Electrical Engineering |
| Ajay Kumar Garg Engineering College | Uttar Pradesh | Dr. A.P.J. Abdul Kalam Technical University, Uttar Pradesh, Lucknow | Undergraduate | Computer Science and Engineering |
| Pranveer Singh Institute Of Technology, Kanpur | Uttar Pradesh | Dr. A.P.J. Abdul Kalam Technical University, Uttar Pradesh, Lucknow | Undergraduate | Computer Science and Engineering |
| GL Bajaj Institute of Technology & Management | Uttar Pradesh | Dr. A.P.J. Abdul Kalam Technical University, Uttar Pradesh, Lucknow | Undergraduate | Computer Science and Engineering |
| NRI Institute of Technology | Andhra Pradesh | Jawaharlal Nehru Technological University, Kakinada | Undergraduate | Computer Science and Engineering |
| Institute of Engineering & Science, IPS Academy | Madhya Pradesh | Rajiv Gandhi Proudyogiki Vishwavidyalaya, Bhopal | Undergraduate | Computer Science and Engineering |
| Pimpri Chinchwad College of Engineering | Maharashtra | University of Pune, Pune | Undergraduate | Computer Engineering |
Write to us at news@careers360.com
Know More About
Rating
3.7/5
Download Brochure