CBSE vs International Boards: Cost, curriculum, entrance exams
CBSE vs International Boards: Cost, curriculum, entrance exams
Schools affiliated to international boards have spread even to tier-two towns. How do they compare with national education boards?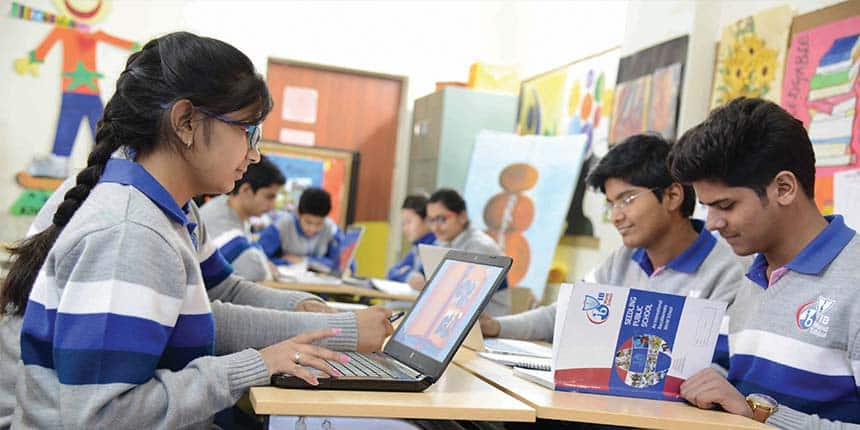 NEW DELHI: Vineet Singh and Bhooma Hukmani from Noida, Uttar Pradesh, decided to move their twins, Vir and Avni Hukmani, from a school affiliated to the Central Board of Secondary Education (CBSE) to an international school offering the Cambridge 'A' level when they reached its equivalent in India, Class 11.
"We decided to shift them from CBSE as we saw their inclination towards more practical education rather than the more theoretical approach in CBSE. We want the children to be globally qualified and not geographically bound," said Hukmani. "The Cambridge system allows education in their focus interest areas versus a large generic curriculum elsewhere. It allows for honing their skills in their interest areas which are business studies and allows them to amplify their talents and passions like gaming and art to prepare them for more holistic growth."
When Rajeev Sharma's son, Gaurang, completed Class 10 in a CBSE school, he had planned to move him to an international curriculum for Classes 11 and 12 but eventually dropped the idea. Gaurang Sharma wants to write the Common University Entrance Test (CUET), the common exam for college admissions in central universities, and felt the CBSE curriculum was more relevant for national examinations.
Also Read|'Belief and a plan': Shiv Nadar School heads on IB curriculum, expansion plans
With the rapid spread of international schools – or regular schools with sections affiliated to international boards – parents now have a choice to make at the senior secondary level – Classes 11 and 12. Informing those choices is a range of factors including curriculum quality, cost and higher education options.
CBSE Vs international boards
India has only two boards that can be considered 'national' in that they have affiliated schools spread across the country. The public CBSE which operates as an autonomous body under the ministry of education and the private Council for the Indian School Certificate Examinations (CISCE) which conducts the Class 10 ICSE and Class 12 ISC exams. CBSE is by far the larger and despite its public status, the vast majority of CBSE schools are private; CISCE schools are entirely private.
Most parents who pick an international board like the International Baccalaureate (IB) or the Cambridge International Examinations (CIE) are drawn by their curriculum. Ria Kaushik, a teacher who has taught the CBSE curriculum before but is now a tutor for the middle school programme of IB-affiliated Prometheus School, Noida explained: "[The CBSE] trains for Indian universities and competitive exams, works on making a child knowledgeable, Indian culture and history hold significance in the curriculum, helps the student stay rooted to development of the nation. [IB or CIE] works on subject-specific skills, allows students to work on subjects and understand career choices from a young age, works on building overall confidence and a balanced learner. They offer a variety of portfolio choices."
Also Read|How Odisha is failing its 1.4 lakh children with special needs
However, there are some drawbacks to both as well. "Different curriculum needs and skilled talent needed in foreign universities are not met [under CBSE]; there's less talent recognition and fewer options concerning career goals," said Kaushik. As for international boards, she pointed out that "a few national universities and exams don't recognise international curriculum results; [schools are] costlier and fewer in number."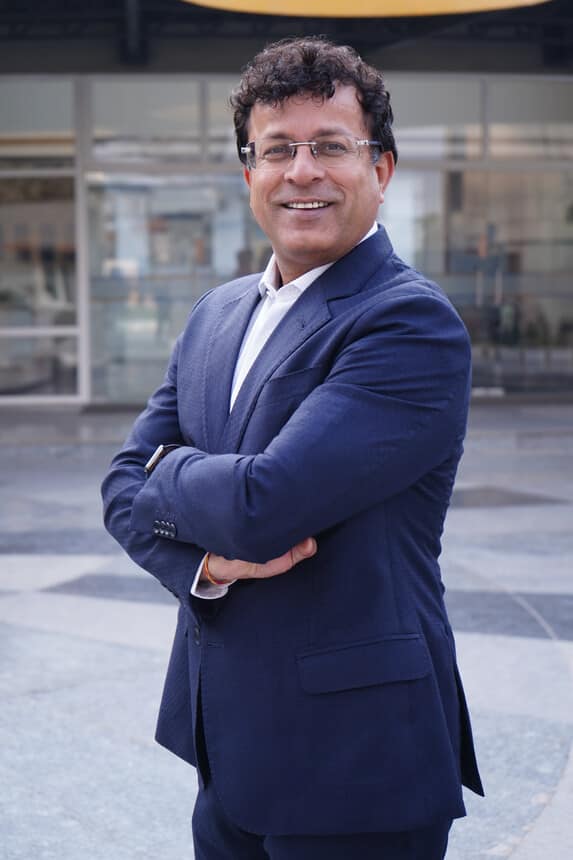 Mukesh Sharma, chairman and managing director, Prometheus school
"IB students are encouraged to explore different cultures, participate in international exchanges, and become globally aware citizens. It is designed to foster independent and critical thinking. On the other hand, CBSE (Central Board of Secondary Education) is the traditional school system in India that has been around for many years. It has a more theoretical approach, focusing more on knowledge accumulation than skill development," said Mukesh Sharma, chairman and managing director, Prometheus school.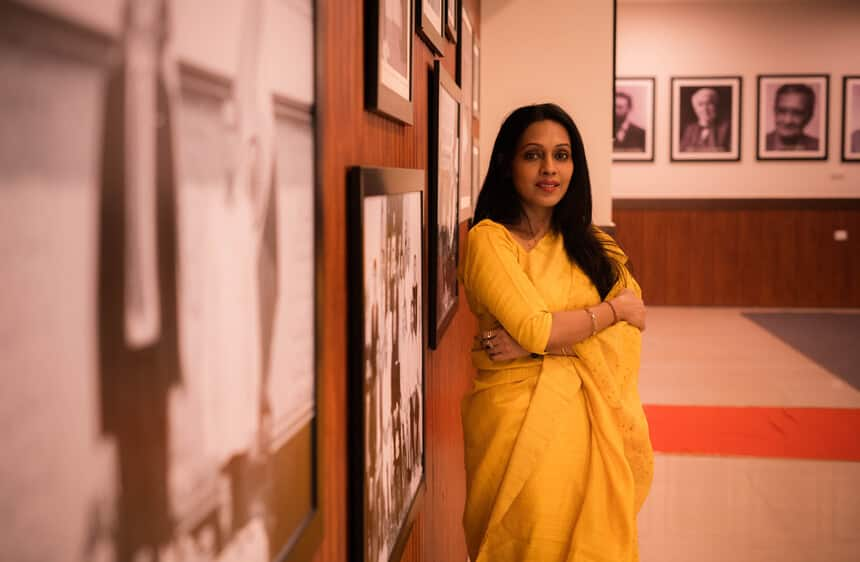 Mona Lisa Bal, chairman, KIIT International School
Some schools, like the KIIT International School, Bhunaneswar, offer both. "It's not about one being better or worse. KIIT provides a different range of opportunities for students and has put in place a system that doesn't get diluted in the course of implementation. In fact, the NEP 2020 shadows the IB philosophy in many ways. Again, how transformational it is going to be will depend on how the schools interpret and implement it," said Mona Lisa Bal, chairman, KIIT International School.
Cost and higher education
A significant factor influencing parents' choice of board is the cost. Rajeev Sharma said that the IB school in town – a tier-2 city – "was four times more expensive than the CBSE school". This was a major reason for him to drop the idea of moving his son to an international school.
Another very important factor is the acceptability of scores and grades awarded by international boards in Indian institutions. Students occasionally face challenges while seeking admission in Indian colleges. The Association of Indian Universities (AIU) has to declare foreign qualifications equivalent to certain Indian ones before they can be used for admission here.
Also Read|Why Samagra Shiksha Kerala designed school texts for a single Western Ghats tribe
"AIU accords equivalence to foreign qualifications with Indian qualification including specific courses or programmes of foreign school boards that are delivered in schools located in India," said Lt. Cdr. Kuldeep Dagar (Retd.), deputy secretary evaluation of AIU. "The foreign school boards' courses or programmes are evaluated as per a standard operating procedure developed by AIU. Only specific programmes of the foreign school boards have been granted equivalence by AIU," he said. "The academic programmes or courses of foreign school boards that are delivered online are not given equivalence".
"Many Indian universities – more than 76 now – have started accepting IB diploma programme students," pointed out Shashi Banerjee, director of education, Shiv Nadar Schools, which offer both CBSE and international board options. "People have realised that there's no compartmentalisation in boards and curricula patterns anymore. It's more about the synthesis of the essence of all."
Also Read|Private schools in a dilemma over board exams in Classes 5, 8
National exams
However, one area in which national-board students have a clear edge is in attempting national level entrance tests for engineering, medicine and general education colleges. The Joint Entrance Examination (JEE) Main for engineering; the National Eligibility cum Entrance Test (NEET) for medicine and CUET, are all based on the textbooks of the National Council of Educational Research and Training (NCERT) which are the standard textbooks for the CBSE as well. "National examinations are more to do with knowledge than skills, so CBSE students can write national exams more easily," said Kaushik.
---
Follow us for the latest education news on colleges and universities, admission, courses, exams, schools, research, NEP and education policies and more..
To get in touch, write to us at news@careers360.com.
More From Aeshwarya Tiwari