COVID-19: AICTE, UGC, UNICEF, YuWaah collaborate to launch "Yuwaah Echoes"
COVID-19: AICTE, UGC, UNICEF, YuWaah collaborate to launch "Yuwaah Echoes"
YuWaah Echoes is a week-long event which contains competitions, presentations and quizzes to teach youth skills to take action against COVID-19.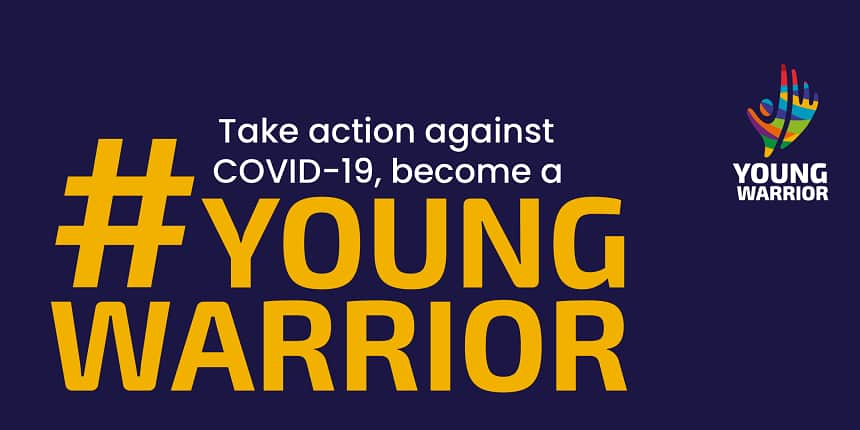 NEW DELHI: The All India Council for Technical Education (AICTE), University Grants Commission (UGC), United Nations International Children's Emergency Fund (UNICEF) and YuWaah (Generation Unlimited India) have partnered to launch a week-long event 'YuWaah Echoes' to help youth take action against COVID-19.
The event is being organised online from August 31 to September 4. It comprises talk presentations, art competitions, multi-level quizzes etc. on the topic of COVID-19 to teach students about COVID-19. It will further assist them in honing their skills, and utilising their talent to act against the coronavirus, as per a statement from AICTE.
"This is an opportunity by individual institutions to engage students to take part in a unique learning and experiential journey around COVID-19, by expressing, innovating, learning, change making and building resilience," the AICTE statement said.
Also Read | UGC allows four more universities to offer online degree programmes
The event will have four activities - Solve-a-thon, artists unite, quizmasters, and covid academy. While the solve-a-thon is a challenge on ideas on how best to uphold Covid-19 Appropriate Behaviour (CAB), artists unite will let students share their thoughts on covid-19 through musical poetry.
Action against COVID-19
Covid Academy is a "free one-stop multi-media knowledge hub curated with over 400 learning materials on COVID-19 and allied issues faced by young people during the crisis, available in 12 regional languages."
While the participants will receive a certificate from UNICEF-YuWaah, the winners of several activities will be recognized by UNICEF on a national platform, the statement said.
Anil Sahasrabudhe, chairman, AICTE said: "This partnership with YuWaah is going to offer a unique learning experience for young people. The YuWaah Echoes initiative will see participation from various institutions who will engage and encourage different skill sets, helping young people better prepare for their future career as well as their personal life."
Also Read | Schools welcome students with COVID-19 plans in place; Check all states reopening today
Dhuwarakha Sriram, chief, ADAP and Generation Unlimited, UNICEF India said: "YuWaah Echoes is another step towards enabling and empowering India's young people to take action against the ongoing COVID-19 pandemic in an interesting, self-learning and engaging format."
"Such a multi-activity event will provide a unique experience to encourage participants to hone their creativity, analytical and problem-solving skills by expressing, innovating, learning and taking charge – all skills that will prove useful for them to address challenges not just during the pandemic, but for rest of their lives," Sriram added.
Also Read | Kalahandi University, Odisha gets UGC recognition: Dharmendra Pradhan
Earlier in May, AICTE and UGC, along with UNICEF-YuWaah and other partners had launched the YoungWarrior movement to take action against COVID-19. Over 6.6 million actions were taken and 1,40,000 teachers and others were engaged in the movement, as per the statement.
Write to us at news@careers360.com.
More From Vagisha Kaushik