Celebrate the Father of the Nation with Gandhi Jayanti Quiz 2021
Celebrate the Father of the Nation with Gandhi Jayanti Quiz 2021
Mahatma Gandhi Quiz: Test your knowledge about Gandhi with Careers360's quiz on Mahatma Gandhi.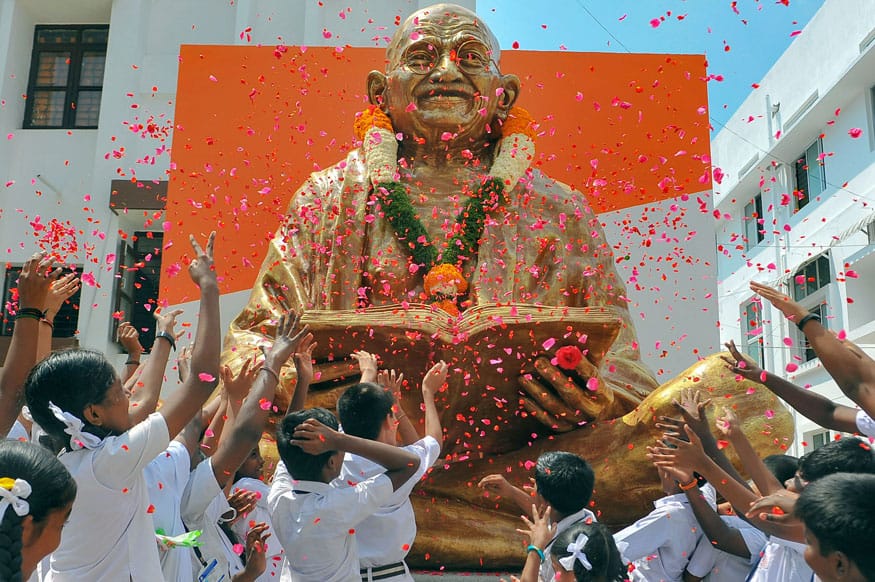 The regard for Mohandas Karamchand Gandhi transcends the bounds of religion, race, and nation-states. India is celebrating the 152nd birth anniversary of Mahatma Gandhi, a central figure in India's history and freedom struggle, on October 2, 2021.
Gandhi Jayanti 2021, as the day is observed in India, will be celebrated in commemoration of his invaluable contribution towards shaping the nation in spirit and substance. Not just in India, internationally, the United Nations observes Gandhi Jayanti as 'International Day of Non-Violence' every year.
Gandhi, a proponent of non-violence, also framed the concept of Satyagraha as the means to dissent against British rule. Even 73 years after his death, Gandhi continues to influence Indian politics, cutting across ideologies.
President Ram Nath Kovind and prime minister Narendra Modi will pay homage at Raj Ghat, the Samadhi of Mahatma Gandhi in New Delhi. Educational institutes across India will also organise virtual events, webinars to celebrate the man who is fondly remembered as Bapu.
Once again, to celebrate the legacy of Gandhi, take Careers360's Gandhi Jayanti quiz to check how much you know about Gandhi's life and his accomplishments and to learn more. This quiz on Mahatma Gandhi includes questions on Gandhi's contribution in the Indian freedom struggle, his personal life and other trivia related to him.
Try Careers360's older quizzes:
Also read | Happy Gandhi Jayanti 2021: President, UN Chief among others pay tribute to Father of the Nation
Write to us at news@careers360.com