IISc Bengaluru's 'Lifebox' extends out-of-body viability of donated organs
IISc researcher's heart preservation project was declared national winner of the James Dyson Award 2021.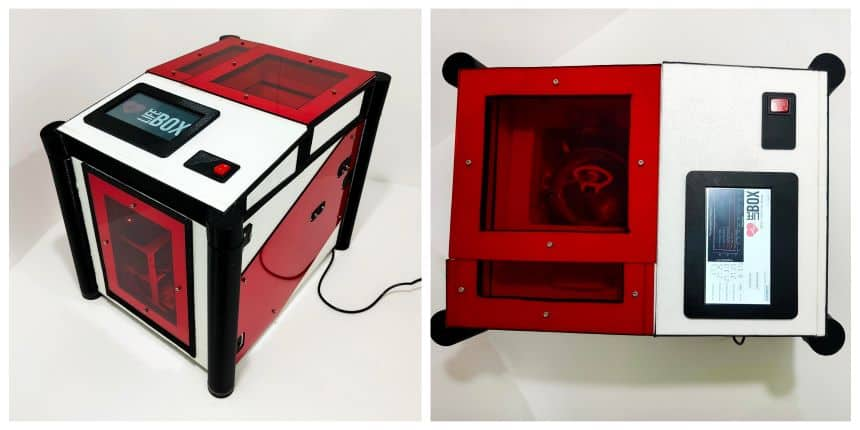 NEW DELHI: In a country where nearly 50,000 people suffer from heart failure every year but only a fraction of them is fortunate enough to receive a transplant, Deval Karia is determined to change things.
A research scholar at the Indian Institute of Science Bangalore's Centre for Product Design and Manufacturing (CPDM), Karia is building an active heart preservation container – 'Lifebox'— that extends the out-of-body viable time for transport of a transplant. Years of persistent efforts have paid off, says Karia, who was declared the national winner of the James Dyson award in August this year.
"I have tried to take a non-conventional pathway which does not have immediate returns. Everyone else usually takes up a high-paying job. I think it's fantastic recognition for all the hard work that was done but also the faith my teachers have put in me," said an elated Karia.
The award is a global recognition of problem-solving inventions submitted by students and recent graduates of engineering and design from 27 countries across the world. The international winner, out of 20 shortlisted entries, will gain global exposure through the competition, and Rs. 26 lakh as prize money to develop their idea. The James Dyson Foundation also awards Rs 4.9 lakh to the winner's university. The international winner will be announced in November.
Also Read| 'UGC must revisit curriculum, student-teacher ratio': Central University of Punjab VC
As the national winner for India, Karia's project has received a cash prize of Rs 1.9 lakh. The capital-intensive project is currently being developed further to start clinical trials next year.
His design, if successful, will significantly reduce the cost of organ transportation from lakhs of rupees to a few thousands for heart patients. The overarching principle of the design, he says, can also be applied to other organs.
Developing the idea
Before it became Lifebox, the device was a class project on organ transportation with drones during Karia's Master of Design programme in 2018. Currently, organ transportation is done through green corridors on an airplane or an ambulance. The drone method is intended to cut down the biggest challenge of transportation – time – and increase efficiency. Once removed from a body, an organ is viable only for a limited period of time within which it must be transplanted.
"Our focus is on the heart alone is because it has the shortest out-of-body viable time. Once removed from a donor and transported to through an icebox, it is viable only for about two to three hours. Whereas a kidney can be preserved for 24 to 36 hours," he explained.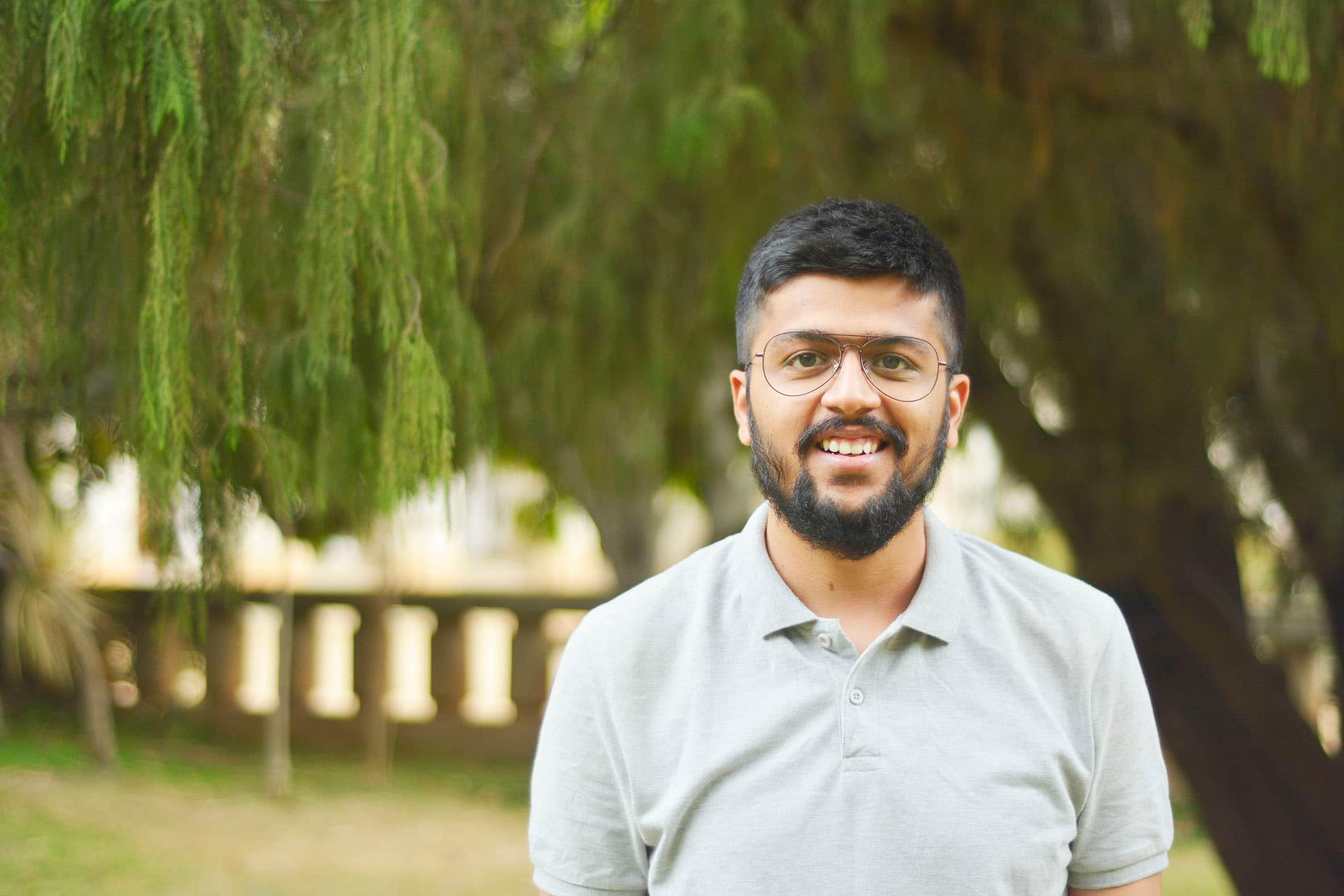 Deval Karia, IISc researcher at CPDM
As per medical literature, a heart requires a hypothermic temperature between four to eight degrees Celsius. However, the current practice of using thermoelectric cooling with a huge battery system make it incompatible with a drone. Karia worked with a fellow student, Rohit Nambiar, on creating a compact and efficient cooling system to fit in a drone.
Also Read| NIRF Ranking 2021: IISc Bengaluru tops in new research category
"The cooling system used to preserve organs on transit requires a bulky battery. We created a cooling device which utilises a refrigerant and a system that throws cold air over it to maintain the low temperature," said Karia.
Both Karia and Nambiar now own a patent for this compact cooling system. Since it is an academic institution, Karia said, people were mostly involved for only a year before they moved to pursue further studies or take up jobs. While Nambiar left the team to opt for a job outside campus, Karia decided to stay back and expand the research area under his teachers B. Gurumoorthy, Ashitava Ghosal, and Manish Arora.
Lifebox Prototype
Drone transportation, although promising, has its inherent challenges.
"When we delved deeper into the problem, we found that a simple icebox is used to transport organs. Which is a crude method of transporting an organ meant to save someone's life. We did extensive research on this and found that the gold standard is the active preservation of organs in transportation. We decided to make a container which could facilitate that," said Karia.
Addressing these challenges, Karia diverted his research to develop a portable container that increases the longevity of heart during transportation. Interaction with stakeholders made him alive to the immediate problem that without active preservation techniques, drones will not do much to improve the rate of heart transplants in India. This led to a shift in focus.
"What I understood from the doctors is that they do not have much clue about the condition of the heart once it has been taken out. When they receive a heart, the success rate is left to chance," he added. "Drone transportation, I believe, is something that could be possible in the future but right now we need a robust organ transportation container which evaluates the heart's health as well while in transit."
Also Read| THE World University Ranking 2022: IISc only Indian institute to feature in top 100 list
Karia and his team members, Shreya NR and Aditya Saxena came up with a non-invasive method to evaluate the health of a heart real time. "We utilize perfusion, which means flushing the organ with fluids. When you perfuse, the flushed fluid seeps from the heart, which is then evaluated for biomarkers that indicate a heart's health. Currently, when a heart is put into a recipient's body, the doctors do not have time to evaluate it before surgery," he explained
The system is feedback-controlled using temperature sensors and maintains the requisite cold temperature. This impedes heart metabolism which in turn prevents damage. The user can control and monitor all necessary parameters on a touchscreen mounted on the device.
"Shreyas lead development of the electronic side, which includes the hardware design, selecting components, interfacing pumps and overall testing. Aditya worked on the mechanical side, including 3D modeling, prototyping, and testing."
Planning ahead
After being sustained by the CPDM incubation centre for long, Karia was able to secure its own funding in November 2020. On its merits, the project has been awarded the 'Promoting Academic Research Conversion to Enterprise' commonly known as the PACE grant by the department of biotechnology, Government of India.
"Before we got the PACE grant from BIRAC [Biotechnology Industry Research Assistance Council], we received funding from the Design Innovation Centre at CPDM. The centre supports all small-scale projects that show promise. These projects are supported till they are developed enough to attract fundings and grants on their own," he said.
Also Read: NIRF Ranking 2021: Can't compare IITs, IISc with BHU, says BHU director
Although the project had some setbacks due to the second wave COVID-19, Karia is already working on the advanced model of Lifebox. The new model, he says, will be at par with global medical standards.
"We are trying to make the prototype more robust and improve its usability to meet the global medical standards. It is a tough nut to crack because it involves addressing all identified risks within the system," he explained.
The new improved model utilizes electronic components designated for medical use. The hardware design is being modified to address the risks identified in the existing model. "We also want to integrate medical consumables and equipment like bubble traps that prevent the formation of bubbles in heart perfusion, a cannula which is used to deliver fluid into the heart," he added.
Cost-effective, unique
While the current prototype focuses on the heart alone, Karia is confident that the same method of perfusion, if perfected, can also be applied in the transportation of other organs like kidneys and liver.
Also Read| IIM CAT Exam 2021: 5 tips to score 99+ percentile in first attempt
In the global market, a similar organ care system exists that preserves a beating heart outside a donor's body, but the costs involved make it unfeasible for a country like India. Karia's statistical research shows that roughly 50,000 to 60,000 heart transplants are needed every year in India but only 300 to 400 surgeries are performed.
"From current estimates, a single device in the international market costs around £180,000 and several thousand pounds for each transplant," he said. "Affordability has been one of the primary drivers for us at CPDM to be able to cater to the needs of the Indian population."
Karia is hopeful his device will reduce the cost to a few lakh rupees and the consumer cost to roughly around Rs 10,000, significantly lower than global device prices.
---
Follow us for the latest education news on colleges and universities, admission, courses, exams, schools, research, NEP and education policies and more..
To get in touch, write to us at news@careers360.com.
Know More About
NIRF Rank
1
Rating
4.8/5
Download Brochure