How do IITs set question papers for open-book exams?
A question paper - without questions - from IIT Goa sparked debate. But IITs have used such assessment strategies before.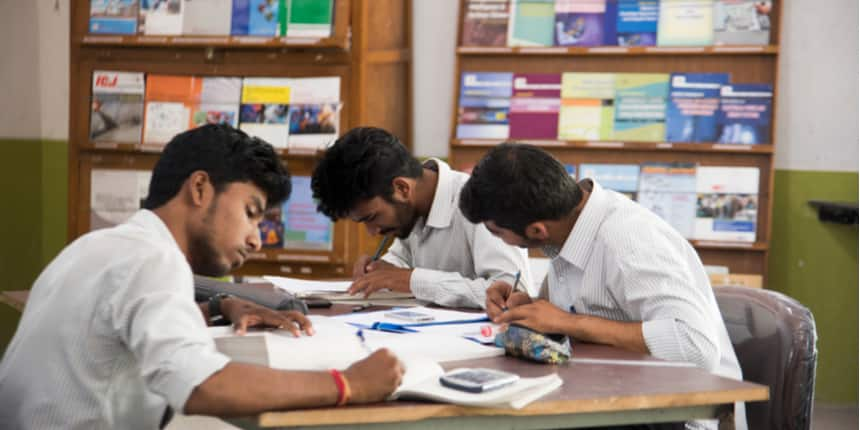 NEW DELHI: In late May, the computer science and engineering department of Indian Institute of Technology (IIT) Goa set a surprising semester exam question paper for second-year BTech electrical engineering students -- it didn't contain questions. Instead, it asked students to frame questions based on the ground covered during the semester and answer them. The question itself would carry 60 marks and the answer, 40.
The 'leak' of the paper online generated furious debate -- was framing such a question paper letting the students off easy? Or, was it an incredibly creative way of eliminating rote learning and sussing whether students can ask the right questions, identify the right problems and solve them. Other IIT professors and administrators, who embraced open-book exams long before the COVID-19 pandemic compelled everyone else to, are themselves conflicted about such open question papers. Some IIT teachers said that they too have used similar tools of assessment but not in as formal a setting as a semester exam.
"If the faculty member involved here is doing this to avoid all the hard work required for setting a question paper or doesn't have the capability to do so, their Senate must take a serious view of this," wrote V Ramgopal Rao, director, IIT Delhi in a social media post. Rao said that this is not IIT Goa's stand but a paper set by "one young assistant professor". "Setting a good question paper for open-book exams is as difficult for the faculty member as it is for the students answering them," Rao further said, adding that senior teachers, the department or institute must "mentor him appropriately".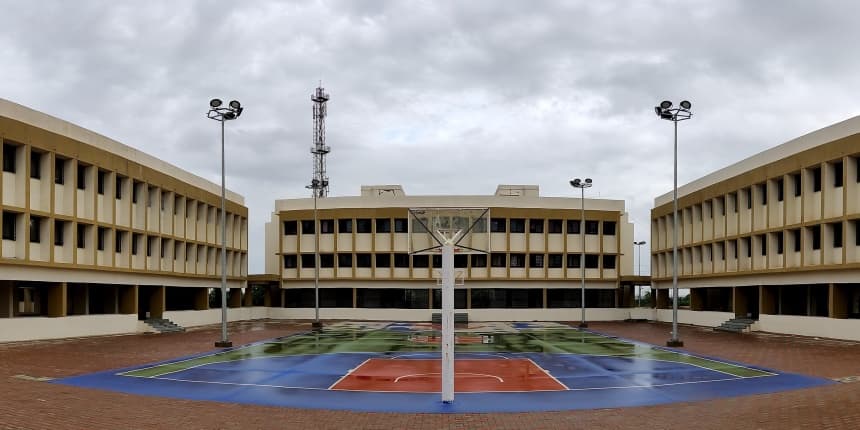 IIT Goa (Source: Official website)
'A student must ask questions'
However, not everyone agreed with Rao.
"This [ asking students to frame questions] is not new," said Sivakumar, professor, department of applied mechanics, IIT Madras. "I have done something like this as well, it's just that these are coming out [in the open] now because of online classes. This happens routinely and the Senate of the IITs does allow such exams."
In one format, a case study, students are allowed to look up whatever material they can to solve a case. "The other is asking the right questions. One of the biggest issues we face in Indian context is that students don't ask questions, they only answer," explained Sivakumar adding that the IITs have their own system of grading and that "almost all the branches of engineering" have adopted this or similar frameworks for evaluation.
Regarding the questions as one set by a teacher trying to shirk the difficult work of framing questions is "a very narrow view", felt some teachers. "This is being discussed too much. This is nothing new. I have seen this happen earlier too," said an IIT professor asking not to be named. "This is like a term paper. In term papers, we ask students to study something and present. That is what he is doing."
'A very creative thing'
"I think it was a very creative thing to happen," said another IIT professor asking not to be named.
He pointed out that the teacher who set this paper is likely to take much longer to correct the answers because every question will be different and with different answers. "What happens here is that we want the students to solve the problems but we don't want them to merely have a rote memory of the formulae," he added.
Sanjeev Sanghvi, professor, IIT Delhi, agreed: "How they are applying the formulae becomes more important because formulae are given to the students in the open-book format. It is the application of the formulae, the concepts, that matter."
IIT: Take-home, open-book exams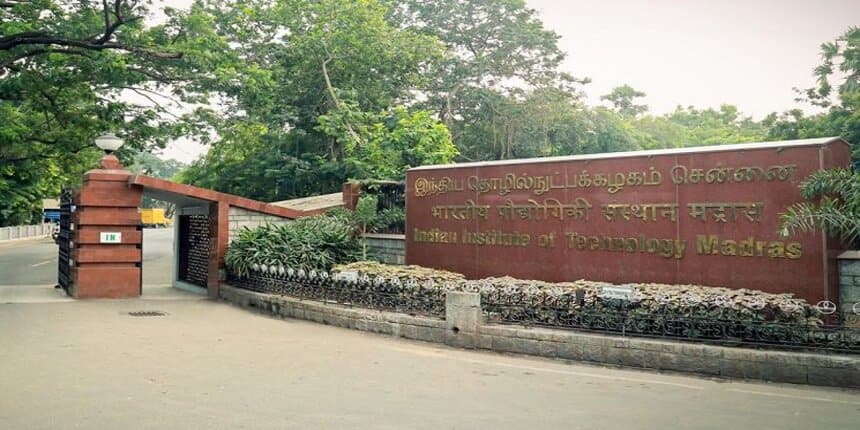 IIT Madras (Source: IIT Madras)The concept of open-book exams is not new for the IITs. In fact, they are very common, said Sivakumar.
In some iterations of this format, students are at liberty to pick questions from the subject and come up with answers. Before the pandemic, at IIT Delhi at least, these were used mostly for postgraduate courses. "The stand was to get the postgraduate student to think and then answer", said Sanghvi.
In the open-book system, the students are typically given 24 hours during which they discuss answers with whoever they like. While submitting the answers, they need to also submit a list of names and contact numbers of everyone they discussed with.
IIT Kharagpur started open-book online exams for BTech students during the pandemic and these are held for specific exam hours, not over a day. "The question and the answers for the undergraduates should not be present online", said Dwipanita Roy Chowdhury, professor and head of computer science and engineering, IIT Kharagpur. "We give them [the UG students] a little less time than what is usually given [in an offline exam] so that they cannot talk to others to answer the questions."
The time given to complete open-book exams varies ranging from two hours to about two days. When an open-book exam lasts over a day, it is more akin to a "take-home exam".
Like IIT Madras and IIT Delhi, IIT Kharagpur had also been conducting open-book and take-home exams for postgraduate and doctoral students. For undergraduates, such exams were new for IIT Kharagpur until the pandemic.
Framing questions
Framing questions for such exams is delicate, difficult work. Teachers need to ensure that no easy answer is available that the student can simply find and place. The student needs to give a solution to a problem. Roy Chowdhury says that the difficulty lies in framing questions for the undergraduate students. "We teachers have to give ourselves more time to set questions. We need to ensure answers are not easily available online. The student should think while they answer from what they studied," she said.
Sivakumar agreed. "The answer is not there waiting on a platter but the students can look up, discuss and come up with their answers," he explained, adding, "the primary objective is that learning has to happen. We do this quite often. IITs have the freedom to do so and many professors adopt this."
"Of course there is a possibility that they can seek too much help but that is rare. The thing is to tickle the learning mind. Debugging also is something I give them," he said. "I have been adopting this for 26 years."
Write to us at news@careers360.com
Know More About
Rating
4.5/5
Download Brochure
More From Pritha Roy Choudhury