Interview: US Lawyer explains how hundreds of Indians ended up in the fake Farmington University
Interview: US Lawyer explains how hundreds of Indians ended up in the fake Farmington University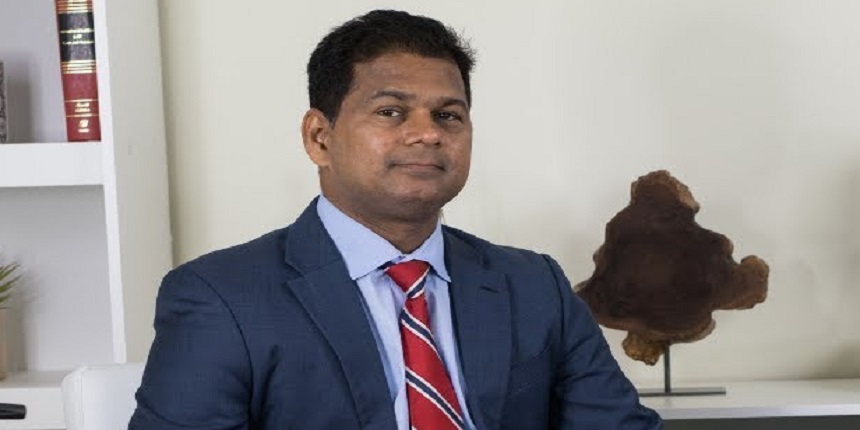 In 2015, the United States Immigration and Customs Enforcement, popularly known as ICE, set up the fake University of Farmington in Michigan as part of its investigation into student visa fraud. In January 2019, it arrested 130 students, 129 of them Indians, for "conspiracy to commit visa fraud and harbouring aliens for profit".
There have been several rounds of arrests since. Last week, The Detroit Free Press reported that another 90 have been arrested – again, most of them were Indian. However, the publication quoted an ICE spokesperson as saying that the total tally of arrests now stands at 250 and that they took place from January to June, this year. In addition, eight 'recruiters' were also arrested. The reports also say that 80 percent of those arrested were given the option of leaving the country on their own and they took it.
Rahul V Reddy, a Texas-based attorney, was among the first few to support Indian students. He represented around 80 of those arrested in January and argued that they were lured into a trap and that the US officials ran the university to prey upon unsuspecting students.
Reddy, from the Reddy and Neumann law firm in Houston, Texas, spoke to Careers360 about why students who arrived in the US on valid visas switched to the fake universities. He explained how some of these institutions that promise instant work permits require students to attend just six days in a year and why the problem extends far beyond just this university.
Edited excerpts below.
Q. Every year thousands of students from India go to the US to pursue higher education. The lot that went to Farmington University were deported. Could you explain what happened?
A. The issue came up in January when the University of Farmington turned out to be a fake university started by Immigration and Custom Enforcement agents. These people first recruited fake agents through whom they recruited students. These agents knew very well that the university will not conduct any class and they are going to get CPT (Curricular Practical Training). They recruited around 600 students. Apparently, the students thought the university was legitimate and that they would get work permits.
There are a couple of things which are important in this case. I spoke to around 80 students out of the 600 enrolled in this university and none of them said that they came from India on a visa from this university. These students were already in the US, enrolled with some or the other university. As their visas were about to expire, they thought of this as a route to get work visas to stay in the US and work here, that's how they moved from other universities to this university.
There were some students who were on H4 Visa and they also enrolled themselves, thinking this way they would get work visas. But none of them directly came from India to this university.
Q. Were the Indian students already in the US on genuine visas and studying in some university? That would mean that as their programme was about to end, they were not sure about getting jobs and when they came to know about the university from agents, they enrolled to buy themselves some time. Is that what happened?
A. Yes, you are absolutely right. We have to keep this thing in mind that these students were coming from a genuine university and they were lured into this fake university.
Now, there is another problem. It is not just these 600 students, there are around 1,00,000 students who are in the US like that. In the US, there some universities for which, normally, students don't get visas from the consulate. Students get admission in universities like University of Texas, University of Dallas and so on. Once they are here, they feel that they can go to these cheap universities, where the fee is lower and also get an immediate work permit called CPT.
So, instead of going to the normal school and completing their education, what they do is after first semester, they move to these universities as they get immediate work permit and they have to pay only $2,000-3,000 against $10,000-15,000 as fee. These institutions do not have any admission policy. Every two weeks, a college starts and they lure such students. The requirement of these universities is that students need to go only six days in a year to the university.
Q. Why does an enrolled student attend just six days in a year? Is it to prove they are enrolled?
A. Yes. So these 600 people already here self-deported themselves. But the worry is that there are many students who are still around and are prone to be thrown out any time. Their status is already getting from H1 to H1B rejected. Some are being deported when they try to come back to the country.
Q. What is the present status of the University of Farmington case? Are students still being deported?
A. So out of the 600 students around 350-400 self-deported themselves. We advised them to do so. Those who were not detained packed their bags and left the country, as soon as they came to know that the university was fake. Early morning on January 29, around 6 am, we started getting calls that these people were being detained.
So, those people who were not detained, they left the country. There may be some people who have been lurking in the country undocumented but most of them have left. Those who were detained, some of them were just allowed to leave the country, some were detained for a month after which they were left for 'Voluntary Departure'. Voluntary departure means you don't deport me at your cost, I am going to go on my own.
From January 30 to March 31, almost everyone left. I have not heard anything on that case, only thing I heard was that some people who got their visa approved to H1B, they tried to come back, but they were deported. These are the ex-students of university of Farmington.
Q. If this was mostly shut down by March, why are we hearing about 90 more arrests now?
A. Even I do not know, what I know is that a reporter who was following the case reported in Detroit news that the number of students who were deported was not 150-160, it was 250. I would be surprised to know that 90 more people have been arrested in past few months in the same case. What I understand is that he got more information of the case.
This news became so viral on social media that everyone is thinking 90 more people have been arrested. It does not mean that 90 new arrests have happened now.
Q. Are you still fighting their (Indian students) case in US courts?
A. We try to help them in every possible manner whenever a student comes to us, and to my knowledge all of them have left the country and are in India now, some people might be lurking around but they would be undocumented if they are doing so.
Write to us at news@careers360.com
Stay updated with latest Education News