How will Gujarat's 11 new private universities impact its higher education?
Gujarat paved the way for 11 new private universities in the state this year. Activists, fearing rising costs, seek better regulation.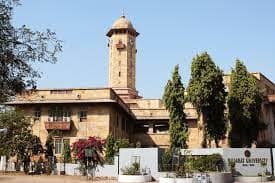 NEW DELHI: On March 31, 2022, the Gujarat Assembly passed the Gujarat Private Universities (Amendment) Bill 2022, at once allowing 11 new private universities to open campuses in the state. Since the bill was introduced on the last day of the state assembly's budget session, it passed without much debate, discussion or opposition, argued its critics.
Of the 11, two are by two major corporate houses – Adani University in Ahmedabad linked to Gautam Adani's Adani Group and TransStadia University under TransStadia Limited, a Mumbai-headquartered sports development organisation founded by Udit Sheth. The TransStadia university has campuses in Ahmedabad and Mumbai.
The other universities include Gandhinagar University and SKIPS University in Gandhinagar; Dr Subhash University and Noble University in Junagadh; MK University in Patan; Vidhyadeep University in Surat; Maganbhai Adenwala Mahagujarat University in Nadiad, Kheda; and Lokbharati University for Rural Innovation, Bhavnagar.
A section of education activists and academics have been against the Gujarat government allowing so many private institutions at once. For them, it signals the state's retreat from funding and expanding public education. The 11 new universities will make Gujarat the state with the highest number of private universities. Others, however, believe the introduction of private players is needed, provided they are properly regulated.
"It's all about privatising education and handing it over to corporations. A decade ago, there were only seven private universities [in Gujarat]. Now, it's 54," said Rimmi Vaghela, research scholar and secretary, All India Democratic Students Organisation (AIDSO), Gujarat.
Also Read | KVPY Scrapped: 'We found some of our brightest students through it,' says IISc professor
Gujarat Private University: No opposition
According to Vaghela, new institutions have been coming up since 2009. Before that, a large chunk of students were travelling to other states for higher education. The Gujarat Private Universities Act 2009 was passed to add new private universities in the state. "Even then, the proposed universities had put up big hoardings even before the bills were passed in the assembly," she said. That was the period Nirma University and Ahmedabad University came up.
Vaghela was also critical of the timing of the amendment bills' introduction saying that most important bills are kept for the last day of the session allowing for little scrutiny or discussion. "There was no debate or discussion in the assembly. This bill was introduced on March 28 which was the last day of the budget session. Before this, the higher education council bill was also introduced on the last day," said Vaghela.
Some academics expected some opposition, at least from the Congress which is in opposition in the BJP-run state but none came, said Khanubai Khadadiya, retired principal, MB Patel Rashtrabhasha Arts and Commerce College, Gujarat University, Ahmedabad.
Nikul Patel, assistant professor, Maharaja Sayajirao University, Baroda, believes that the Gujarat government has been passing such bills without listening to the opposition or any debate. Patel also added that because the budget session was the last session of this government – the Gujarat Assembly elections are likely to be held in December – all the private universities passed without any hurdles.
While in the past, several corporate and business house-owned universities have received a green signal easily in the state, smaller businesses are now also investing in education, said Patel. Nirma University is under Nirma Education and Research Foundation, the philanthropic arm of Nirma Limited, manufacturer of detergent, soaps and other products. In India, educational institutions can be established only by non-profit trusts, societies and companies. For-profit businesses looking to set up institutions may do it through their own foundations.
Also Read | Not 'accidental teachers', Delhi Teachers University for the dedicated: VC
NEP 2020 and quality concerns
Several of Gujarat's private universities that came up in the 2000's and were considered good institutions, have subsequently declined, said academics. "Initially, these private universities called international lecturers but now the overall quality of education has deteriorated and the impression is longer positive. Now parents and students don't have any craze of sending their children to any private university of Gujarat," said Khadadiya.
There are also questions about the admission policies and how students are attracted, said Khadadiya pointing out that middling-to-poor private institutions hold admissions before Class 12 board exam results are declared.
The new National Education Policy recommends having at least one large multidisciplinary higher education institute in or close to every district so that students don't have to travel far for higher studies. But Vaghela believes that this and the push to increase higher education enrolment are being used to expand privatisation.
"These new private universities have no experience in education, barring two or three. All of them are corporate houses which is a clear indication of the government supporting these companies," she said.
Also Read | Krea University is preparing a generation for the future, says founder
Private university regulation, recruitment
However, opinion on the issues is clearly divided. Sony Kunjappan, assistant professor at Central University of Gujarat, Gandhinagar, Gujarat, believes the present system "needs more players or universities coming in" but they must be better regulated.
"The private universities in terms of admissions, fees and recruitment of teachers and non-teaching staff must follow government regulations," said Kunjappan. "For state universities, there are regulatory bodies to regulate fee structures, recruitment etc. But for private universities, there is no such body. Some of the private universities are not even paying teachers an appropriate salary. This is concerning."
There are also concerns about the rising cost of higher education. "Every year, many students are not able to afford the fees of even aided universities like MS University with Rs 12,500-13,000 annual fees. With rising inflation, families are not able to afford the food, how will they afford the higher education?" asked Patel.
He agreed with Kunjappan that the "government needs to focus on regulations and ensure that these private universities serve its purpose across sections, and satisfy the larger interest of students and parents".
Also Read | Kerala University ran 9 departments without a single professor: CAG report
Gujarat: State education
Patel and Vaghela both pointed out that the government appears to be withdrawing from public education at all levels. According to the State Economic Review report 2021-22 tabled in Gujarat assembly, 1,000 primary schools for girls have closed down in the past five years in the state, reported The Indian Express. Also, state polytechnic and engineering colleges are facing 55 percent shortage of teaching staff.
Research is struggling as well, said Khadadiya adding that recently, vice-chancellors of two universities were suspended by the Supreme Court because they didn't have the required qualification as per University Grants Commission guidelines.
"The government is also promoting high-payment programmes and self-financed courses. It is paving way for the disparity between students, especially for the underprivileged ones who cannot afford the fees," added Patel reminding that the government had once promoted the "one state, one university" concept.
Also Read | How private universities cast a global net to build faculties
They fear that the full impact of privatisation will be felt in the future. "In the coming 10 years, the state of education of Gujarat will be in shambles," Khadadiya darkly predicted.
---
Follow us for the latest education news on colleges and universities, admission, courses, exams, schools, research, NEP and education policies and more..
To get in touch, write to us at news@careers360.com.
More From Sheena Sachdeva