Punjab Election 2022: Why did the promise of free education for girls never take off?
In 2017, Amarinder Singh announced free higher education for girls. It wasn't implemented. Academics say that given the state of Punjab's higher education, it can't be.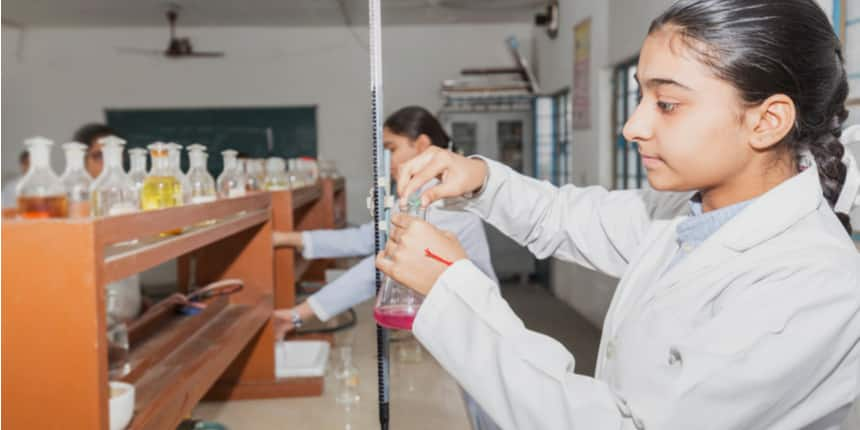 NEW DELHI: Teachers and education administrators in Punjab have quit bothering about election manifestos. And budget speeches. They have reasons.
In June 2017, shortly after coming to power, Amarinder Singh, then chief minister from Congress, announced that education will be free for all girls in state-run higher educational institutions till PhD.
Five-years on, teachers and administrators say they have seen no development on this front. For many, this was just another political announcement that was never intended to see the light of day.
Contesting parties have started announcing their manifestos for the Punjab Elections 2022 .
Similar to Amarinder Singh's announcement back in 2017, the current Punjab chief minister Charanjit Singh Channi promised, on February 14, that if the Congress retains power, they will introduce free education to not just girls but "all students in government colleges, and universities" and also introduce a "scholarship scheme for general category students".
Also Read| Punjab Election 2022: Higher education hobbled by funds crunch, vacancies
The National-Democratic Alliance, which includes the Bharatiya Janata Party and the former chief minister Amarinder Singh's new Punjab Lok Congress, has made several poll promises for education which includes free coaching for Scheduled Caste, Scheduled Tribe, other backward Classes (OBC), and economically weaker sections (EWS) for central and state government recruitment examinations.
Delhi chief minister Arvind Kejriwal has promised that the Aam Aadmi Party "will develop fantastic schools, hospitals, roads, electricity infrastructure and generate employment in Punjab, just like in Delhi".
However, teachers and administrators of state-run higher educational institutions have said that they barely look at election manifestos anymore. Teachers, who accused the incumbent government of pushing for privatization in higher education, also questioned the practicality of making announcements of free education when public universities in the state are facing severe financial strain.
Since December last year till the election dates were announced, teachers have protested on a massive scale demanding an increase in salaries and higher allocations to the education budget, which they claim have been lower than the national average over the last 10 years.
No free education
Teachers and administrators said that there has been absolutely no development since the announcement to make higher education free for girls. Some even failed to recollect that such an announcement was ever made.
"Nothing has happened. Nothing is free. Girls have to give Rs 40,000 for a BSc Nursing course. Hostel fees are different. Only SC, ST students get scholarships but otherwise everyone has to pay," said HC Rawat, principal of University College of Nursing, Baba Farid University of Health Sciences in Faridkot, Punjab.
Administrators said that they were not given any order that conveyed an intention to ever follow through on the announcement.
Also Read| UP Election 2022: Uttar Pradesh's 1.4 lakh Shiksha Mitras feel betrayed by every party
"These are political announcements. I don't know if anything has changed in the arts colleges but in professional colleges nothing has changed. Nothing is free in the engineering, medical and other professional domains," said Rawat.
Teachers in professional and non-professional courses alike said that there has been no development in this regard.
"I've never seen anything regarding this in my university, any plans or desire to implement. Even the small announcements that the governments make are not followed through. They keep on announcing things, when do they ever complete them?" said Ritu Lehal, director of Women's Studies, Punjabi University, Patiala.
Push for privatization
Teachers alleged that the government has been neglecting public universities and promoting private universities over the last few years.
"Almost all government and public institutions in Punjab are hurt by the government policies which promote private universities at the expense of public ones,"said Jagwant Singh, general secretary, Punjab Federation of University and College Teachers' Organisation (PFUCTO).
"They have not even regulated the fees for the private universities and have allowed them to charge whatever. I have always maintained that higher education suffers due to the policies of the government and those who can afford it will prefer to fly abroad," said Singh. The Telegraph reported that according to the Reserve Bank of India data on outward remittances on foreign education for resident individuals was Rs 37,055 crore for 2019-20. In the Union Budget 2021-22, the entire outlay for higher education was Rs 38,351 crore.
Also Read| Uttarakhand Election 2022: Facing low pay, discrimination, mid-day meal cooks ask if their votes count
"The push is towards privatization. Earlier, the government used to give grants according to what the university needed. Now they only give fixed grants," said Singh.
" They are trying to close down public universities. Ultimately, they are going for privatization so, what is the merit of these policies [of free education]The private universities, which are solely dependent on fees, will never do this," said Lehal.
Teachers also said that this decline in allocation has been a trend in both the central and state allocation of funds in education.
"For the last three or four years, we have been facing a lot of issues. Ultimately, I feel that a lot of public universities will be shut down. Government is not giving proper support, UGC [University Grants Commission] is not giving anything," said Lehal. The state budgets have been similarly dismal. "In nearly 10 years, the budget for education in Punjab has been less than the national average," said Singh.
False promises
Educationists have more recent examples of false promises as well.
"In Punjabi University, the administration had to pledge a building as collateral to take up a Rs 150 crore loan to pay the salaries and pensions for the teachers after the government failed to provide grants to them," said Singh.
"The current chief minister made a public announcement at an event held at the university premises that they will take up the loan but so far no action has been taken in this regard. There were three cabinet meetings after that announcement was made yet nothing happened," said Singh.
"It is affecting our salaries. For both teaching and non-teaching staff, the salaries are getting delayed, pensions are affected," said Lehal.
Present chief minister, Charanjit Singh Channi, during his visit to Panjabi University, Patiala, on November 24, had announced that the state government would take over the Rs 150 crore bank loan of the university and increase its monthly grant from Rs 9 crore to Rs 20 crore. Teachers claim they are yet to see this money.
---
Follow us for the latest education news on colleges and universities, admission, courses, exams, schools, research, NEP and education policies and more..
To get in touch, write to us at news@careers360.com.
Know More About
NIRF Rank
18
Rating
3.0/5
Download Brochure