St Stephen's College group helping DU students pay fees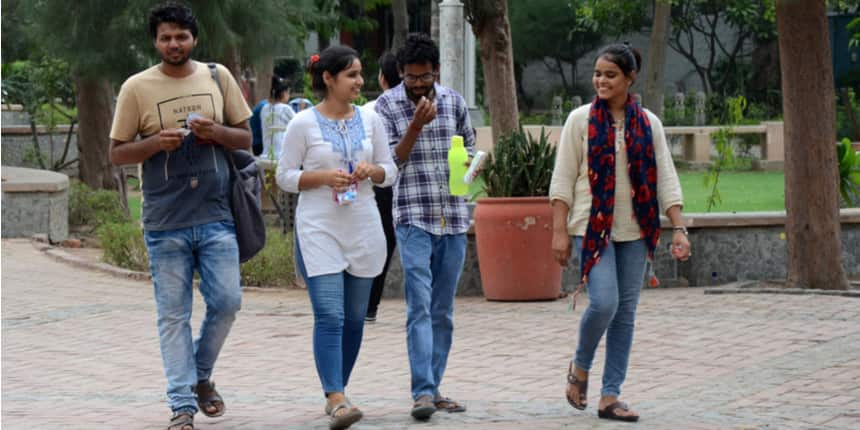 Radhika
|
Nov 21, 2020 - 2:52 p.m. IST
NEW DELHI: Sandhya Joshi*, a postgraduate student of Delhi University paid her semester fee by borrowing from relatives. When it was time to pay the examination fee, Joshi was hesitating to ask her relatives again. That's when students of St. Stephen's College came to her aid.
"My father is a tailor and the sole earning member of my family of five. We have been facing financial difficulties amid the pandemic. The students of St Stephen's college were very quick to provide the financial support I needed," said Joshi.
The students of St. Stephen's College have helped over 100 students like Joshi pay their college or other fees. A group of 25-30 students studying in second and third years are actively trying to find donors for the students who are unable to pay their tuition fees amid the pandemic. The students are also attached to the social service league of the college.
"We saw that a lot of students in my college and even at the university were facing financial troubles. Many of their parents have lost jobs or faced salary cuts during the pandemic. We decided to amplify their voices and reach out to anyone who is willing to help," said Susan Maria Mathews, a second-year student.
The group is functioning as a "connecting channel" between students and donors willing to sponsor college fees, laptops, smartphones, data packs and other necessities for online classes.
Even though the entire semester is being conducted in online mode for all colleges, there has been no reduction in the college fee, Mathews claimed.
"Students dependent on the scholarship money have also been discouraged by the delays in its disbursement," Mathews said. "I have also come across cases where students are actually dropping out from the university," she added.
Due to delayed disbursement of scholarship amount, Aishwarya Reddy, a student of Lady Sri Ram College died by suicide earlier this month.
Reaching the beneficiary
To ensure only genuine cases are supported, the students' group checks identity cards, income certificates and the college fee receipts based on which the beneficiaries are shortlisted.
Once verified, the students reach out to potential donors. "We have a list of donors whom we contact once we have verified the beneficiaries. If the donor is interested, we provide them with bank details of the beneficiary student so that the money can be directly transferred," Mathews explained.
In cases of devices, like smartphones and laptops, the donors are requested to buy the product and help the beneficiaries rather than pay money for it. So far, only three students were provided devices due to the shortage of interested donors.
The group which started the initiative only last week has received over 300 requests from students studying in various colleges affiliated to DU and outside. The requests are generally made for college fee, examination fee, devices and data pack to continue their online education. However, most requests are for college fees.
"We are getting a lot of requests from outside DU but we are taking only those requests which we can manage. Requests from private institutions have not been taken up yet unless they are extremely critical," Mathews said.
Logistics and donors
The group functions in five individual teams, each handling a particular type of request. "We have divided ourselves into five groups; one for devices, one for college fee, one which deals only with donors and so on. All the data is collated on a Google sheet systematically. It helps in tracking the progress and donors," Mathews elaborated.
Most of the donors are donating in their individual capacity they include teachers, alumni and students from more prosperous backgrounds. As much as Rs 20,000 has been raised in donations from individual donors.
On Thursday, the staff association of St Stephen's College also demanded a formation of a committee to provide financial support to students in need. The association had also requested for urgent disbursal of all scholarships, financial aid and bursaries.
*Name changed on request
Also read:
Write to us at news@careers360.com
Stay updated with latest Education News