'I would invalidate the very exercise of ranking institutions,' says scientist
Education ministry's NIRF ranking parameters "arbitrary", give "undue advantage" to some institutions, writes Pramod Yadava of JNU, IISER Berhampur.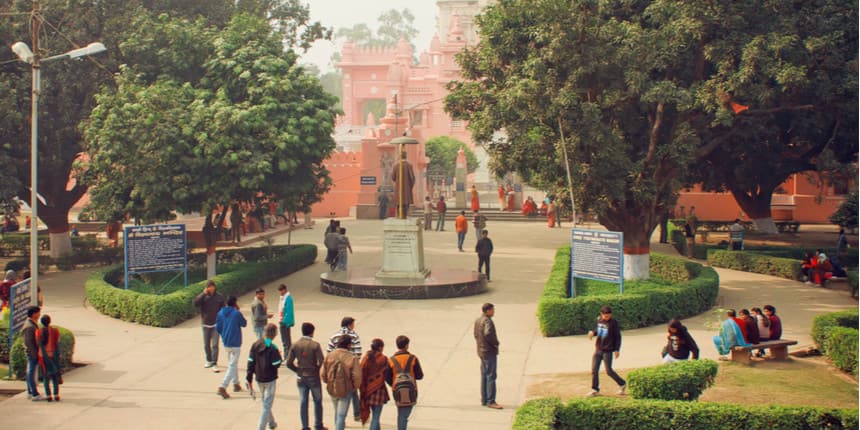 By Pramod Yadava
The National Institutional Ranking Framework's 2021 rankings were announced on September 9 and amid all the celebration, there was also protest. Indian Institute of Science (IISc) Bengaluru had been judged the best university in the NIRF rankings, Jawaharlal Nehru University (JNU) and Banaras Hindu University (BHU) followed in the second and third positions respectively. Anil K Tripathi, director of BHU's Institute of Science, had protested that specialised or technical institutions such as the IISc or Indian Institutes of Technology (IITs) cannot be compared to large, multidisciplinary institutions like BHU. Tripathi had questioned the parameters and ranking process of NIRF, an initiative of the ministry of education.
Read Here | NIRF Ranking 2021: Can't compare IITs, IISc with BHU, says BHU director
Pramod Yadava, former dean, School of Life Sciences, JNU, and presently a visiting professor to Indian Institute of Science Education and Research (IISER) Berhampur, Odisha, wrote the following note on the exercise of ranking in general, the NIRF in particular, and all the details and nuances that a ranking process typically fails to factor in, let alone reward. It has been lightly edited for style.
The NIRF rankings of Indian academic institutions, projecting the Indian Institute of Science (IISc) as the best, closely followed by Jawaharlal Nehru University and Banaras Hindu University, has sparked a row of reactions and observations.
From a third man's viewpoint, I would invalidate the very exercise of ranking the institutions, if they were all striving for excellence irrespective of the outcome. However, the responses it elicits, many of which are quite meaningful and thought-provoking, earn a lot of merit to the exercise. I have in mind the recent observations of Professor Anil Tripathy with regard to parameters used for ranking. I cannot agree more when he says these parameters are arbitrary and give undue advantages and disadvantages to different institutions.
We must understand that the goal of an institution is much larger than securing a first or second position on NIRF rankings. It should not cause emotional disturbance except for the directors or vice-chancellors who can fight it out when there is an opportunity in the review meetings. Hence, Anil, as director of the Institute of Science, BHU, is eligible to show emotions on the outcome. In the process, he has come out with some very relevant points that merit attention. Shouldn't institutions be ranked based on each individual parameter, if possible? Are there collateral parameters reflective of fairness in aspects of an institution's functioning such as admission process, recruitment of staff, selection of faculty, development of priority areas for intense pursuits etc.? The following paragraphs summarize how our institutions will rank based on these considerations.
Also Read | NIRF Rankings 2021: Ranking of Indian universities explained
Largest range of disciplines
There would not be many competitors to BHU based on this parameter. With over 180 departments and about 140 disciplines on one campus, BHU emerges as a prototype of what a university should consist of. In most of these disciplines, the university has both undergraduate (UG) and postgraduate (PG) programmes and has reasonable strength of faculty. Due consideration must be made of the teaching load that naturally increases with a commitment to UG programmes.
Excellence
Potential and accomplishments with reference to excellence are quite different. While many universities have the potential and initiatives to excel, institutions like the IISc still hold their positions although they neither cater to the largest number of students nor offer programmes in the largest number of disciplines. One should find ways of translating the potential in universities like JNU, BHU, HCU, and AMU [Hyderabad Central University, Aligarh Muslim University]. It must be noted that different universities may excel in different disciplines.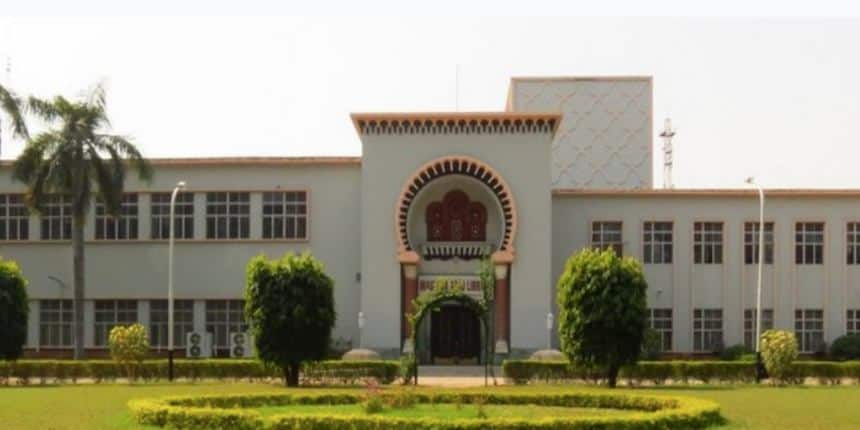 AMU ranked 10th in the country in the NIRF) University Ranking 2021 (Source: Wikimedia Commons)
Reaching a large number
BHU is a model for residential universities and perhaps offers on-campus residence for the largest number of students. However, DU [Delhi University] with over 80 colleges affiliated to it reaches out to a much larger number of students with its UG programmes. Some rarely-mentioned universities can boast of even larger numbers of students through affiliated colleges. This inequity needs to be solved to treat this parameter for ranking.
Funding
The NIRF rankings, by and large, correlate with per capita allocation of intra-mural and extramural funds in various institutions and the time available for and devoted to research. Universities have meager intramural grants and the administrative procedures followed in forwarding grant proposals, procurement of instruments and consumables, and hiring of project staff are circuitous. An added cause of concern is the APC (article processing charges) of journals with a good readership. In this respect too, universities are barely supported. Perhaps there should be a more liberal mechanism to sponsor papers accepted after peer review till our own journals remain limited in their reach to readers and authors for citation.
Cosmopolitan teaching, student community
Institutions of higher learning are the fusion pots for quality citizens of tomorrow. It is important and necessary to create and keep a cosmopolitan composition of the academic community. This has been dwindling in BHU, DU, and AMU. Even IISc is drawn towards retaining faculty unless the newcomer brings in a new concept or skill. JNU has been quite cosmopolitan by default but things may change with leadership and changing academic priorities.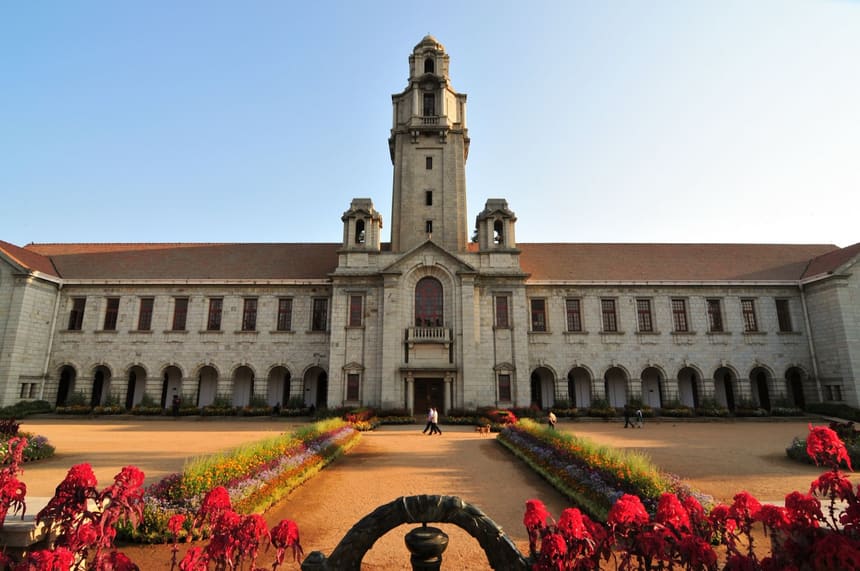 IISc Bengaluru bagged the top position in the newly introduced research category in NIRF 2021 (Picture source: IISc Bengaluru)
Also Read| IIT Vs IIM: How the IITs are outpacing IIMs in NIRF rankings
Selection of students
Student selection has been partially streamlined in the sought-after universities and institutions and follows an open entrance examination. Yet there is simmering discontent about the final outcome in many universities, particularly citing a mismatch between performance in written examination and interviews. Part of this may be an inadvertently-introduced bias. NIRF should develop mechanisms of rewarding institutions that adopt open admission procedures in theory and practice.
Recruitment of staff
Rapid processing of papers by offices definitely contributes to the good performance of institutions. Most of our universities continue to have classical time-consuming procedures for approval or disapproval of proposals. Sometimes, the new recruits working on computers are snubbed by their senior officials for their speed. This needs to go and computer literacy should be a basic requirement at all levels in administration for data generation, storage, retrieval and processing.
Also Read| Over 13,000 teaching posts vacant in central institutions: Education Ministry
Academic facilitation
There are no general mechanisms for inter-institutional interaction in teaching and project operations. Programmes meant for resource networking offer decent grants for such activities and particularly for supporting doctoral pursuits by faculty coming from colleges, and training projects made necessary for part-fulfillment of the requirements for master's degree. They also offer opportunities for developing hubs for online teaching programmes.
The first few of these programmes did not fructify although they did facilitate enrolling students for training projects. Successful implementation of such programmes should also be considered by NIRF. Institutions continue to remain stringent about granting study or sabbatical leave for academic exchange and to pursue research in order to stay on the cutting edge. This has not been used to its potential. Administratively, institutions ranked higher are found to be more positive toward such proposals. Quite often it is subjected to the whims and fancies of the head of the institution who arbitrates in these matters. We must pay due attention to these provisions in the times ahead.
Networking
Modern academic pursuits are multidisciplinary and/or interdisciplinary in nature. Faculty with training in distantly-related disciplines can form a competent group to address open questions in interfacial areas. As an example, an anthropologist or an archaeologist will benefit from collaboration with research groups pursuing genomics. Disciplines like sociogenomics and ecogenomics are sure to emerge as the most relevant research areas involving researchers from diverse sciences and humanities. This would require institutional preparedness for networking. In recent times there has been a drive for networking but it often takes the shape of mutually-benefiting collaborations compromising on larger issues. Much worse, it has the potential of ending up in a nexus instead of a network. It is largely left to the individual faculty to develop a group of her or his choice.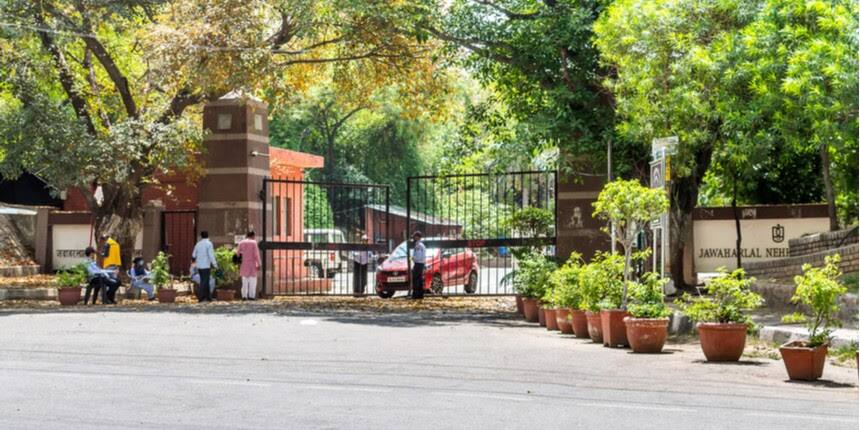 JNU continues to dominate, holding on to rank 2 for the fifth year in a row in the NIRF rankings (Picture source: Shutterstock)
University-industry interface
The applicable leads from fundamental research are often left untranslated and buried in the datebooks of researchers due to the unavailability of seamless mechanisms for adopting such leads for translational research. Many of us are not properly initiated in applied research and special cells must be readily accessible to take over from fundamental researchers, if they want to continue only with fundamental aspects of the problem. I do not see our best institutions offering such seamless transition. The best one gets are IPR cells in the institution that help in filing patent applications and following up on them. They seem to be more accessible for some colleagues than for others. Universities producing more of IPR and transferring technologies to manufacturing units should be given their due credit for different levels of fulfillment. Units for such a university-industry interface should be made more effective in collecting such leads.
Also Read| Tamil Nadu cancels Christmas holidays for schools to complete syllabus: Report
Optimizing resource utilization
Research pursuits in many disciplines, particularly experimental sciences, have become quite technology and capital-intensive and require optimal utilization of any capacity acquired. This can be best achieved by centralizing all capital-intensive instruments in one place and providing technical back-up for their optimal utilization and minimizing the dead time between acquisition and operationalization of instruments. The concept of central facilities is not alien to universities but not all of them operate on this basis because of the feudal mindset of senior people in a department. There should be some way to assess how well an institution has been managed from this point of view.
Need for e-Governance, e-class rooms
We have witnessed compulsory online teaching as the only option during the Covid pandemic. Independent of such compelling situations, we should share good presentations with all willing students and institutions, duly recompensing the organizing individual and institution.
Also Read| 'Academic Depression': Colleges reopening but with low attendance, learning gap, anxiety
Selection of faculty
This is one of the most important functions of an institution. Administrators must ensure objectivity in the procedures followed and also that the new recruits do not just reflect the specialization of senior colleagues, unless the appointment is for a project with grants earmarked for such selections. The overall profile of a faculty, while accommodating weaker sections, should not be glaringly for or against any community. I do not see any institution entirely free from this propensity. Due credit must be given to institutions showing a mixed profile with a rational representation of all sections and genders.
This is a very important subject and deserves to be dealt with at much greater length.
Pramod Yadava was professor and dean, School of Life Sciences, Jawaharlal Nehru University. At present, he is visiting professor, department of biological sciences, IISER Berhampur.
---
Follow us for the latest education news on colleges and universities, admission, courses, exams, schools, research, NEP and education policies and more..
To get in touch, write to us at news@careers360.com.
More From Team Careers360