Online recruitment increases job opportunities but also competition
Online recruitment increases job opportunities but also competition
The shift to online has made recruitment easier, expanded opportunities, and competition for many. Recruiters are strategising to hire students emerging from online classes.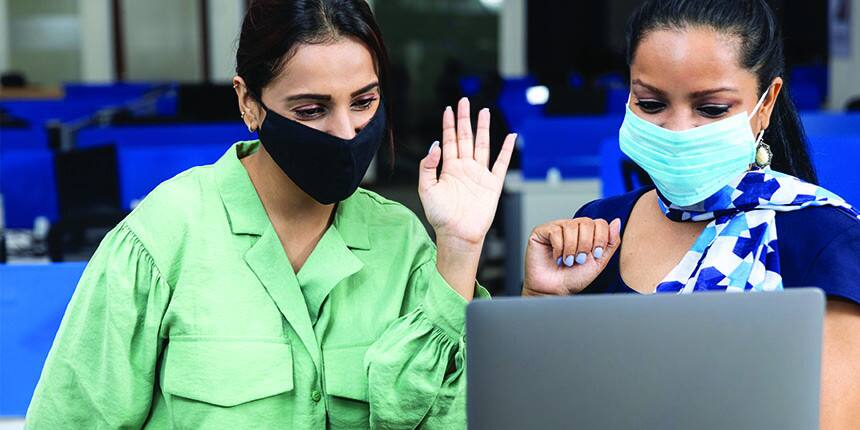 NEW DELHI: Struggling to get a job for three years after graduation, Nitin Kumar, 25, finally landed a well-paying job at a German company as a software developer in April 2021, amid the lockdown. The virtual hiring, he says, has been a blessing in disguise.
In the absence of a campus placement cell, a B.Tech graduate from Dr. B.R. Ambedkar University, Agra, Kumar had to search for a job on his own. At his hometown in Bulandshahr, Uttar Pradesh, jobs that came Kumar's way were low-paying. However, during the lockdown, he succeeded.
"I have been trying to get a suitable job since 2018. The companies were hiring but they all paid very little. But this year, I applied for the job online at Siemens and I was hired with a decent salary," said Nitin Kumar. At his new job, he has been provided with a laptop and UPS backup along with an extra allowance for internet connection.
The COVID-19 crisis has drastically disrupted the workplace after last year's sudden shift to remote work. The companies are also hiring fresh talent online and this has altered the talent landscape. With in-person meetings and travel now practically eliminated, recruiters in and outside the country are exploring a wider network of talent available in virtual mode and often making efforts to sustain an uninterrupted work from home model.
The remote work, according to experts, has created new job opportunities for some, increased competition, and expanded the availability of candidates across India. However, at the same time, fresh engineering graduates are entering the job market after almost two years of online instruction and limited hands-on experience. The companies, aware of this systemic problem, are also strategizing accordingly.
Talent availability
Moving beyond the limitations of physical visits to campuses, companies have the option to choose from a wider talent pool within a short span of time.
"In educational institutions, placement drives previously took three days to finish which also led to fatigue by the end. Now, through online hiring, the companies are able to screen candidates in ten universities at once," said Ashissh Kaul, associate director – knowledge and advisory, Society for Human Resource Management (SHRM) India, a body for HR professionals. "The job market has become even more competitive for the candidates and the quality of each candidate has become extremely critical. The appetite of recruiters has gone up."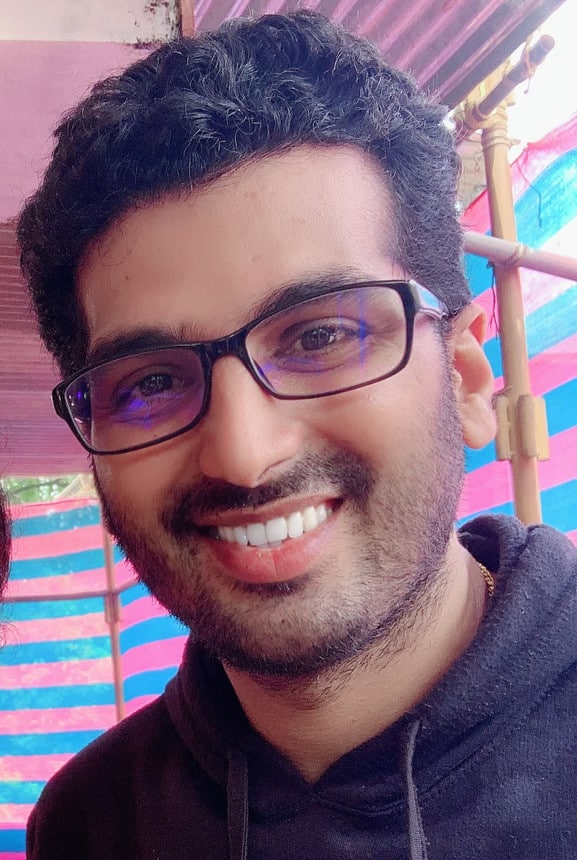 Sainath Prabhu, the Talent Strategist at CareerXperts, a talent search firm based in Bengaluru, agreed. "The cycle time of hiring was typically 20 to 30 days before the pandemic. Now it has been reduced to six-seven days. Today, if you like someone for a job, you make a phone call and next day you do back-to-back Zoom calls and on the third day, you are either ready with an offer or you let them go," he explained.
Virtual hiring has also opened up the global job market like never before because many recruiters no longer insist on travelling for work. "Now, allowing your employees to work remotely is not just a necessity but a status symbol. Earlier, if a London-based startup wanted to hire workers from India, they would need to open an entity, open an office. The hiring process has become more efficient and widespread because all of it happens online," Prabhu elaborated.
Also Read: Young professionals banking on upskilling for job security: LinkedIn Survey
Not just across campuses, fresh talent has become available from small towns and cities which earlier remained unexplored by big recruiters. Candidates like Kumar have benefitted from this change brought on also by the extensive use of social media for jobs postings since the pandemic started.
Social media job postings
According to a survey report by professional social media platform, LinkedIn, remote job postings on it has increased more than five times during the pandemic globally, and people are
taking notice.
"The social media role has expanded from brand awareness to recruitment. Companies are looking for suitable candidates online on various social media platforms which exhibit the work experience they are looking for," said Kaul.
Increasingly "democratising" the job market, social media is also assuming the role of connecting recruiters with job seekers. This service is often customized to suit the needs of recruiters. "LinkedIn, in partnership with several companies, also provides data points of suitable candidates for practically every role there is to offer," Kaul explained.
This fundamental shift expands opportunities for individuals and enables organisations to build high-performing, diverse teams from a vast talent pool.
In the report, the chief economist of LinkedIn, Karin Kimbrough, pointed towards the continuance of this trend even after the pandemic-related restrictions are lifted. "This shift is likely to stick, and it's good for democratizing access to opportunity. Companies in major cities can hire talent from underrepresented groups that may not have the means or desire to move to a big city. And in smaller cities, companies will now have access to talent that may have a different set of skills than they had before," Kimbrough wrote.
Also Read: Becoming Employable: How online certificate courses boost resumes

This trend may have increased the availability of talent, but it has also increased the appetite of the recruiters. With a high number of prospective candidates to choose from, companies are eagerly raising the bar. To sift out the most deserving candidates from a sea of applicants, firms are now relying on online assessment tools for "data-driven" hiring.
Virtual competition
Companies have dabbled with video interviewing and remote assessments in the past, but COVID-19 has pushed them to create an end-to-end virtual recruiting process for the first time.
"The pandemic has pushed Indian companies to invest more into the virtual hiring process. This has created a demand for virtual assessment tools that are created as per the requirements of a particular company. Today there are assessment tools available for any job role in the corporate world,"
said Kaul.
Adapting to market needs, companies that provide solutions like online assessment tools have also customized their products for campus hiring. Within India, global talent-hiring consultant companies like Mercer, SHL, AON are providing assessment tools that are budget-friendly and efficient. Most of these are artificial intelligence-enabled assessment tools that can process and assess 500 applicants in a day. These tools create data points that simplify the hiring process for recruiters.
Preparing for online learners
The fresh graduates joining the job market are also students who had to switch to online classes after the COVID-19 lockdown. A colossal digital divide and under-preparedness for such a radical change caused academic disruption across all engineering colleges. Cognizant of this disruption, companies are willing to hire provided the candidate proves their worth.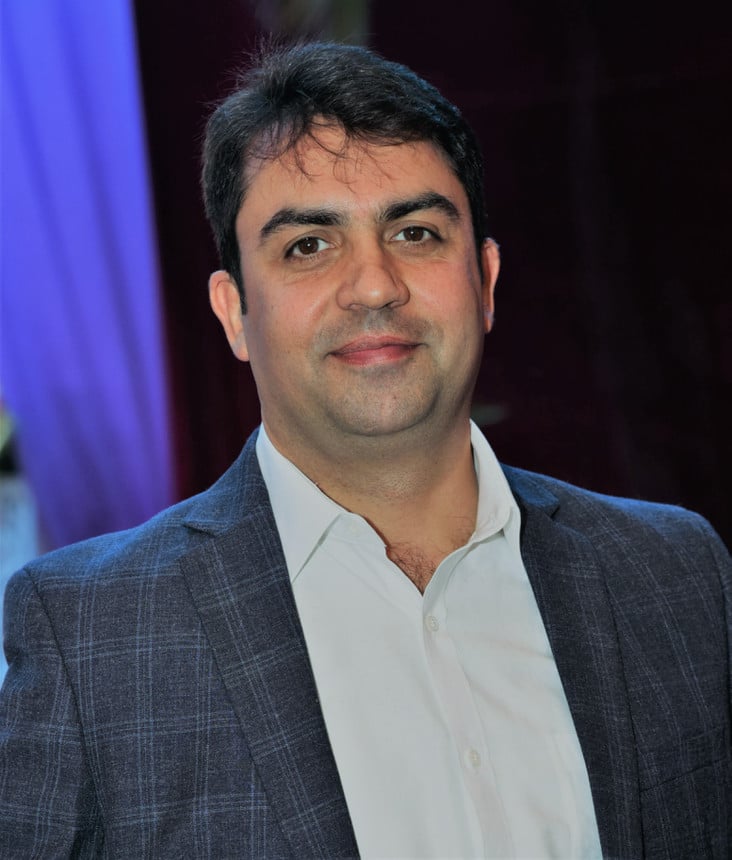 "April 2020, educational institutions were still debating over basic infrastructure like whether to use the Zoom app or not. This was eventually sorted out in most institutions even if it took time. This has raised questions about the quality of students. Recruiters are aware of this problem and that is why they want to be doubly sure of the candidate they hire. There are robust assessment tools available for most of the jobs out there," said Kaul.
"Companies are looking at GitHub profiles which is like a coding repository that you build over time. Straight out of engineering colleges, this profile shows if the candidate has solved complex problems and learned good coding skills. Along with a resume, good developers show their GitHub profiles. You get points for the work you accumulate, the more points you get, the more mature you are considered," Prabhu explained.
The challenge does not end here. The unprecedented changes in the workplace have brought forth other issues that continue to affect new entrants.
Exhausted at work
Through campus placements, Rohan Dhyani* was hired as a trainee systems engineer at a reputable consulting firm last year. The virtual hiring experience was smooth but the work that came after quickly became a nightmare. Long hours, mounting work and only virtual interactions, he said, alienated him from work in under a year.
Also Read: 30 percent young Indians worry about lack of jobs, debt payments: Report
The pandemic-driven isolation people feel in their personal lives is also happening at work, especially for newly-hired fresh graduates. "The work takes up most of my day and there is a barrage of meetings that continue long after my working hours end," said Dhyani. "I was excited to be a part of this company because it pays well, and the role is challenging. I don't know anyone in my team properly and I work with them for more than nine hours every day."
A Microsoft work trend index report, published in June 2021, indicated that the younger generation joining the workforce is unable to cope in the work-from-home model. "Sixty percent of this generation- those between the ages of 18 and 25- say they are merely surviving or flat-out struggling," it stated.
"Across companies, a lot of activity is being mistaken for productivity. The work-life balance is now lopsided with extended work hours. Without the informal conversation and the physical workplace environment, new recruits are often left without motivation and engagement that is critical for anyone in the early days of career," Kaul said.
If you want to share your experience at work, write to us at theworkplace@careers360.com. To know more about The Workplace itself, here's a handy note: Let's talk work…